During the opening of the 2015 SAG Awards on Sunday night, Zach Galifianakis looked nearly unrecognizable. When a camera panned to him during the broadcast and he jokingly announced, "I'm Zach Galifianakis ... I'm an actor?" It caused viewers at home to do a double take.
The 45-year-old -- who was without his signature bushy beard -- was nominated with the cast of "Birdman" for Outstanding Performance by a Cast in a Motion Picture. Galifianakis and his fellow actors cast seemed delighted when they nabbed the award that evening.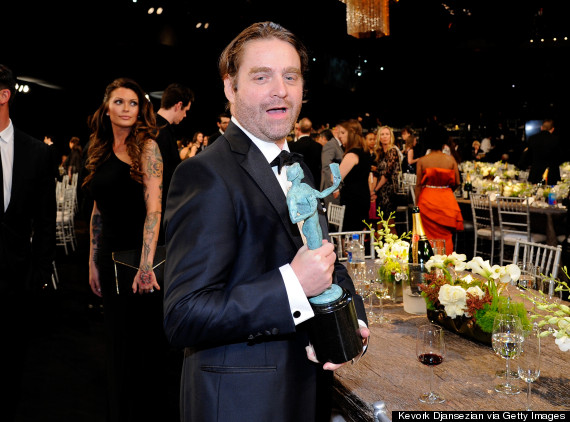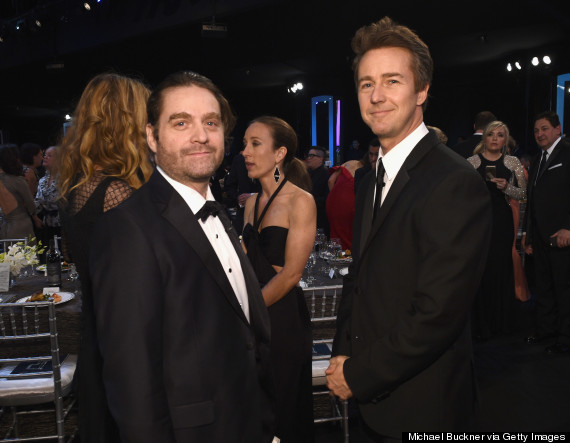 The "Hangover" star first debuted his weight loss in October 2014 at the New York Film Festival, where he joked to E! News that he was actually "dying" when they asked him about slimming down.
Back in 2013, Galifianakis told Conan O'Brien he had stopped drinking and he started to see the weight come off.
"I was having a lot of vodka with sausage. Delicious, but bad for you," he joked.
BEFORE YOU GO