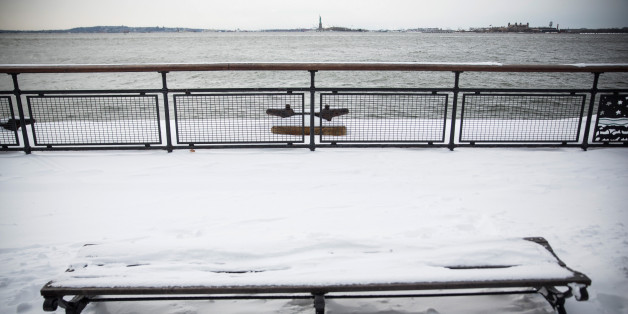 On Monday, New York City Mayor Bill de Blasio warned of a "potentially historic" snowstorm that could dump up to 3 feet of snow across the five boroughs. The city had 1,800 plows at the ready and 250,000 tons of salt to spread over the 6,000 miles of city roads.
But when New Yorkers woke up Tuesday morning, they saw a more paltry 7 to 9 inches of the white stuff outside -- a veritable Snor'easter.
And while city-dwellers were spared the worst of the storm -- which pummeled parts of Long Island and New England with over 30 inches of snow and up to 70 mile per hour winds -- that doesn't mean it didn't leave its mark on the Big Apple.
80

The number of rabbits seized from a Brooklyn backyard as the storm approached the city. The bunnies' owner told DNAinfo that about 20 police officers temporarily confiscated the cuddly pets to protect them from the elements.
0
The number of non-emergency vehicles that should have been on the city's streets after 11 p.m. Monday. Mayor de Blasio announced a travel ban, which ended at 7:30 a.m. Tuesday morning.
The NYPD said Tuesday that no one was arrested or issued summonses for violating the ban. The streets were eerily empty in Manhattan:
Somebody was making a #snow angel in an empty #TimesSquare #NYC. That made me smile, thanks @EarthCam pic.twitter.com/gcSR4XCPJS

— Gigi A (@gigi_nyc) January 27, 2015
1
Number of people who thought it was a good idea go paddleboarding off Rockaway Beach at the beginning of the storm.
235
The percent uptick in liquor sales in Boston and New York City on the delivery service Drizzly, according to the company:
Deliveries of alcohol in BOS & NYC were up 235% over typical winter Monday. @DrizlyBos (+345%) @DrizlyNY (+117%) #WinterStormJuno

— Drizly (@Drizly) January 27, 2015
29,000
Acres of New York City parks that were closed to the public during the storm. The parks are back open now, but de Blasio warned people to be on the look out for falling branches as trees are weighed down with snow.
Central Park blanketed in snow @DNAinfo pic.twitter.com/sCrPsocd9d

— Sybile P. (@SybilePenhirin) January 27, 2015
10
The approximate number of bros playing beer pong in the middle of First Avenue in the East Village Monday night before they decided to destroy the beer pong table.
1
The number of dicks drawn on this NYPD car:
@evgrieve pic.twitter.com/FtoIfVR8ZZ

— ¯\_(ツ)_/¯ (@ThePeterHa) January 27, 2015
6
The number of points on the star-shaped snowflakes falling in and around New York City during the storm. According to Gothamist, they are "rimed crystals—snowflakes with cloud droplets frozen on them."
Star shaped snow. #brownstonesteps #snowstorm #blizzard #homewithteaandspotify http://t.co/FMnyDs5kRH pic.twitter.com/cLJOwqaeKD

— Foladé (@alifeinboxes) January 26, 2015
15,000

The number of people Louis C.K. had to tell that he was canceling his sold-out show at Madison Square Garden because of the storm.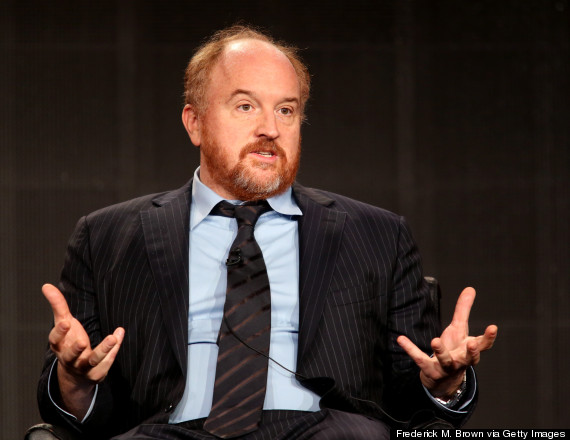 From an email CK sent to the ticketholders:

"...there seems to be a massive storm approaching New York City. They are calling this storm "historic" which.... Well I didn't know you could call a thing historic if it hasn't happened yet. But I'm not one to defy future historic events. And I have to be respectful of the responsibility I have to the 15,000 people who are holding tickets to the show and could be stranded somewhere historically trying to get to or from my show. I think it's clearly better that I alter history in the name of safety and cancel. Besides, if you've ever tried to get your deposit back when you rent a banquet hall for a wedding that gets snowed out, you don't want to even know what the deposit is on Madison Square Jesus Christing Garden is."
5-ish
The number of stray kale leaves left at this New York City grocery store during Monday evening's shopping rush.
Oh New Yorkers... you and your kale (and yes, I bought some today too)... http://t.co/tb2dK3lN01 #blizzardof2015

— Eleanor C. Whitney (@killerfemme) January 26, 2015
1
The number of men in Brooklyn looking for that special woman on Craigslist who wants to have sex in the snow. (We actually wouldn't be surprised if there were others. After all, plenty of people flocked to the site in search of company during the storm.)
"Looking for a pretty lady that has a fetish for cold," the post reads. "After making naked snow angels we will then proceed to have 'hot' snow sex. I understand this is a very unique fetish so no experience is needed!"
660
Approximate miles of subway tracks that were devoid of passengers from 11 p.m. Monday until 9 a.m. Tuesday. It was the first time the subway service has ever been suspended because of a snowstorm.
BEFORE YOU GO
PHOTO GALLERY
Blizzard Barrels Into Northeastern U.S.