Sweets aren't synonymous with "healthy," but that's exactly the stigma that Cracked Candy is looking to shatter. Serving "sugar free, vegan and diabetic-friendly" confections since 2013, the Brooklyn-based candy company's not-so-secret ingredient is birchwood xylitol, a natural sweetener and sugar alternative.
To highlight innovative new companies like Cracked Candy and their leaders, we've partnered with Intuit, makers of QuickBooks, to talk with small-business owners from a variety of different fields. During these conversations, they reveal what it takes to get started, overcome obstacles and face challenges along the road to success.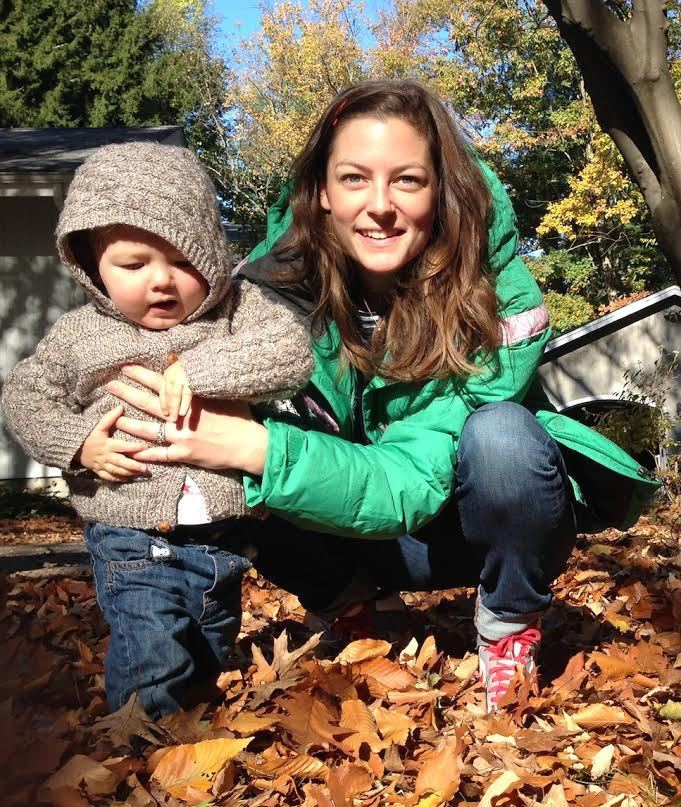 Flora Pringle, founder of Cracked Candy, sits down for the third interview in our series. (Here are the first and second Q&As in the series.) Below, Pringle weighs in on juggling a small business and motherhood, as well as introducing an unfamiliar ingredient to the candy market.
HP: Why did you decide to start your own business?
I moved to America a year and a half ago from Australia, when my husband had to move for his job. In Australia I had fantastic work. I was teaching high school science on a part-time basis because I had a young baby. When I moved to New York, I realized that kind of work situation wasn't going to happen, so I started looking for other things I could do, because I'm a woman who likes and needs to work. When I was looking at my options, I came across xylitol. The natural sweetener is good for your teeth and seemed too good to be true. I was like, "What's the catch?"
I couldn't find the catch. I had an epiphany. My husband and I always talked about doing our own thing and it suddenly became clear -- I could make candy that is good for you! I didn't need to quit my current job, so I just went for it. It was very naive, but just a year and a half ago, I had the idea. Now, I'm in 60 stores across the U.S. It's been a ride.
HP: What were some of the risks involved with starting your own business?
There were a lot of risks, and not just the financial one of ordering my first half ton of xylitol…There's the emotional risk, knowing you're going to work for the next couple of years with no financial reward. It's a bit scary, taking time away from my family and time away from my son, without income, knowing I could completely screw it up.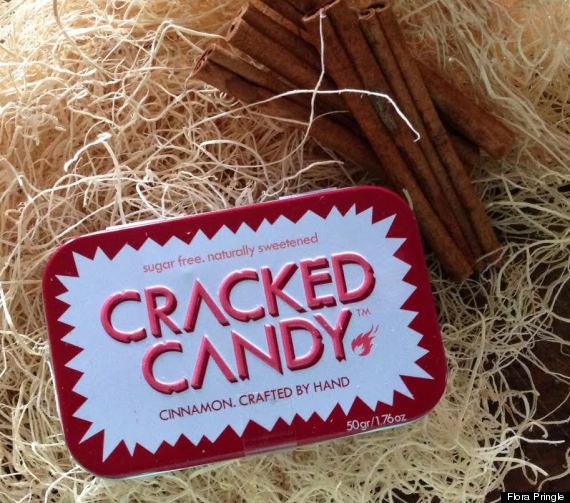 HP: What were the challenges you faced along the way?
Working with xylitol…Xylitol is a natural kind of sugar with this terrible chemical name. That can be a challenge when getting into new stores, because people have heard about agave and other types of sugars, but haven't heard of xylitol. That's a big challenge…There's also a challenge around really formulating the recipe, because I have to scientifically work it out; it's not like cooking with sugar, where there's a bunch of information available.
HP: What was the hardest part of starting your own business?
You've only got yourself. There's no one giving you that positive or negative reinforcement, and no one to run ideas with consistently. There's no one to say, "Hey, that's a genius idea!" Or, "Hey, you're talking madness."
HP: Do you cook all the candy on your own?
I cook it [all] myself in a commercial kitchen run by Brooklyn Community Services. It's a great organization that provides opportunities to people with disabilities. I get help cooking from people with disabilities, and they also do all the packaging for me. It's great to work with the community to give opportunities to others who wouldn't have them otherwise.
Cracked Candy is all-natural, beneficial for your teeth, and safe. You don't expect [all that] from candy. That's why it's unique, and that's why I'm doing this.
HP: What financial lessons have you learned?
I have learned not to try to grow too fast and not to spend more than I make...I had to learn to do my own bookkeeping online, which I was worried would be difficult, but when I started I realized, as with a lot of other things you realize when starting your own business, that the idea is scarier than the reality. I use QuickBooks online, which I find quite straightforward. My advice to others would be to give it a go for a couple of months before you pay for someone else to do it, you might surprise yourself!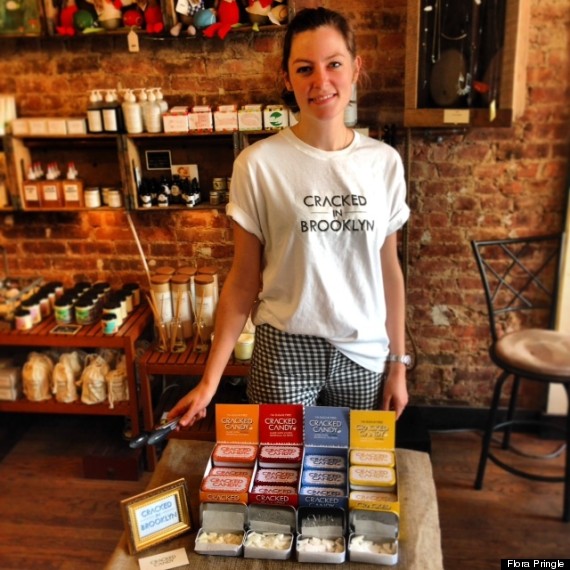 HP: What advice do you have for others looking to venture out on their own?
One piece of advice, is, to just do it. Take the risk. You only live once so it's better to regret something you've done than something you haven't done. I'd rather try this then fail, than to have always wanted to start my own business, but never have the guts to take that leap. That thought stays with me when I'm up against challenges.
Find a mentor who's in a similar industry. There's this amazing movement in Brooklyn of people who are starting up their own businesses. Everybody's just kind of going for it, which makes for a fantastic community. People seem very open to sharing their learnings. I meet people at trade shows and ask, "Where did you get your packaging done? Where did you get your boxes done?"
HP: What is your favorite part of owning your own business?
Flexibility -- so that I can work around whatever I want to do, and what's important to my family. Also, I love the fact that every day is different. One day, I'll be going to a factory and another day I'll be having coffee with a fascinating entrepreneur. Another day I'll be cooking candy. No day is [ever] boring!
HP: What are the most important qualities you think a small-business owner should possess?
I think having energy, and lots of it, is important. Organization is a must, because there's a million and one things to do. Charm goes a hell of a long way, too -- you can open doors just by putting a smile on your face.
More importantly, drink wine and make time for friends, because they ground you. They're the ones that say, "Hey, 60 stores, that's really good!" It can be easy to get your head stuck so far into the business that it runs into everything else.
Intuit QuickBooks provides small-business owners cloud-based tools to run and grow their business. From creating invoices and paying bills, to managing payroll and monitoring expenses, QuickBooks is the operating system that supports small business.