Lindsey Graham asked Loretta Lynch about the possibility of gay marriage leading to polygamy, but no one asked Lynch about the even more alarming possibility of confirmation hearings leading to Lindsey Graham. Washington types lauded Michelle Obama for what she wore during a visit to Saudi Arabia, because whether home or abroad, Washington media can't stop fixating on female leaders' goddamned clothes. And 2 Chainz might run for mayor of College Park, Georgia. Whether he'll be listed on the ballot as Tauheed Epps, 2 Chainz or "Tity Boi" is unclear. This is HUFFPOST HILL for Wednesday, January 28th, 2015:
LINDSEY GRAHAM --> AG: MM? MMF? :-( MF! - HuffPost Hill doesn't have emoji support so that will have to do. Igor Bobic: "During Loretta Lynch's confirmation hearing Wednesday, Sen. Lindsey Graham (R-S.C.) tried to take the attorney general nominee down the slippery-slope argument often made against the marriage equality movement by inquiring what the legal difference is between marriage of same-sex couples and that of three or more people. 'What is the legal difference between a state -- a ban on same-sex marriage being unconstitutional but a ban on polygamy being constitutional?' he inquired at the Senate Judiciary Committee hearing. 'Could you try to articulate how one could be banned under the Constitution and the other not?' Lynch, who is the current U.S. Attorney for the Eastern District of New York, didn't take the bait. She cited her inexperience in dealing with cases of precedent on the matter, and promised to "look forward to continuing the discussions with you.'" [HuffPost]
@hillhulse: Sen Cornyn asks Ms. Lynch: "You are not Eric Holder, are you?" She says no
LYNCH DEFENDED OBAMA IMMIGRATION ACTION - Elise Foley: "Sen. Jeff Sessions (R-Ala.), a strident opponent of the policies, says the actions are unconstitutional and will hurt American workers because employers might hire undocumented immigrants rather than U.S. citizens. He brought up comments made in 2013 by Holder, who said that creating a pathway to citizenship for undocumented immigrants is 'essential' and said immigration was 'a matter of civil and human rights.' Sessions asked Lynch if she agreed. She said she hadn't studied the issue enough to come to a legal conclusion, adding that she thinks 'that people who come to this country in a variety of ways can rehabilitate themselves and apply, but that would have to be something that would be decided on a case-by-case basis.' Pressed further, she said she did not know of any civil right to citizenship for undocumented immigrants recognized by jurisprudence. 'I think that citizenship is a privilege," she said. "Certainly, it's a right for those of us born here. I think it's a privilege that has to be earned.'" [HuffPost]
FYI: "Secretary of the Air Force Deborah Lee James, in coordination with the Undersecretary of Defense for Acquisition, Technology and Logistics Frank Kendall, has determined the Boeing 747-8 will serve as the next presidential aircraft, commonly known as Air Force One." [Secretary of the Air Force Office Public Affairs]
HuffPost's Jason Cherkis has spent the past year writing an epic story on the heroin epidemic and the ways we don't help addicts get better.
DAILY DELANEY DOWNER - It's sad because people are poor, but it's also happy because the government helps them buy food and nobody is starving. "The rate of children living with married parents who receive food stamps has doubled since 2007. In 2014, an estimated 16 million children, or about one in five, received food stamp assistance compared with the roughly 9 million children, or one in eight, that received this form of assistance prior to the recession." [Census.gov]
Does somebody keep forwarding you this newsletter? Get your own copy. It's free! Sign up here. Send tips/stories/photos/events/fundraisers/job movement/juicy miscellanea to huffposthill@huffingtonpost.com. Follow us on Twitter - @HuffPostHill
TED CRUZ WEIGHS IN ON HEADSCARF-GATE - But can the First Lady be one of the most influential people on the planet, flaunt gendered social norms in highly restrictive societies AND have it all? "Sen. Ted Cruz (R-Texas) praised Michelle Obama on Twitter Wednesday for not wearing a head covering while visiting Saudi Arabia on Tuesday. 'Kudos to @FLOTUS for standing up for women &refusing to wear Sharia-mandated head-scarf in Saudi Arabia. Nicely done'… The Obamas traveled with the administration's delegation to pay condolences after King Abdullah's death. The Saudi King had been an American ally since he came to power in 2005. Neither Michelle Obama, nor any other woman who visited as part of the official delegation, appears in any pictures wearing a customary head covering. Saudi Arabian women typically wear loose robes and a headscarf that covers the entire head and face, called a niqab. But the Yahoo article tweeted by Cruz notes that 'covering one's head is not required for foreigners, and some Western women choose to forego the headscarf while in Saudi Arabia.'" [The Hill]
THE KOCH BROTHERS' MONEY WILL BLOT OUT THE SUN!!! - Politico: "The Koch brothers' conservative network is still debating whether it will spend any of its massive $889 million budget in the Republican presidential primaries, but the prospect of choosing a GOP nominee loomed over the network's just-concluded donor conference in the California desert. In an informal straw poll of some conference donors, Sen. Marco Rubio of Florida came out ahead of four other would-be GOP presidential candidates who had been invited, according to an attendee familiar with the results. The poll was conducted by Frank Luntz, a veteran GOP pollster, during a break-out session of the conference, which wrapped up Tuesday after a long weekend of presentations and discussions at the Ritz-Carlton in Rancho Mirage, Calif. Kentucky Sen. Rand Paul — who received the least enthusiastic response from donors during a Sunday night forum of prospective candidates that also featured Rubio and Texas Sen. Ted Cruz — finished last in Luntz's poll, the source told Politico." [Politico]
DEMS PLOT KOCH KOUNTERATTACK - Sam Stein and Paul Blumenthal: "Various top party officials interviewed by The Huffington Post said they expected outside groups and campaign committees to further elevate their attacks on the Kochs heading into the next election. Portraying the brothers as political villains was a prominent element of the 2014 game plan. And though that election ended horribly for the party, there is little sense that Democrats should back off now that Koch entities will play an even larger role in 2016. 'We're going all out with the research and the communications in the 2016 cycle,' David Brock, founder of American Bridge 21st Century and MediaMatters.org, told The Huffington Post. But in donor circles, talk has centered not just on communications strategies but on checkbooks as well. Matching the nearly $1 billion in conservative money is going to prove monumentally challenging, if not impossible, officials concede." [HuffPost]
MoJo's Tim Murphy outlines Ben Carson's radical leftwing views.
BEN NELSON EMERGES FROM SCROOGE MCDUCK GOLD SWIMMING POOL - And to help out Democrats. WaPo: "The challengers in the latest Supreme Court battle over the Affordable Care Act point to former Nebraska Sen. Ben Nelson as evidence of their claim that Congress intended that tax credits go only to qualified recipients in states that had established their own insurance exchanges. Nelson, a Democratic holdout as Congress debated the bill, insisted that states take the lead in establishing the exchanges. And the challengers use that to support their theory that Congress was using the tax credits to induce states into establishing the exchanges, rather than having the federal government do it. But Nelson, who announced his retirement in 2011, speaks for himself in a brief filed by Democratic congressional leaders and others." [WaPo]
Congressman Tim Ryan (D-rowning in lefty contributions) now supports abortion rights. "I have sat with women from Ohio and across the nation and heard them talk about their varying experiences: abusive relationships, financial hardship, health scares, rape and incest," Ryan wrote in an op-ed for the Akron Beacon Journal . "These women gave me a better understanding of how complex and difficult certain situations can become. And while there are people of good conscience on both sides of this argument, one thing has become abundantly clear to me: the heavy hand of government must not make this decision for women and families." [HuffPost's Laura Bassett]
Today's winner: B-roll of frustrated travelers at airports. Today's loser: Tom Brady Schadenfreude.
SARAH PALIN IS READY FOR HILLARY - Sam Levine: "Former Alaska Gov. Sarah Palin (R) has helped raise so much money for a pro-Hillary Clinton super PAC that she qualifies to co-chair the group's national finance council. The group, Ready For Hillary, used comments about Clinton that Palin made over the weekend in Iowa to raise more than $25,000. 'It's going to take more than a village to beat Hillary,' Palin said on Saturday. 'I'm ready for Hillary. Are you coming?' Ready For Hillary immediately seized on the comments and emailed supporters, asking them to donate. On Tuesday evening, the group emailed supporters again, announcing that the super PAC had raised more than $25,000 as a result of Palin's comments -- enough to qualify the former GOP candidate for vice president to be a co-chair of Ready for Hillary." [HuffPost]
Because no politician or bill can find success without a swear-laden website, we present without (further) comment What The Fuck Has Hillary Done, which a reader created.
BECAUSE YOU'VE READ THIS FAR - Here are some impressive Ibexes
WE ARE READY FOR 2CHAINZ - Maybe he should aim for a stepping stone position first, like comptroller. Daily Beast: "The hip-hop musician says he wants to run for mayor of his hometown of College Park...'I am looking forward to running at the end of this year or next year,' the rapper confirmed to the Atlanta Journal-Constitution. There is only one obstacle. The rapper doesn't live in College Park, a town of 14,000...According to voter registration records accessed by The Daily Beast, 2 Chainz currently appears to be registered to vote in the nearby town of Palmetto, and College Park's incumbent mayor, Jack Longino, doesn't think he meets the necessary requirements to run for office, telling The Daily Beast, 'I truly and sincerely do not believe that he lives in College Park.' .. The mayor also told The Daily Beast that he hadn't heard of 2 Chainz until the rapper floated his potential candidacy. "I didn't know who he was, but I'm not a big rapper," Longino said. "I'm a country-western guy. I don't listen to the rap.'" [Daily Beast]
COMFORT FOOD
- Why those slush ponds that abut sidewalk corners after snowfalls are so deep.
- On that note,Bloomberg's 404 page wins the internet.
- A mashup of pop songs with "whoa-oo-oh" as the chorus.
- Twenty-four hour timelapse of Juno from Berlin, Massachusetts
- Ibex in the Italian alps climb a near-vertical dam to lick it.
TWITTERAMA
@dcbigjohn: i'm going to have nightmares in which loretta lynch says "senator, you touch an important point" over and over and over and over and over
@LeoShane: Pro tip: The Senate cafeteria is probably not the best place to loudly discuss your recent conversations with military leaders.
@jbendery: What drugs is the NRCC staff on, and where can I get some?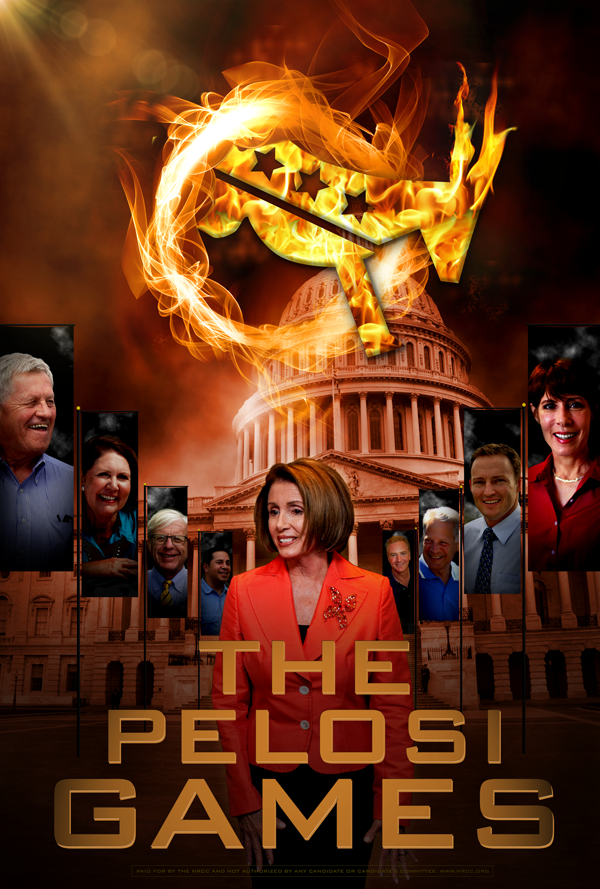 Got something to add? Send tips/quotes/stories/photos/events/fundraisers/job movement/juicy miscellanea to Eliot Nelson (eliot@huffingtonpost.com) or Arthur Delaney (arthur@huffingtonpost.com). Follow us on Twitter @HuffPostHill (twitter.com/HuffPostHill). Sign up here: http://huff.to/an2k2e