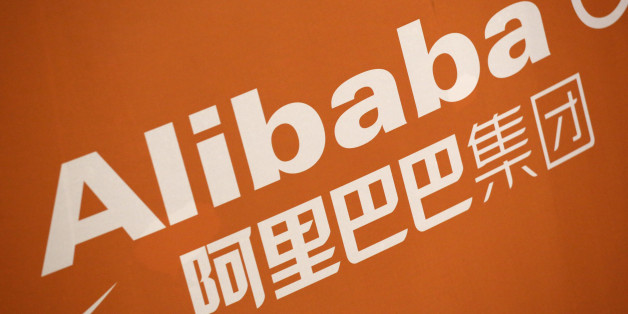 Alibaba stock plunged nearly 10 percent after the Chinese e-commerce giant reported sales that disappointed Wall Street and dealt with a regulatory spat in its home country.
Alibaba, which made history last September with the largest initial public offering ever, on Thursday reported results for its fiscal third quarter, which ended Dec. 31. The company racked up sales of $4.2 billion, up 40 percent from the same period a year earlier. But the results disappointed analysts polled by Thomson Reuters, who expected sales of $4.45 billion.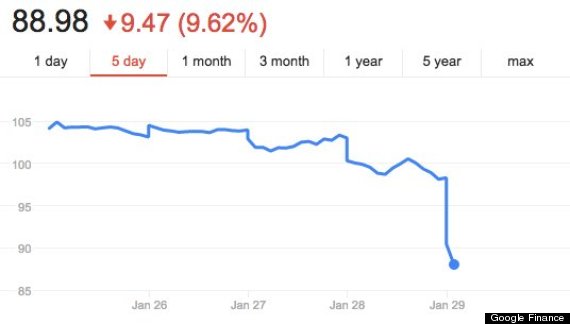 Alibaba's stock price dropped nearly 10 percent on Thursday morning.
Investors also reacted to a Chinese regulatory probe, disclosed in a white paper posted on the website of China's State Administration for Industry and Commerce on Wednesday. The paper said the agency was investigating Alibaba for failing to crack down on counterfeit goods sold on its Taobao online marketplace.
In a statement on its website, the SAIC said it discussed the paper with the company last July, but kept the meeting a secret, in "order not to impede Alibaba's preparations for its initial public offering."
Alibaba denied knowledge of the paper on Wednesday, amid accusations from bankers that the company misled investors by hiding the information.
"The first time we saw the white paper was when it was posted on the SAIC web site yesterday," Joe Tsai, Alibaba Group's executive vice chairman, said in a statement on Thursday. "I want to make it absolutely clear that Alibaba has never requested the SAIC to delay the publication of any report."
Paperwork the company filed in the U.S. before its IPO acknowledged investigations by the Chinese government and others into alleged trademark infringement, particularly by third-party sellers who use Taobao. But it did not specifically mention the SAIC report.
Alibaba's stock has been volatile since it went public at $68 a share. It jumped more than 40 percent on its first day of trading. But it has been tumbling from a peak of about $119 in November.