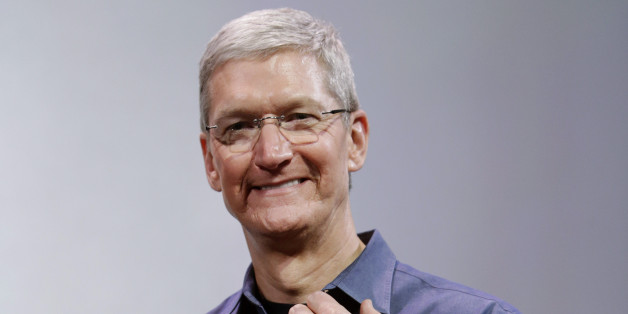 For years, Samsung has sold more smartphones than Apple. The Korean electronics giant makes dozens of different types of handsets, many of which cost much less than the iPhone.
But for the three months that ended in December, Apple finally bested Samsung, according to one analyst.
During that time, Apple sold a whopping 74.5 million iPhones. That's more than any other company sold during those three months, according to Ben Bajarin, principal analyst at Creative Strategies, a San Jose, California-based market research and advisory firm.
Trying to get closer to smartphone sell through for the quarter, this is how I think the landscape played out. pic.twitter.com/0faZxuRe12

— Ben Bajarin (@BenBajarin) January 29, 2015
A note about these numbers: Samsung, unlike Apple, doesn't actually release exact figures for how many smartphones it sells. In a call with investors this week, Samsung gave a range of 71 million to 76 million smartphones sold in the three months ending in December, according to The Wall Street Journal. Bajarin estimates that Samsung sold about 72 million phones to consumers -- 2.5 million short of Apple.

"A lot of the analysts are now agreeing that it's a valid discussion to ask whether Apple will sell more [smartphones] in 2015 ... than Samsung," Bajarin told The Huffington Post.
The last three months of the year tend to be Apple's biggest, with holiday shopping boosting sales. Bajarin said that Apple, which recently became the top-selling smartphone vendor in China, will also fare well in the current quarter. The Chinese New Year will be celebrated next month, he said, and there are many people who still haven't upgraded their phones.
"You're going to see back-to-back really strong quarters," Bajarin added. "As Tim [Cook] said, a lot of their base hasn't upgraded."