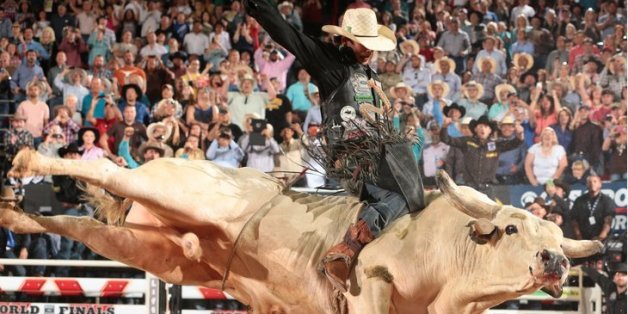 You mess with the bull, you get the horns.
Professional bull rider J.B. Mauney knows that all too well. The North Carolina cowboy has been riding since the age of 13, and he's broken so many bones along the way, he can't name them all. Still, he's not done.
The Weird News dream team sat down with Mauney to discuss his technique, his bar hustles, and the lovely "buckle bunnies" who swoon over big-time cowboys, just before he hit Madison Square Garden for the Professional Bull Riders championship.
Prior to the MSG event, we went out to ride some bulls of our own. Well, mechanical ones anyway. Watch us dominate the competition below -- and win $2,000 for the American Cancer Society.
Don't forget to rate, review, and subscribe to our podcast on iTunes.
Video produced by HuffPost Video Editor Sam Wilkes. Podcast produced by Katelyn Bogucki. Sound engineering by Nick Visser.
Like Us On Facebook |

Follow Us On Twitter |

Contact The Author