How concerned should we be about contracting Ebola? Dr. Richard Besser says that while it is quite deadly, it's also very hard to get. Cold and flu viruses are easy to contract, but not nearly as deadly. To catch Ebola, you need to have direct contact with the body fluids of someone who is very ill with Ebola. In America, the chances of that happening are as close to zero as can be. The case we had where two nurses got sick from being in an ER were of two nurses who were not properly protected. We think we're at risk at restaurants and public places, but it's just not true.
For more of Dr. Richard Besser's health tips, view the slideshow below:
PHOTO GALLERY
Dr. Besser's Tips For Healthy Living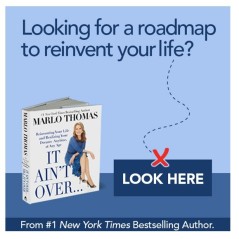 Add Marlo On Facebook:
Follow Marlo on Twitter:
Sign up to receive my email newsletter each week - It will keep you up-to-date on upcoming articles, Mondays with Marlo guests, videos, and more!