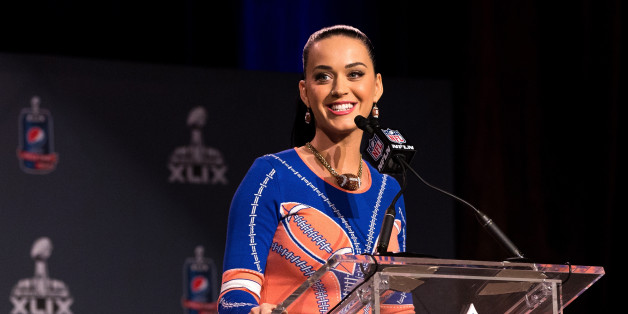 Rumors have been swirling for weeks that Katy Perry would somehow diss Taylor Swift at the Super Bowl halftime show on Sunday, and in her recent cover​ story with Billboard, she addresses the claims with subtlety.
When asked about her beef with Swift, Perry responded, "​If somebody is trying to defame my character, you're going to hear about it."
The drama has been going on since last year, when Swift described a female musician as her "straight-up enemy" in a Rolling Stone profile. She said that the star tried to "sabotage" Swift's arena tour. "She tried to hire a bunch of people out from under me," Swift said. "And I'm surprisingly non-confrontational –- you would not believe how much I hate conflict. So now I have to avoid her. It's awkward, and I don't like it." After the story came out Perry tweeted, "Watch out for the Regina George in sheep's clothing," which many fans took as a subtweet in reference to Swift.
There's no evidence that Perry will actually take a swing at Swift on national television in front of millions of people, but her halftime show will definitely include Lenny Kravitz and Missy Elliott, so that's a plus.
Head over to Billboard for more on Perry's Super Bowl halftime show.
BEFORE YOU GO
PHOTO GALLERY
Celebrity Feuds