If you're looking for a fresh twist on traditional salsa, this protein-packed recipe should be your new go-to. The best part? It's as simple as it is flavorful.
White Bean Tomato Salsa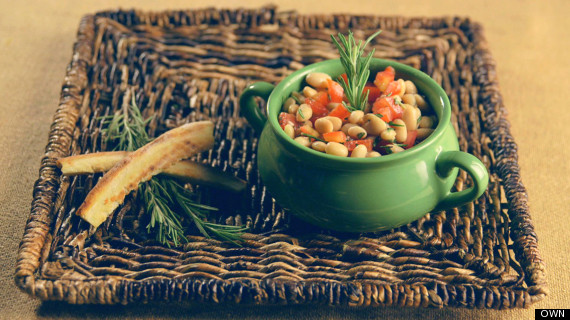 Serves 4
Ingredients
2 Tbsp. extra virgin olive oil
2 tsp. fresh rosemary, chopped
1 plum tomato, chopped
1/2 tsp. salt
15 oz. white beans (1 can), drained and rinsed
Grated Parmesan, to taste (optional)
Directions
In a medium bowl, combine the white beans, rosemary, tomato, olive oil and salt. Sprinkle with grated Parmesan, if using.
Serve with healthy, homemade pita chips.
BEFORE YOU GO
PHOTO GALLERY
Salsa Recipes