The morning of the wedding can be an emotional roller coaster for the marrying couple -- that we know. But here's one groom who was simply unable contain his, er, excitement.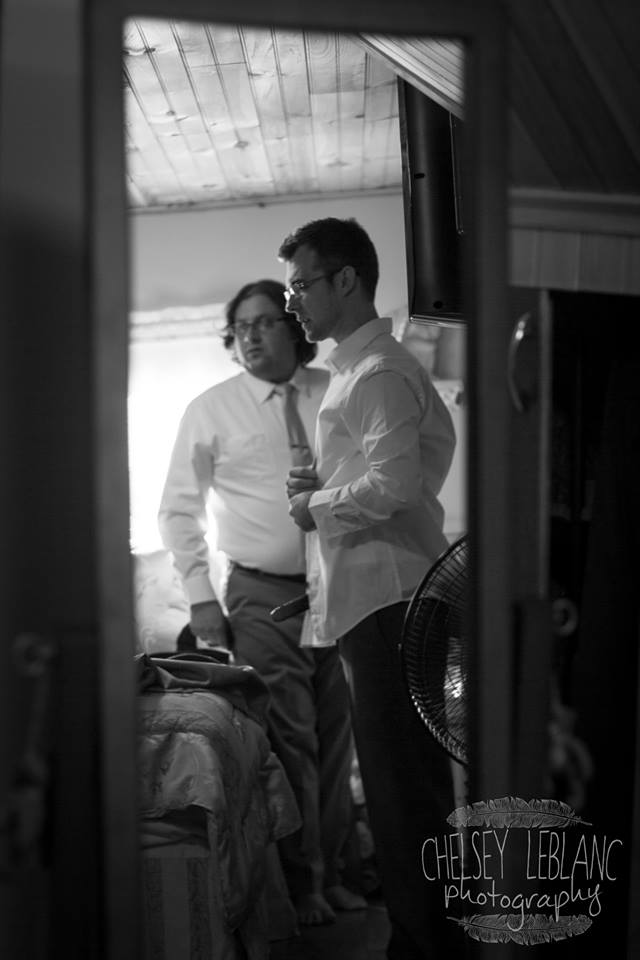 Credit: Chelsey LeBlanc Photography
KIDDING. That's not actually an erect penis. If you haven't already figured out what's going on here, allow the groom, Ian, to explain.
"Getting dressed before my wedding," he captioned the photo on Reddit on Thursday. "Only noticed the belt after the pictures had been distributed."
This very happy accident occurred at Ian's 2013 wedding in New Brunswick, Canada, but it wasn't until he posted the kinda-sorta d**k pic on Reddit this week that it aroused the attention of more than 2 million people. Photographer Chelsey LeBlanc called the sudden attention a "very unexpected surprise."
"It was noticed not too long after the photo was given to the client and was posted on Facebook," she told The Huffington Post. "We laughed about it at the time. In fact, Ian is the one who posted it on Reddit simply because he thought it was amusing."
If you ask us, you're never too old to find a penis-belt "amusing."
H/T Reddit
Keep in touch! Check out HuffPost Weddings on Facebook, Twitter and Pinterest. Sign up for our newsletter here.
BEFORE YOU GO
PHOTO GALLERY
10 Optical Illusions That Will Blow Your Mind