Nationwide had everyone feeling good with its first Super Bowl commercial featuring Mindy Kaling, and then took it all away.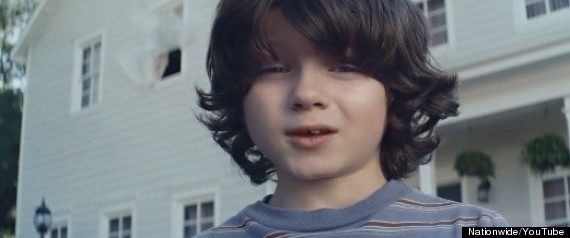 The second commercial got off to a good start, with a cute little kid talking about how he'd never get cooties or get married, and then there was the big reveal: He's dead.
And the entire Internet said, "Whaaaaatttt?!" Here are some of the best reactions:
Overheard in Nationwide advertising meeting: "Yeah, these are okay, but do you have anything where we can kill a kid?"

— Eric Stangel (@EricStangel) February 2, 2015
#Nationwide: "We killed an actual kid for this commercial just so you could understand we mean business."

— Elon James White (@elonjames) February 2, 2015
Nice #Nationwide In case your kid dies, have insurance so you can go on vacation afterwards #SuperBowI

— David Brody (@David_Brody) February 2, 2015
Nationwide says "Enjoy the Halftime Show!" pic.twitter.com/VGesJZBWlN

— Dan O'Donnell (@DanODradio) February 2, 2015
So everyone hated the Nationwide commercial. Which means everyone will be taking about Nationwide. Which means Nationwide wins.

— Seth Davis (@SethDavisHoops) February 2, 2015
Hey, what's the Super Bowl for if not being reminded of how fragile life truly is?
BEFORE YOU GO
PHOTO GALLERY
2015 Super Bowl Commercials