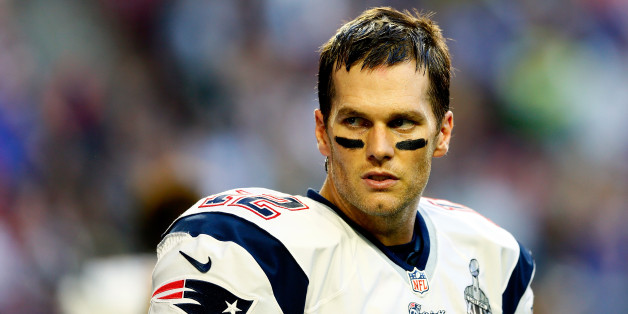 If only Tom Brady could have deflated that football!
As soon as Tom Brady threw an interception right at the Seattle Seahawks endzone during the first quarter of Super Bowl XLIX, Twitter weighed in with many, many "deflategate" jokes. Below are just a few of the relentless mockery:
Couldn't #deflate the ball and we have an int! #theworldiswatching #Patriots

— Manoj Manwani (@manny32fresh) February 2, 2015
I guess he didn't get the chance to deflate his balls today....Interception!

— David Hicks (@dhicks09) February 1, 2015
Someone's gonna lose their job for forgetting to deflate that ball.

— The Sports Geeks (@thesportsgeeks) February 1, 2015
Belichick about to use that pencil behind his ear to deflate some footballs

— Bobby (@B_Writt) February 1, 2015
Of course all the jokes quickly became overwhelming...
oh god all the deflate jks lol

— potvinr ㅍㅌㅂ (@potvinr) February 1, 2015
Deflate jokes were already cued up for Brady's dumb pick.

— Deep Threat (@DeeepThreat) February 1, 2015
So many deflate jokes right now 😂😂

— Jesse Laman (@BadLuckLaman) February 2, 2015
BEFORE YOU GO
PHOTO GALLERY
Most Random Super Bowl Halftime Shows Ever