WASHINGTON -- Gov. Chris Christie (R-N.J.) caused a stir on Monday after he called for "balance" on the issue of vaccinating children against disease. (For the record, the scientific community overwhelmingly supports childhood vaccinations, and there is virtually no evidence that the measles vaccine is unsafe.) Since Christie's views are now making the rounds, we thought it would be worth looking at what some other possible 2016 White House contenders have had to say. Here's where some of the most prominent pols stand on the issue:
RICK PERRY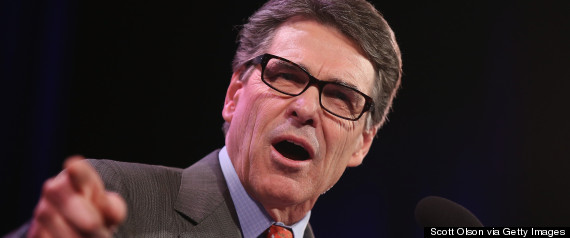 In 2007, then-Gov. Rick Perry (R-Texas) became the first governor in the nation to sign a bill requiring young girls to get a vaccine against the human papillomavirus, or HPV. A conservative backlash forced Perry to reverse course. He later called the order "a mistake" and acquiesced to the Texas legislature, which overturned the bill.
"The fact of the matter is that I didn't do my research well enough to understand that we needed to have a substantial conversation with our citizenry," Perry said during his 2012 run for president.
In 2014, Texas Republicans enshrined their victory in the party platform.
"All adult citizens should have the legal right to conscientiously choose which vaccines are administered to themselves, or their minor children, without penalty for refusing a vaccine," the document states. "We oppose any effort by any authority to mandate such vaccines or any medical database that would contain personal records of citizens without their consent."
JEB BUSH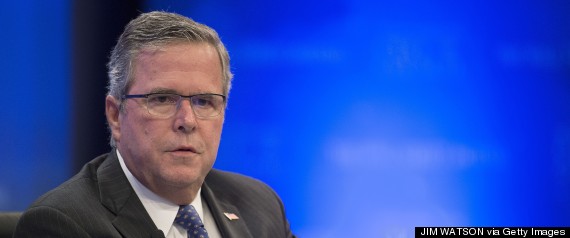 "Parents ought to make sure their children are vaccinated," Bush said in a speech at the Detroit Economic Club. "Do we need to get into any detail on that?"
In 2005, when he was governor of Florida, Bush proposed a plan to reform Medicaid in the state that included incentives for parents to bring their children in for early screenings, dental exams and vaccinations.
"We believe that each Medicaid participant should have a true medical home. We also believe each plan in our Medicaid program ought to be measured based on common performance expectations, such as consumer satisfaction; high percentages of children receiving vaccinations, well-child physicals and dental care; prompt payment of claims; a narrowed gap in racial disparities; and better access to specialty services," he wrote in a November 2005 op-ed in Modern Healthcare.
RAND PAUL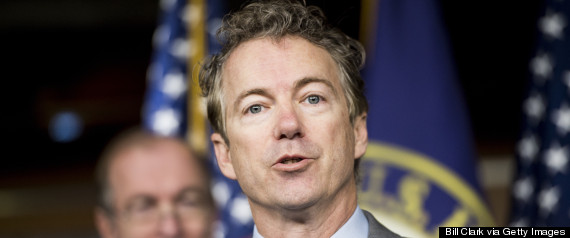 "I'm not anti-vaccine at all... I think there are times in which there can be some rules, but for the most part it ought to be voluntary," Sen. Rand Paul (R-Ky.), a physician, said Monday on Laura Ingraham's radio show.
Paul specifically mentioned Perry's mandate of the HPV vaccine. "While I think it's a good idea to take the vaccine, I think that's a personal decision for individuals to take," Paul said.
He also chose to wait on some vaccines for his own children.
"I didn't like them getting 10 vaccines at once, so I actually delayed my kids' vaccines and had them staggered over time," he said.
For at least 20 years, Paul was a member of a conservative doctors' group that opposes mandatory vaccinations. (It's not clear whether Paul is still part of the group today. Paul's office didn't immediately respond to a request for comment on the matter.)
TED CRUZ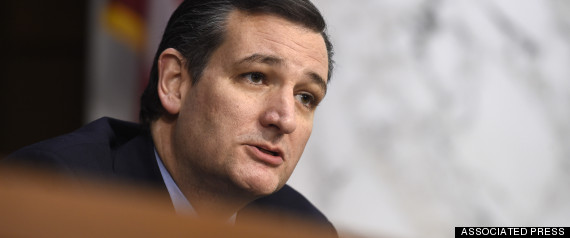 Sen. Ted Cruz (R-Tx.) dismissed the firestorm over vaccinations, saying Tuesday that "of course" he supports childhood vaccinations, and that the idea that other Republicans were opposed was "silliness stirred up by the media."
"Most states include an exception clause for good faith religious convictions, and that's an appropriate judgment for the states to make," Cruz said, according to USA Today. "But on the question of whether kids should be vaccinated, the answer is obvious and there's widespread agreement: Of course they should."
CARLY FIORINA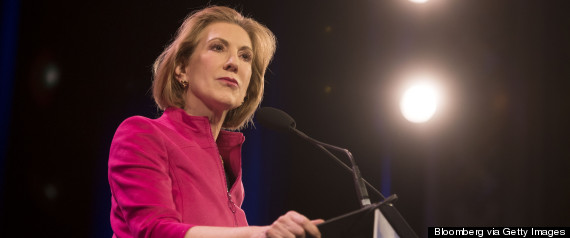 The former Hewlett-Packard CEO and onetime Republican Senate candidate for California said in a recent interview that she believes in vaccinating children for measles, but thinks parents ought to be given some flexibility in the matter.
"I think vaccinating for measles makes a lot of sense. But that's me. I do think parents have to make those choices. I mean, I got measles as a kid. We used to all get measles... I got chicken pox, I got measles, I got mumps," Fiorina told BuzzFeed.
MIKE HUCKABEE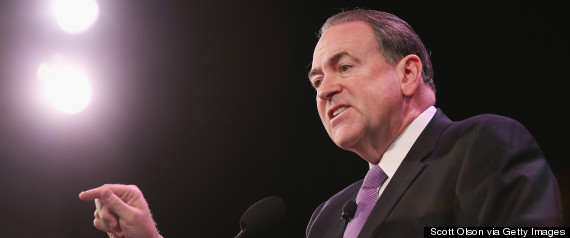 After former Rep. Michele Bachmann (R-Minn.) attacked Perry for his HPV policies, suggesting the vaccine could cause mental retardation and put "little children's lives at risk," former Arkansas Gov. Mike Huckabee (R) chided Bachmann for going out on a limb.
"She landed some hard blows on Perry over his aborted cervical cancer vaccine program in Texas. But she went a little too far afterward in saying that a woman told her that her daughter developed mental retardation after getting that vaccine," Huckabee said on his radio show in 2011, according to the Los Angeles Times. "That raised a howl of protest from doctors who've been piling up stacks of research showing no links between vaccinations and serious brain problems."
BEN CARSON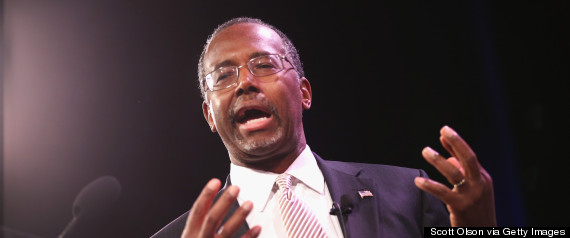 Ben Carson, a retired neurosurgeon and outspoken conservative, is the chairman of the board of a company called Vaccinogen, which is working to make a vaccine for colon cancer.
"I believe that Vaccinogen has developed the first truly personalized -- and potentially commercializable -- approach to combat cancer and that is why I'm joining the Board and accepting the role of Chairman," Carson said in a 2013 statement.
He affirmed his belief in "safe" vaccinations on Monday night.
"Certain communicable diseases have been largely eradicated by immunization policies in this country and we should not allow those diseases to return by foregoing safe immunization programs, for philosophical, religious or other reasons when we have the means to eradicate them," he said in a statement obtained by The Hill.
RICK SANTORUM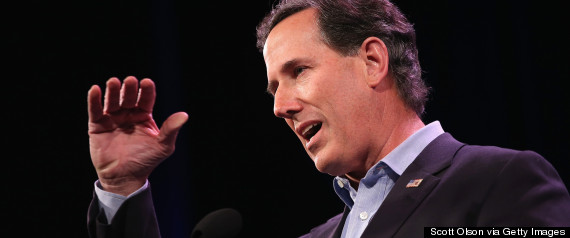 In 2006, then-Sen. Rick Santorum (R-Pa.) co-sponsored a bill providing nearly $1 billion in funding for autism research, screening and education efforts. It also increased resources for early diagnosis and treatment in children. The bill was signed into law by President George W. Bush.
Santorum also drew the ire of Don Imus, the radio host and anti-vaccine advocate, by dismissing the idea that vaccines are dangerous.
"It was really bad because he was unwilling to put in all environmental factors, including vaccines, and I remember him pulling us aside and saying he couldn't do that because he said, 'You're killing me because I'm going to lose all my money.' Pharmaceutical companies and the energy company back him," Imus said of Santorum on his show in February 2012.
SCOTT WALKER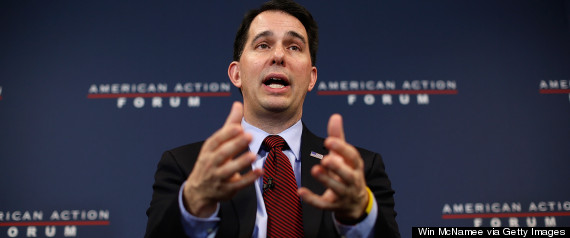 Gov. Scott Walker (R-Wis.) has worked with Hallmark to continue a program that sends cards to new parents urging them to vaccinate their infants.
A spokesman for Walker told Talking Points Memo that the governor "believes vaccinations help prevent serious health problems. That's why his family is vaccinated and he encourages others to do the same."
But in an interview with the Wisconsin Journal-Sentinel, Walker stopped short of calling for mandatory vaccinations.
"It's up to the states, and all the states right now have a rule," he said. "The only difference is, state by state, some have no leeway, some have some flexibility. But everybody has a law on the books."
JOHN KASICH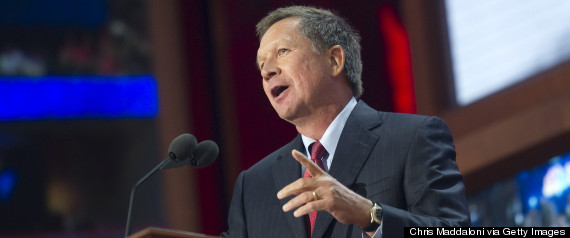 Gov. John Kasich (R-Ohio) issued an executive order last year allowing pharmacists to administer the MMR vaccine after outbreaks of mumps and measles in the state.
DONALD TRUMP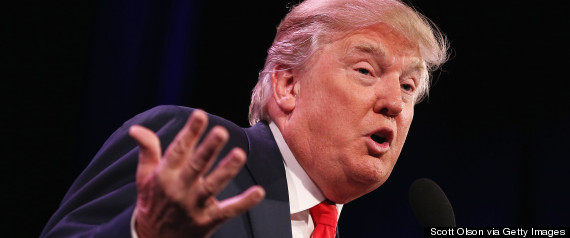 Donald Trump, the perennial not-really-a-candidate, would like everyone to remember that "tiny children are not horses."
MARCO RUBIO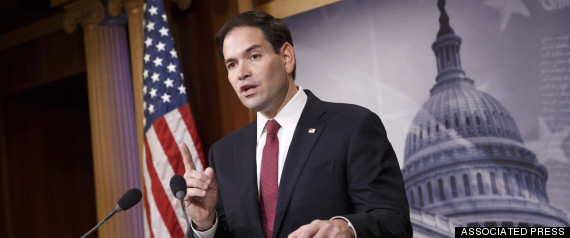 Sen. Marco Rubio (R-Fla.) said Tuesday that all children should "absolutely" be vaccinated.
"Unless they are immune suppressed for medical exceptions, but I believe all children should be vaccinated," Rubio said.
BOBBY JINDAL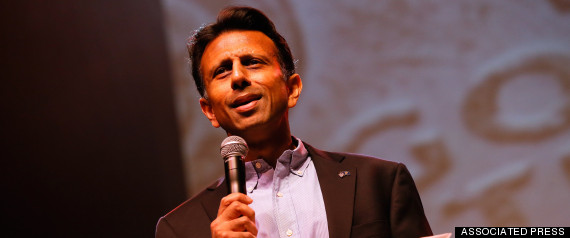 In a Tuesday statement, Louisiana Gov. Bobby Jindal (R) unambiguously stressed the importance of vaccinations, saying he had "no reservations about whether or not it is a good idea and desirable for all children to be vaccinated" and denouncing "fear mongering" on the issue as irresponsible. "I urge every parent to get them. Every one," he said.
Bobby Jindal statement coming out in strong support of vaccines: pic.twitter.com/jEB5qf8Fsd

— Emma Roller (@emmaroller) February 3, 2015
HILLARY CLINTON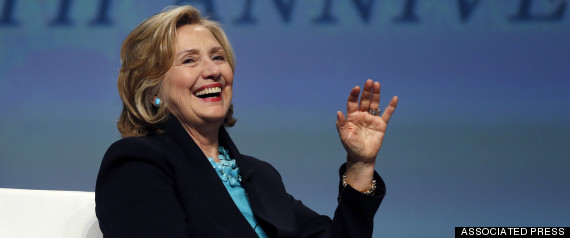 As a presidential candidate in 2008, Hillary Clinton said in a campaign questionnaire that she was "committed to make investments to find the causes of autism, including possible environmental causes like vaccines."
Clinton tweeted the following Monday night:
The science is clear: The earth is round, the sky is blue, and #vaccineswork. Let's protect all our kids. #GrandmothersKnowBest

— Hillary Clinton (@HillaryClinton) February 3, 2015
This past Sunday, President Barack Obama encouraged parents to "get your kids vaccinated," but he, too, once spoke about the need to investigate the possibility of a link between vaccines and autism -- a theory that is now widely discredited.
"We've seen just a skyrocketing autism rate. Some people are suspicious that it's connected to the vaccines. This person included. The science right now is inconclusive, but we have to research it," said Obama at a rally in April 2008. According to the LA Times, Obama pointed to the person who asked him about the link between autism and vaccinations when he said "this person."
In 2009, Obama committed $300 million to "ensure more underserved Americans receive the vaccines they need" via the American Recovery and Reinvestment Act.
This story has been updated to include more potential candidates' comments and to clarify Obama's 2008 remarks.
BEFORE YOU GO
PHOTO GALLERY
Potential 2016 Presidential Contenders