In what's been described as a "freak accident," a double-decker bus had its roof completely ripped off Monday after it hit a tree while driving in the Holborn area in central London.
According to the BBC, two people involved in the accident have been taken to the hospital with facial injuries. Two others have been treated for minor injuries.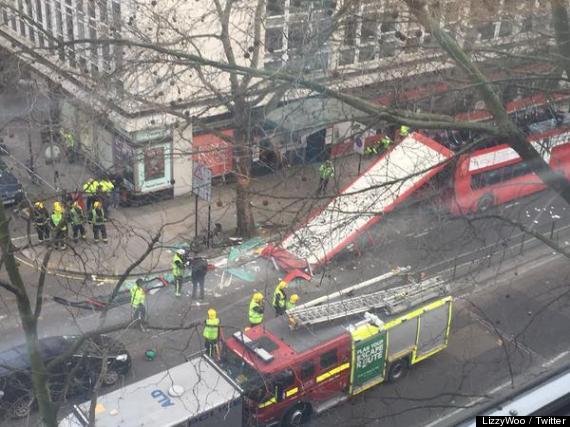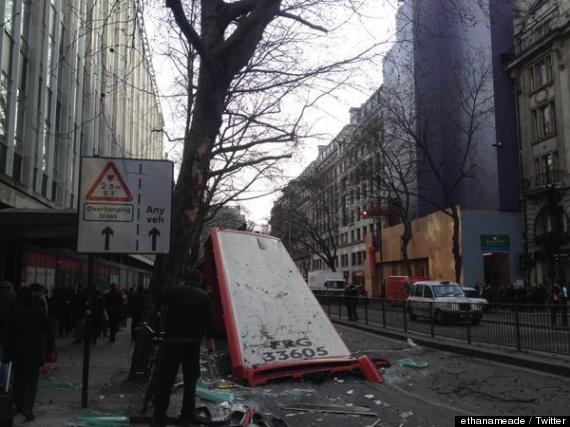 The bus was reportedly headed to Trafalgar Square when the vehicle hit a tree.
"It looks as if the bus struck the tree and the roof has stayed embedded in the tree, while the bus carried on going," a representative for the London Fire Brigade told The Telegraph.
This is just too unreal. The bus just hit the tree on Kingsway and the roof totally ripped off. pic.twitter.com/tZCvdZB6sx

— Anton Spisak (@AntonSpisak) February 2, 2015
Current situation on Kingsway, Holborn. @BBCNews pic.twitter.com/4G3voOir5B

— Aryelle Hendricks✌ (@AryEllaElla89) February 2, 2015
London Fire Brigade station manager Gary Squires told The Telegraph that it was "very lucky" that no one was seriously injured. "This is a very unusual incident," he said. "It is a freak accident."
The clean up team move the roof to the side road #kingsway #bus https://t.co/srDdxslss2

— Aisha S Gani (@aishagani) February 2, 2015
Roma Small, a bystander who saw the mangled bus, told The Guardian the accident "looked like it could have decapitated you."
"I pretty much thought there would have been people massively injured if not killed," she said.
Metroline, the company that operates the bus, told Mashable that an investigation into the accident has been launched.