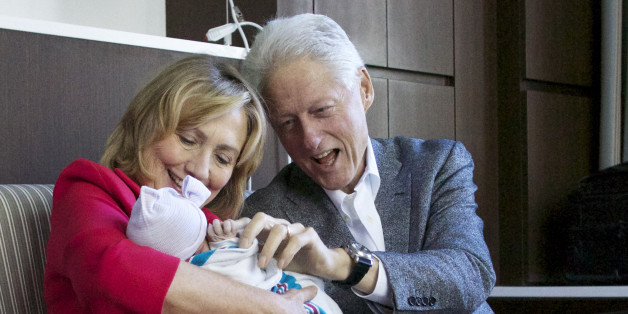 Former Secretary of State Hillary Clinton dove into the Great Vaccine Debate this week with a tweet that left no doubt about where she stands.
Clinton, whose daughter Chelsea made her a first-time grandma four months ago, used the hashtag #GrandmothersKnowBest when she let it rip on Twitter.
The science is clear: The earth is round, the sky is blue, and #vaccineswork. Let's protect all our kids. #GrandmothersKnowBest

— Hillary Clinton (@HillaryClinton) February 3, 2015
Late last year, Clinton -- arguably the world's most powerful grandmother -- cited her "grandmother glow" as fueling her fight for gender equality around the world.
Clinton, of course, isn't the first politician to weigh in on the spreading measles outbreak that brought the anti-vaccination movement into the spotlight. Also on Monday, N.J. Republican Governor Chris Christie opined that parents needed some choice on whether to vaccinate their children. His comments came a few hours after President Barack Obama said parents should have their children vaccinated, calling the science "pretty indisputable."
In the end, Clinton's tweet may have been more of a campaign ploy than anything. Even so, with 70 million grandparents in the United States, the hashtag is an obvious one -- especially for a savvy politician who soon may be "grandmother-in-chief."
BEFORE YOU GO
PHOTO GALLERY
The World's Most Glamorous Grandmothers