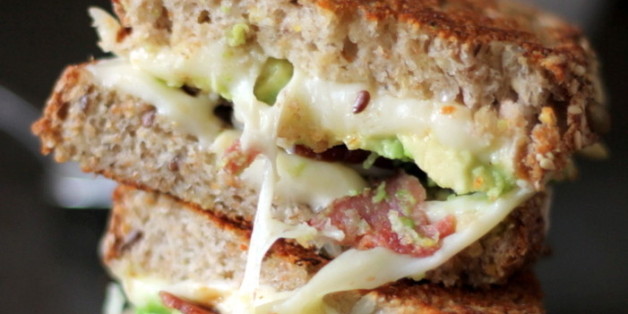 Most self-respecting bacon lovers wouldn't dare admit to liking turkey bacon. It doesn't cook up the same. It's not fatty enough. And, well, it's just not pork. It's true, turkey bacon isn't as good as real bacon. But sometimes, it's just what you need. Like, when you're trying to eat healthy but just can't imagine having breakfast without bacon. Or, when you know that all your hummus sandwich needs is a slice of bacon in it to make it taste complete. Those are the times that turkey bacon becomes our hero.
If you're not on board with turkey bacon, consider this: it's lower in calories AND fat. That means we can eat more of it. If that still doesn't convince you, maybe the recipes below will. They're easy and healthy and highly addictive. These dishes will make you forget about the real deal -- at least until your next meal.
PHOTO GALLERY
Turkey Bacon Recipes
Want to read more from HuffPost Taste? Follow us on Twitter, Facebook, Pinterest and Tumblr.
BEFORE YOU GO
PHOTO GALLERY
Bacon Recipes