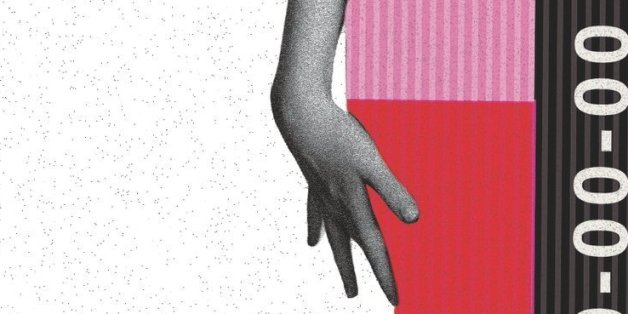 Funny Girl
by Nick Hornby
Riverhead, $27.95
Published Feb. 3, 2015
The Bottom Line is a weekly review combining plot description and analysis with fun tidbits about the book.
What we think:
A Nick Hornby book has become a minor pop cultural event. His novels High Fidelity and About a Boy, and his memoir Fever Pitch, all inspired wildly popular film adaptations, and About a Boy was recently brought to the small screen in the form of a sitcom starring Minnie Driver. His digestible blend of pop nerdery and heartwarming relationship growth sets his books apart from the average dude lit, and seems to scratch an itch shared widely by mass culture aficionados.
Hornby's books don't aspire to the higher-brow end of the literary spectrum, but neither do they sink to the depths of rote formula and pedestrian prose that typifies mass market genre. They make it fun, funny and even a bit heartwarming to read about, say, an arrogant, self-involved guy who learns too late in life that having impeccable taste in music isn't the most important thing. So his latest effort, a relatively hefty novel about the life and times of a Lucille-Ball-esque comedienne, Sophie Straw (née Barbara Packer), seems to promise a good time -- "funny" is right there in the title!
The book opens promisingly, with blonde bombshell Barbara reluctantly competing in her small town's beauty pageant, a temporary diversion from her real plan of moving to London to pursue a career as an actress. The amusingly bleak scene, girls in candy-colored bathing suits parading around a cold, drizzly beach, showcases Barbara's optimistic spirit and warm wit. "It's a wonderful thing, a blind dad," she deadpans to onlookers after her father bluntly states that she's "miles prettier" than the other contestants.
By the second chapter, however, Barbara has vamoosed to London -- a very positive development for the ambitious character, but one that somehow sucks all the life out of the book. What follows are chapters and chapters of dull exposition delineating her transformation into the more fetchingly named Sophie Straw, her plum role on a major sitcom, her rise to immediate stardom, and her ultimate fading away into relative obscurity. Barbara/Sophie seems likable and pleasant, but Hornby's continued insistence that she's an exceptionally gifted comic seems like it would be strengthened by more showing than telling; the book suffers from a remarkable dearth of laughs.
Meanwhile, despite the length of the book, the heroine never seems to develop into more than a nice, jolly blonde. The titular funny girl seems neither funny nor particularly complex or three-dimensional. A surprise pregnancy results in her loss of a major role and the apparent fizzling of her career into something steady but unexciting. Her emotional response is not only insufficiently explored, but basically cut out of the story, which immediately jumps forward fifty years. Romances, career setbacks, success and failure are all faced with a preternatural aplomb more suited to an actual Barbie doll than a real woman, no matter how blonde and shapely.
The bland banality of Funny Girl hearkens back to another recent novel about film stardom. In 2012, Emma Straub's much-anticipated debut novel, Laura Lamont's Life in Pictures, was published to general excitement. The book follows the career of a small-town girl who becomes a Hollywood star and ultimately fades from the spotlight. While Funny Girl profiles a driven, barrier-busting comic actress, a far cry from the quietly beautiful studio pawn in Laura Lamont, the books share more than general topic. They focus on actresses breaking into the film industry during times of booming innovation in entertainment, follow as the actresses' initial fame dims and they find unexpected love with unconventionally attractive but kind entertainment industry men, and culminate with their now-elderly heroines reflecting on their long-distant days of glory.
The New York Times review of the book faintly praised Laura Lamont's eloquent documentation of life behind the silver screen. And yet, reviewer Caryn James writes, "Laura Lamont feels rote, with the earnestness of a smart, dutiful student's homework. It says nothing substantial or new about the dark underside of fame." Despite the differences between the book -- Funny Girl doesn't seem to reach for the deep insights about the gritty reality of fame that Laura Lamont strives for -- the criticism could also be applied easily to Hornby's latest novel. The funny girl's biography is earnestly, smoothly researched, constructed, and documented, but the character never comes to life, and Hornby doesn't seem to have anything to say about what life she does have. Perhaps if he did, the novel would be not just pleasant, but as memorable as his earlier hits.
The Bottom Line:
A clean, pleasant, and utterly forgettable tale of a comedienne's rise and fall in the industry.
What other reviewers think:
NPR: "Funny Girl showcases Hornby's charming light touch and his willingness to embrace emotions without the cloak of irony, even at the risk of sentimentality."
The Washington Post: "[A] book that invokes Barbra Streisand's Academy Award-winning movie and Lucille Ball's television reign probably should wind us up with at least one fit of eye-watering, gasping-for-breath, wet-ourselves laughter. Alas, Hornby is constantly asking us to take his word for it."
The Guardian: "The inescapably ephemeral nature of television, its reliance on both creating and capturing a momentary shared mood, is what this novel is about. But it never quite manages to translate that evanescent quality into another form, the novel."
Who wrote it?
Nick Hornby has written many novels and nonfiction books, including High Fidelity, Fever Pitch, and About a Boy, which were adapted into successful films. He's also an accomplished essayist and screenwriter. He recently wrote the script for "Wild," the film adaptation of Cheryl Strayed's hit memoir.
Who will read it?
Fans of Nick Hornby, of course, but also readers who enjoy peeking behind the scenes of the entertainment industry and readers who love narratives about talented, rule-breaking women.
Opening lines:
"She didn't want to be a beauty queen, but as luck would have it, she was about to become one."
Notable passage:
"At which point Sophie walked in. She had Gaye Gambol's WASP waist [sic], large bust, blonde hair, and big, fluttery eyelashes, and Tony and Bill burst out laughing.
Sophie and Clive ended up performing the script from beginning to end, mostly because Tony and Bill wanted to keep Sophie in the room. They loved her. She delivered her lines with an ease and a sense of timing that had been beyond the reach of every other actress they'd seen that week, and she even got a few laughs out of the script, much to Clive's chagrin, although some of the laughs were derived from her decision to read Cicely in her Jean Metcalfe voice."