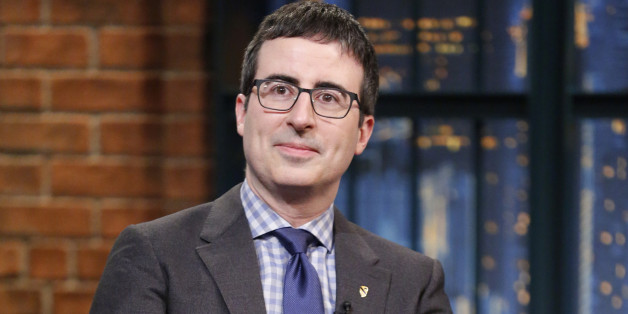 He's said it before and he'll say it again. John Oliver does not care about the 2016 presidential election. And if you do, then you're just bored or tired, the HBO host thinks.
Oliver took a swipe at news outlets already reporting on the campaign during a discussion with a group of reporters at an HBO event Tuesday, arguing that "it's a complete waste of breath."
"I truly believe that the 2016 election is what the news likes to think about when it doesn't want to think about anything," he said. "You know that if they're saying, 'Oh look, Jeb Bush is running,' you know that's the equivalent of just, nothing is happening in the newsroom."
Oliver's opinion of the upcoming race hasn't changed much since last year. In November, when asked by reporters who he wanted to see run in 2016, Oliver responded: "I don't care. I don't care. I don't care."
His response on Tuesday was pretty much the same.
"I couldn't care less right now," he told reporters. "I have no interest whatsoever in the 2016 election, at the start of 2015. There's a time and a place for that, and it's in 2016."