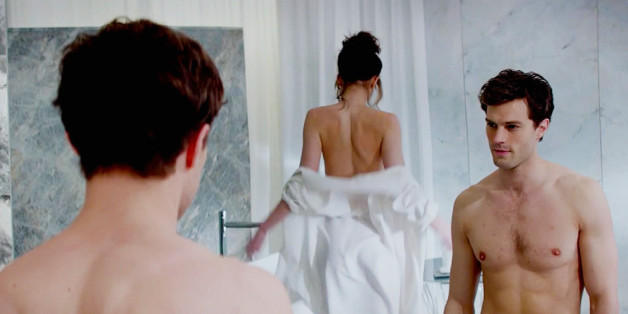 Southern and Midwest States are way more excited than to see "Fifty Shades of Grey" than the rest of the country, according to Fandango's ticket sales. It's already become the fastest-selling R-rated movie in the site's history, but now Fandango is reporting that "Fifty Shades" is selling significantly better than normal in the South and Midwest.
The top five states for ticket sales are Mississippi, which has sold nearly four times higher than expected, Arkansas, West Virginia, Kentucky and Alabama. Fandango came up with the info by comparing the pre-sales performance of "Fifty Shades" against the average advance sales. Bloomberg Business also points out that readers from those states gave the book really high ratings on Goodreads.com back when "Fifty Shades of Grey" came out in 2012.
Additionally, nearly 60 percent of total Fandango sales on Tuesday were for "Fifty Shades of Grey," which doesn't even open until Feb. 13. Showtimes have already sold out in cities like Chattanooga, Tennessee, Florence, Kentucky and Tupelo, Mississippi. The Hollywood Reporter estimates that the film will make more than $45 million on opening weekend.
BEFORE YOU GO
PHOTO GALLERY
'Fifty Shades Of Grey': Everything You Need To Know