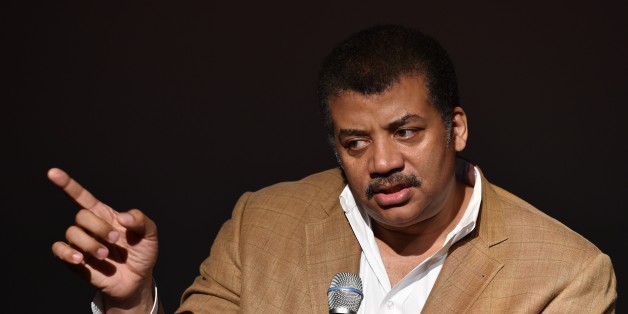 Neil deGrasse Tyson isn't one to mince words.
In recent weeks the celebrated astrophysicist has offered up strong opinions on everything from the motion picture Interstellar (decent science) to New Year's resolutions (doesn't make them) to deflategate (it's complicated).
Recently, HuffPost Science asked Tyson to weigh in on the outbreak of measles that has spread across the country since December.
The outbreak seems to have been fueled in part by concerns over the safety of childhood vaccines that led some parents not to vaccinate their children. The vaccines have been shown to be both safe and effective, so what's up with that?
In an email to The Huffington Post, Tyson offered a simple but disturbing explanation:
"Not enough of our society is trained how to understand and interpret quantitative information. This activity is a centerpiece of science literacy to which we should all strive -- the future health, wealth, and security of our democracy depend on it. Until that is achieved, we are at risk of making under-informed decisions that affect ourselves, our communities, our country, and even the world."
Are you listening, America?

BEFORE YOU GO
PHOTO GALLERY
34 Physicists To Follow On Twitter