With Valentine's Day around the corner, we're thinking about the makeup we're going to wear on a night out with our dates, friends or (best of all) ourselves. Yes, that will definitely include lipstick, which can be a pain when there's kissing or eating involved (and let's hope all of our Valentine's Day plans are filled with either or both of those things).
Wearing matte formulas help if you're looking for long-lasting options, but it's fun to switch up the finish every so often with gleaming lip glosses or creamier textures, which fade faster than other lip products.
That's where makeup sealers come in. Sealers are used for keeping makeup in place and preventing common issues like smudging, smearing and melting. Some lipstick color transfer is unavoidable but using a sealer will ensure that your lip color holds up and stays put longer than it normally would. Sealers typically come in liquid form, but depending on the brand, they can be sprayed, applied with a brush or even layered with primer to create longer-lasting formulas.
Our editors tested out a variety of sealers in preparation for the international day of love. Here's how each of them fared.
For kissing your baby: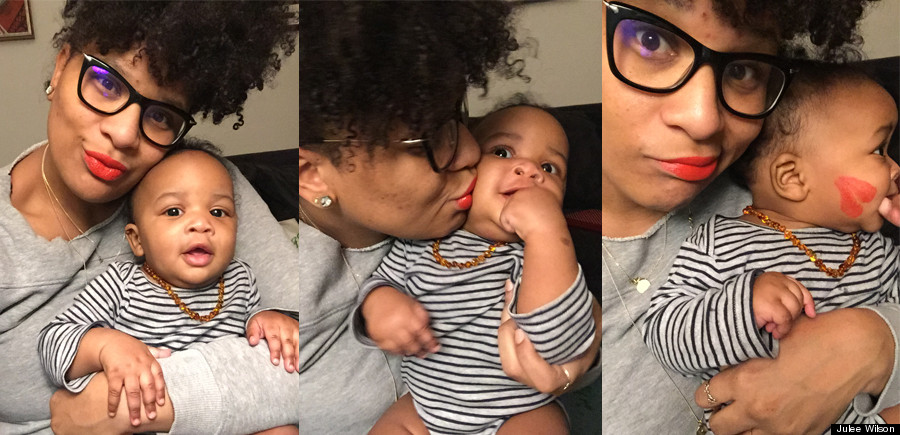 Julee Wilson, Fashion and Beauty Editor
Sealer: L'Oreal Infallible Makeup Extender Lipstick: Sam Fine For Fashion Fair in Moroccan Spice
"I had high hopes that this product would work its magic and save my child from a cheek full of lipstick. Sadly it didn't. While some lipstick did transfer, my actual pout still looked great, as if I'd just applied the color. The spray had a pleasant scent and felt good on my skin."
For kissing your daily cup of joe: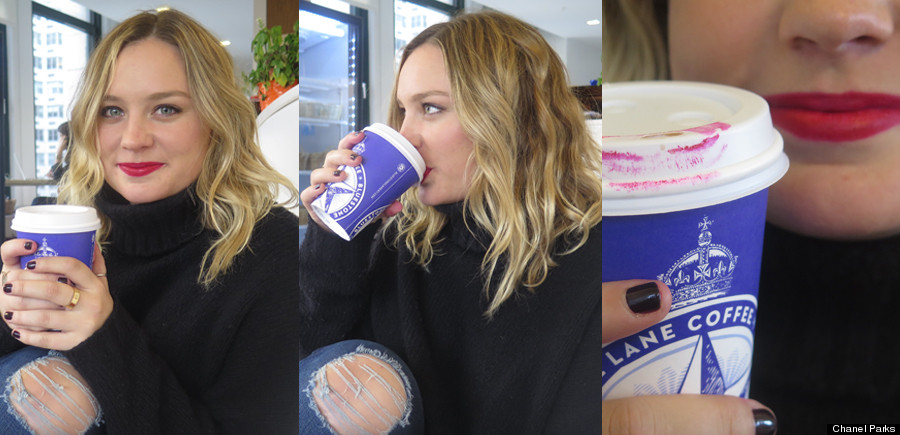 Megan Mayer, Associate Style Editor
Sealer: Kryolan Fixing Spray Lipstick:Too Faced Melted Liquid Lipstick in Melted Ruby
"The Fixing Spray Automizer didn't smell the greatest, but it definitely helped keep some of my lipstick on when I drank my morning coffee so I would recommend this product for the lipstick-obsessed. Disclaimer: Make sure your mouth is entirely shut when applying. It doesn't taste great."
For kissing yourself: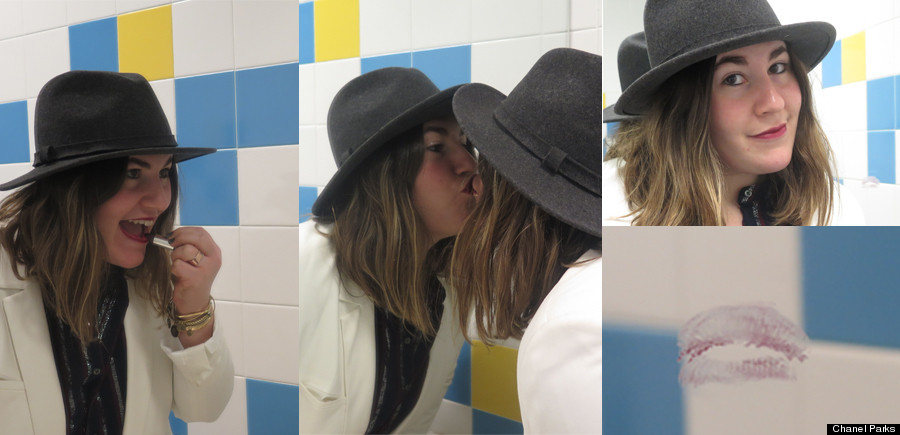 Jamie Feldman, Associate Style Editor
Sealer: Make Up For Ever Aqua Seal Lipstick: Make Up For Ever Rouge Artist Natural in Aubergine
"I think this product did an OK job of keeping my lipstick on. It didn't keep all of it from rubbing off onto the mirror. However, I find that this glossy lipstick typically comes off pretty easily, but with this sealant, it certainly lasted longer than usual."
For kissing your pillow: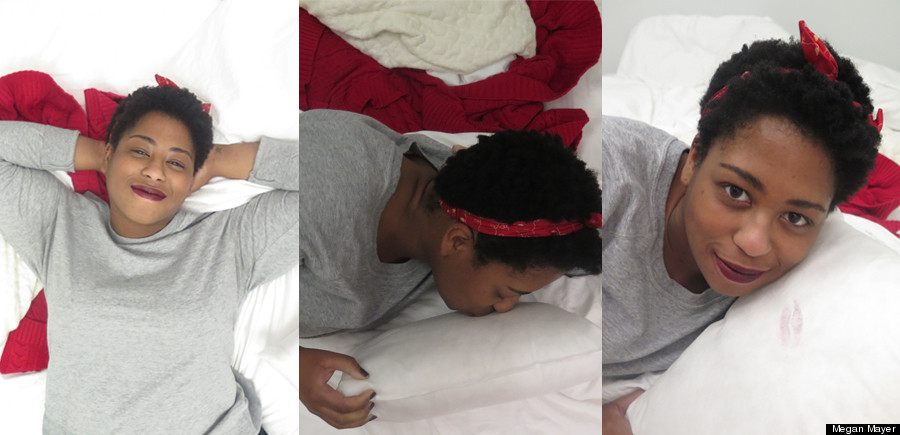 Chanel Parks, Associate Style Editor
Sealer: Ben Nye Final Seal Matte Makeup Sealer Lipstick: MAC Lipstick in Media
"I went into this thinking that most of my dark lip color would come off on this pillow, but the Ben Nye spray proved me wrong. To my amazement, there was minimal color transfer. I recommend spraying all over, but also focus on one area you would like to keep neat, like I did with my lips."
For kissing your significant other:

Amber Genuske, Multimedia Editor
Sealer: Lipcote Lipstick: MAC Lipstick in Lady Danger
"The product smelled terrible -- it's super pungent and the the applicator tickled me like crazy! Also, it stung a little bit, but only briefly. After 15 minutes, my lipstick looked great and then my boyfriend and I had a solid makeout session to see if it really worked. The aftermath was significantly less messy than when we attempted a smooch sans-sealant, which usually involves us wiping each other's faces clean. However, that was not the case this time, because there was just a little smudge in Phil's facial hair and a slight bleeding of color around my mouth. A few more hours later and a handful more of lip smacking, my lipstick was still in place and not on his face. I am definitely going to continue using this!"
BEFORE YOU GO
PHOTO GALLERY
50 Beauty Tips