Cinderella, perhaps the sweetest and blandest of our most popular fairy tales, has always seemed to inspire a pastel-hued vision among readers and illustrators. The iconic Disney cartoon, of course, most memorably features the delicate blonde Cinderella in a pale blue, shimmering ballgown, her soft, neat curves and girlish wardrobe contrasted with the sharp-featured evil stepmother and stepsisters. The new live-action film, which Disney is releasing this spring, follows the same playbook, juxtaposing innocent Cinderella's flaxen curls and soft blue garments with her evil stepfamily's rigid updos and jewel-toned gowns.
A new edition of Cinderella, or The Little Glass Slipper by Charles Perrault explores familiar territory, but with a refreshingly new aesthetic thanks to illustrator Camille Rose Garcia. Though the morally-minded Perrault version of the fairy tale has more in common with the sanitized Disney films than the rather gory earlier versions, Garcia's whimsical, gothic-inflected artwork brings a darker edge to the typically sugar-sweet story. In comparison to the twisty-necked, gargoyle-ish stepfamily, her Cinderella may still seem conventionally lovely, but her cobwebby eyelashes, red-rimmed and narrow-pupiled eyes, and darkly angular features provide a whole new vision for how a goodhearted and deserving heroine might look. And while she still ends up happy with the prince, the eerie illustrations emphasize the darker elements of the story -- her abuse at the hands of her stepmother and her fear of being caught disobeying -- rather than the usually rosy-spectacled view of her romance with Prince Charming.
Here are a several stunning excerpts from Camille Rose Garcia's illustrations from Cinderella, or The Little Glass Slipper: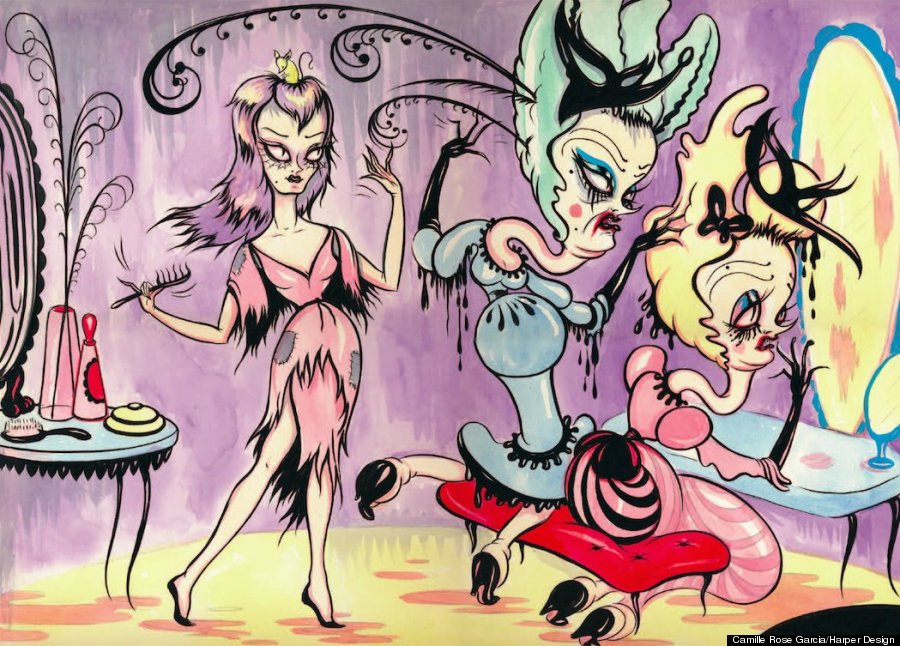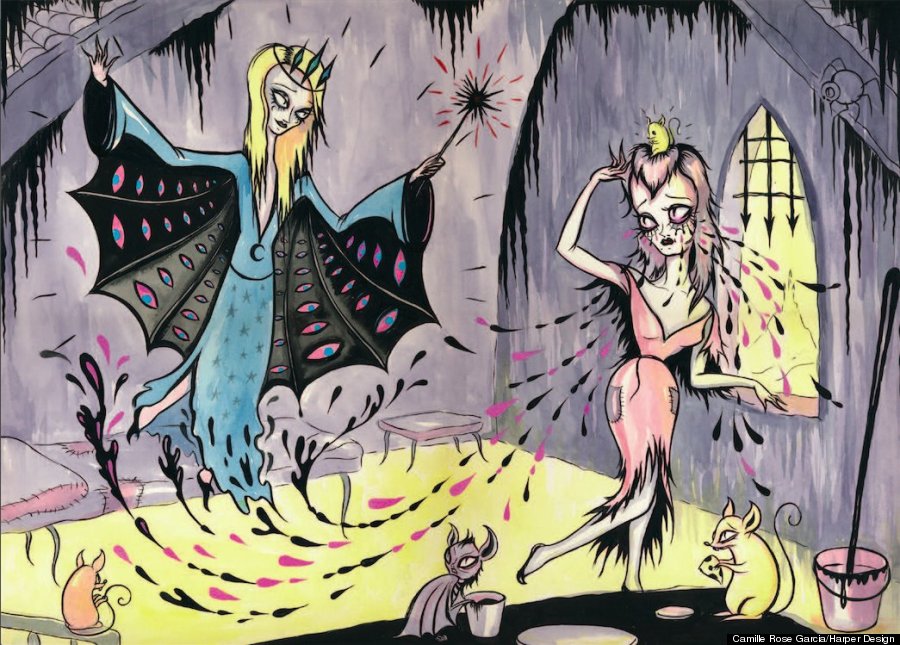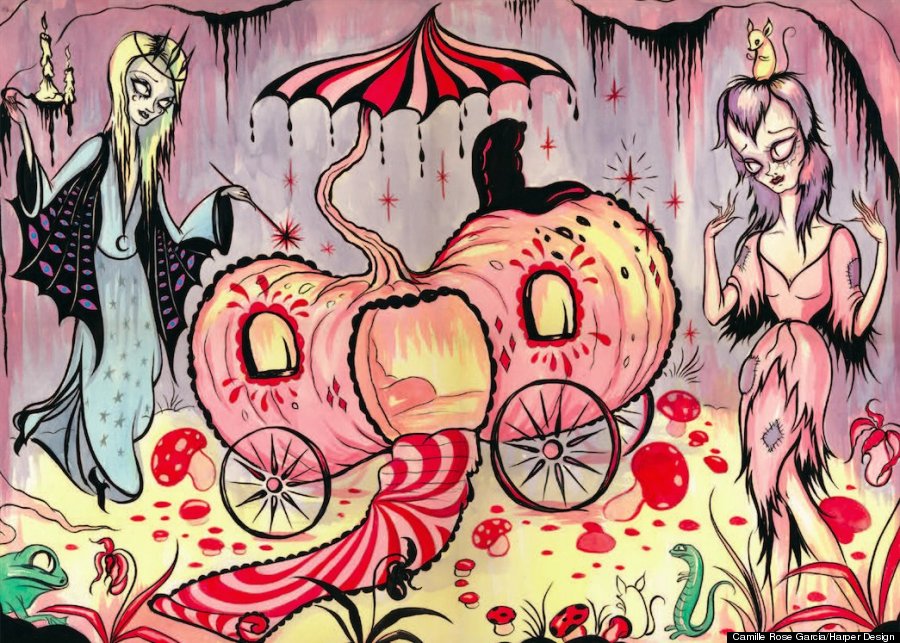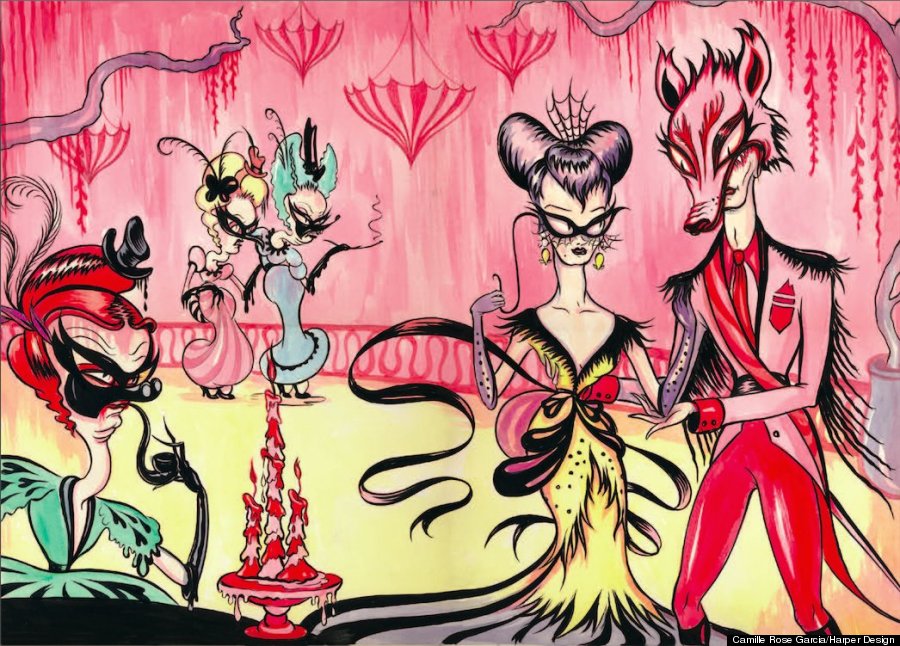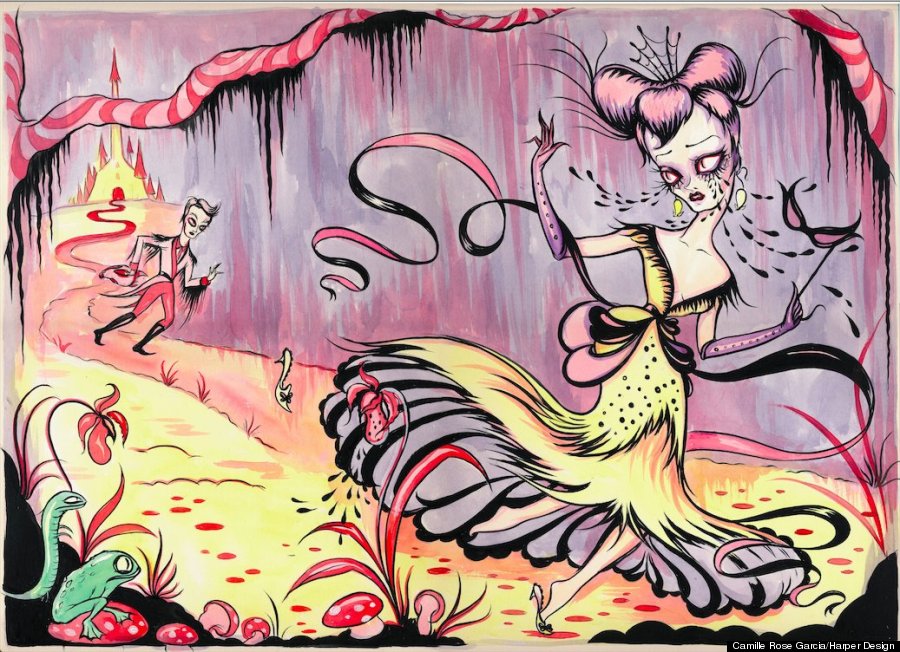 Excerpted with permission from Cinderella, or The Little Glass Slipper (Harper Design, Jan. 20).
BEFORE YOU GO
PHOTO GALLERY
8 Inspiring Author Quotes