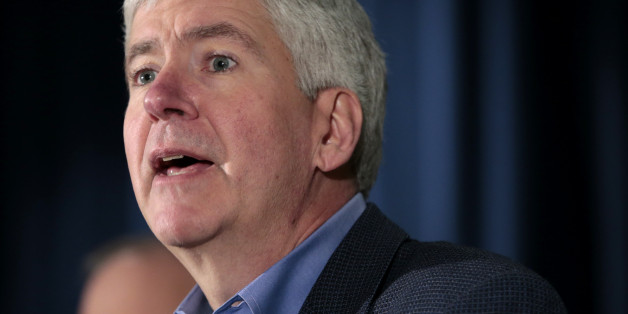 Michigan Gov. Rick Snyder (R) was admitted to the hospital on Thursday for treatment for a blood clot in his leg, according to a post on his Facebook page.
Snyder was taken to St. Joseph's Mercy Hospital in Ann Arbor, Michigan. The blood clot is "part of the lingering effects of his Achilles injury," according to the statement on his Facebook page. Snyder had been wearing a cast on his right foot and ankle after tearing an Achilles tendon while jogging on vacation in Florida in January, according to the Detroit Free Press.
"He is in good health and under doctor's care," the statement said. "The governor's mobility may be limited, but he is still very much hard at work reinventing Michigan. The governor appreciates your concerns and thoughts for a speedy recovery."
BEFORE YOU GO
PHOTO GALLERY
Female Governors: Past And Present