The style game was strong this week. Many of our favorite celebs stepped out in some pretty amazing looks that left us speechless.
Julianne Moore wowed in not one but two red carpet dresses, America Ferrera continued her winning streak in a sparkly number and Emma Stone showed us how to mix patterns.
Check out our favorite looks of the week and let us know if you agree with our picks.
America Ferrera in Pamella Roland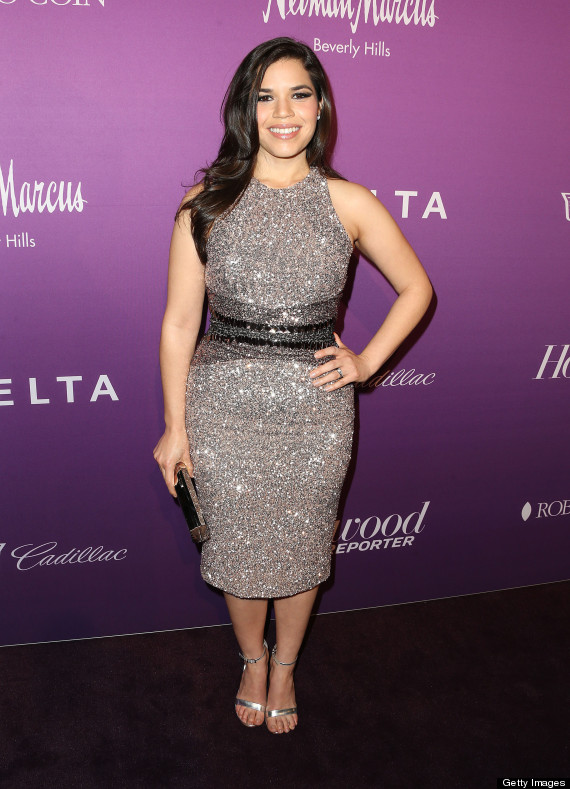 Okay, seriously, what has America Ferrera been doing lately because she is on a sartorial roll. The silhouette of her dress gives her hourglass figure a beautiful shape and her dark hair really pops against her sequined dress.
Julianne Moore in Prabal Gurung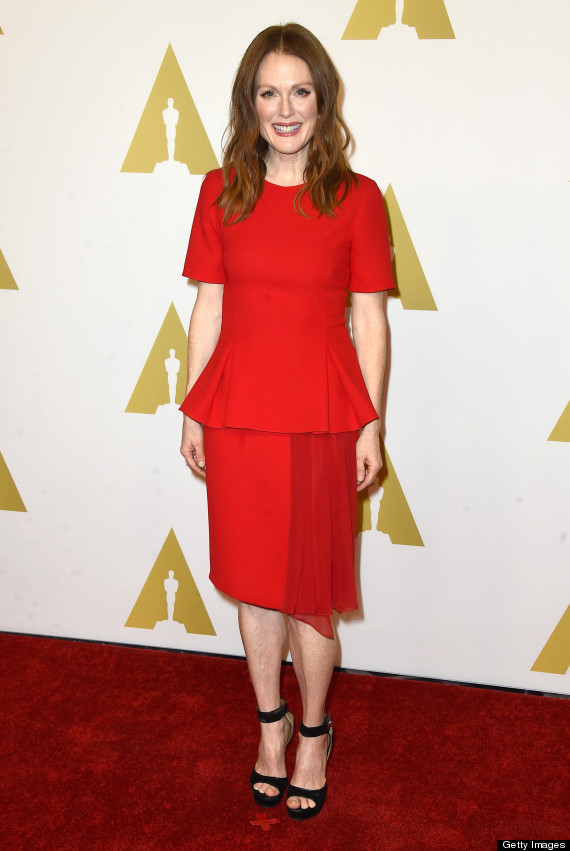 Redheads look ravishing in red and just about everyone looks good in a peplum, so it's a no-brainer that Moore made our best-dressed list this week. It's so nice to see the actress in a bright hue. We hope this becomes a new trend for her.
Julianne Moore in Balenciaga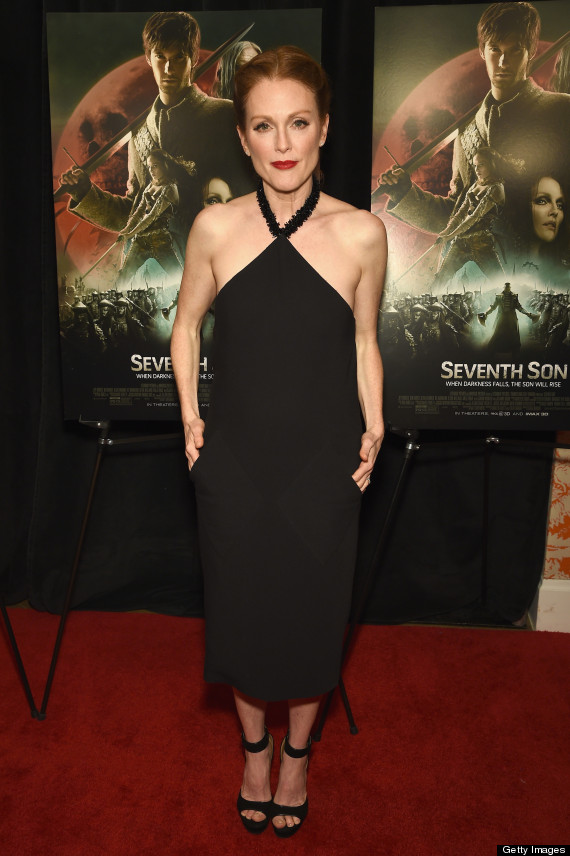 Moore is on fire this week! We love her in color, but this LBD is equally as great. The halter neckline and faint pattern on her dress keeps things interesting, while her bold lipstick makes her stand out from the crowd.
Emma Stone in Michael Kors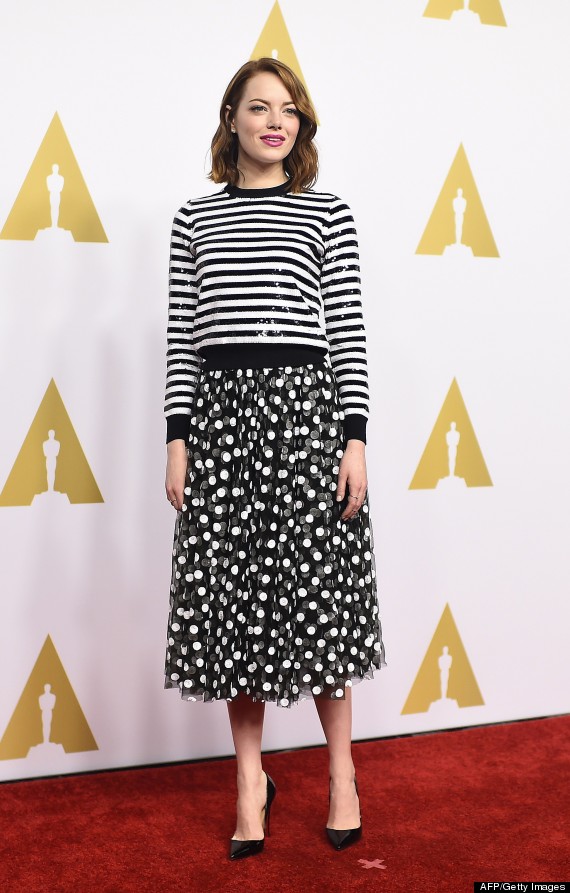 This is how you wear two different patterns at once. Yes, Stone is rocking stripes and polka dots. It's not too much on the eyes because both her top and skirt are in the same, neutral color palette. The actress is giving off a fashion-forward, yet fun vibe.
Jenny Slate in Dolce & Gabbana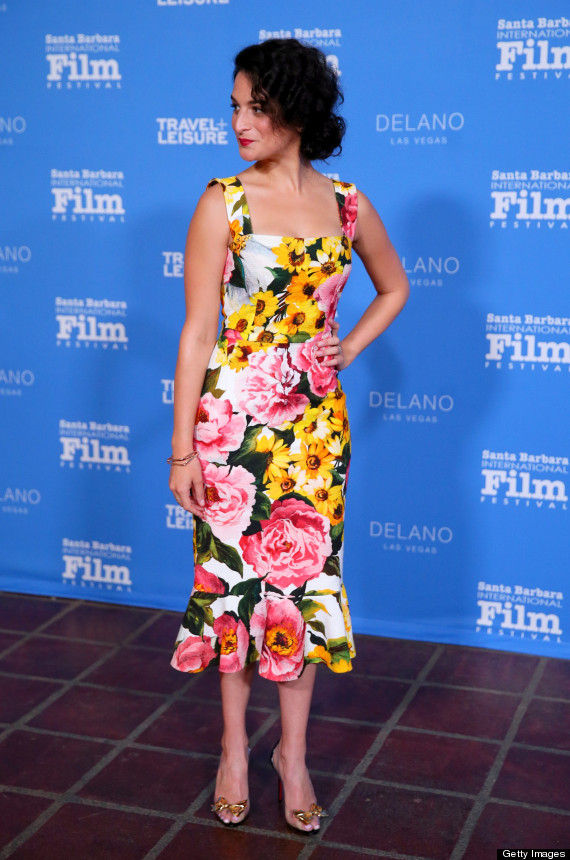 Slate looks so sophisticated in this fit-and-flare dress. Not only does the comedian look like a serious fashion girl in this ensemble, but it still plays to her whimsical personality.
Keri Russell in Victoria Beckham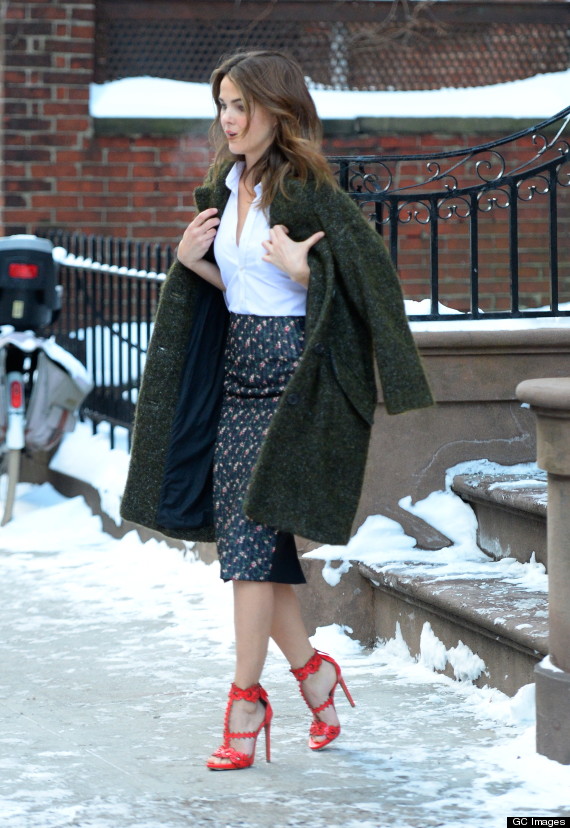 We know, we know, those shoes (and those bare legs) aren't exactly February-friendly, but she looks so good. Her statement shoes and patterned skirt are a great complement to her simple blouse -- and don't even get us started on that oversized winter coat.
BEFORE YOU GO
PHOTO GALLERY
Our Favorite Looks Of 2015