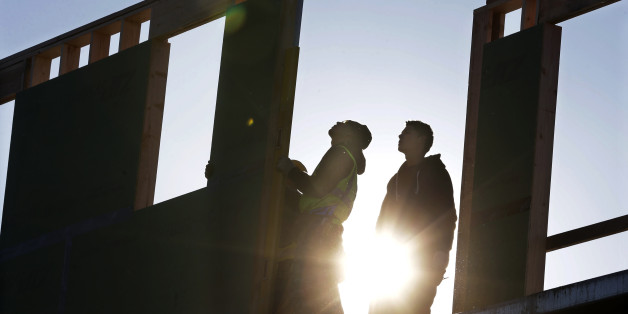 In economics, the past is never dead -- it's always subject to revision. Case in point: The biggest news in the January jobs report happened in December and November.
January's numbers were good: The U.S. economy added 257,000 jobs, and unemployment ticked up an inconsequential 0.1 percent to 5.7 percent, the Bureau of Labor Statistics reported on Friday.
But the BLS's revisions to the previous two months' numbers were even better. In December, the U.S. economy added 329,000 jobs, the BLS said, up from a first-reported 252,000. And the economy added an astonishing 423,000 jobs in November, up from the earlier reported -- and already whopping -- 353,000.
Revisions to previous months are part of every jobs report, essentially because not every business surveyed by the BLS responds on time. As outstanding responses are received, the numbers change. After the initial monthly jobs report, the number is revised twice over the following two months, and then again once a year. That's just how the jobs report works.
What's important this month is how big and positive the revisions in November and December are. Add to that the fact that the BLS revised upward two months of already excellent job growth, and things get even better.
We'd already assumed that the past few months were good months for America's job market. Now they look even better.
In fact, November 2014 now looks like the best month for the private job market since 1997.
It's hard to know if, as 538's Ben Casselman points out, November's blockbuster job growth was just an aberration. But the trend, he notes, is clear: The job market is dramatically more healthy than it was in 2012 and 2013.
For far too long, the job market's improvement has been steady and decent, but not quite good enough. The New York Times' Neil Irwin wrote memorably last March that "the jobs recovery in the United States is astonishingly consistent, astonishingly resilient, and astonishingly underwhelming."
Finally, it seems like that is changing. It didn't happen fast enough, but we're finally getting strong signs that the jobs recovery is shifting gears, and the future of the U.S. jobs market looks a lot brighter.
That's the funny thing about economic data: As the past gets revised, so do our expectations for the future. Let's hope we're not in for a let-down.