Kayla Mueller moved to Turkey in 2012 to help Syrian refugees who had fled the country's brutal civil war.
"Syrians are dying by the thousands, and they're fighting just to talk about the rights we have," Mueller told The Daily Courier, a local paper in her hometown of Prescott, Arizona, in May 2013. "For as long as I live, I will not let this suffering be normal."
On Friday, the Islamic State militant group claimed that an American woman it was holding hostage, whom the group identified as Mueller, had been killed in a Jordanian airstrike on Raqqa, Syria.
The claim could be not be verified, and a White House spokesman said the U.S. had not seen any evidence to corroborate reports of Mueller's death.
U.S. officials acknowledged last year that a 26-year-old American woman was being held by the militants, but didn't release her name out of concerns for the hostage's safety.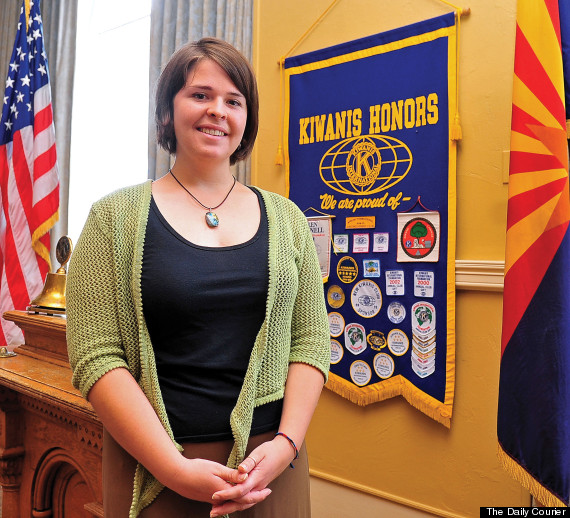 Kayla Mueller is seen in this 2013 photo from The Daily Courier in Prescott, Ariz.
Mueller graduated from Northern Arizona University in Flagstaff in 2009. A dedicated activist, she has previously volunteered for causes such as the conflict in Darfur and local environmental campaigns.
The Arizona Republic reported Friday that Mueller had previously worked in Africa, India, Israel and Palestine, as well as at an HIV/AIDS clinic in Arizona.
In December 2012, Mueller traveled to the Turkish border with Syria to work with aid groups helping Syrian refugees, including the Danish Refugee Council and Support to Life, according to a statement by her family that Sen. John McCain's (R-Ariz.) office released on Friday.
Mueller told The Daily Courier in 2013 that she was drawn to help Syrians after learning more about the country's plight, saying she feels that she "can't do enough."
"Kayla found this work heartbreaking but compelling; she is extremely devoted to the people of Syria," the family's statement said.
Kayla Mueller recorded a YouTube video in solidarity with Syrians in 2011.
Mueller was captured by militants in August 2013, while leaving a Spanish Doctors Without Borders hospital. The family said in Friday's statement that it received a video from her captors providing proof that she was alive. Other reports have suggested that the captors demanded a ransom payment of several million euros for Mueller's release. The U.S. government has a policy of not paying ransoms for captured hostages.
Mueller's family has not spoken publicly about the Islamic State's claim. They were not immediately available for comment Friday afternoon.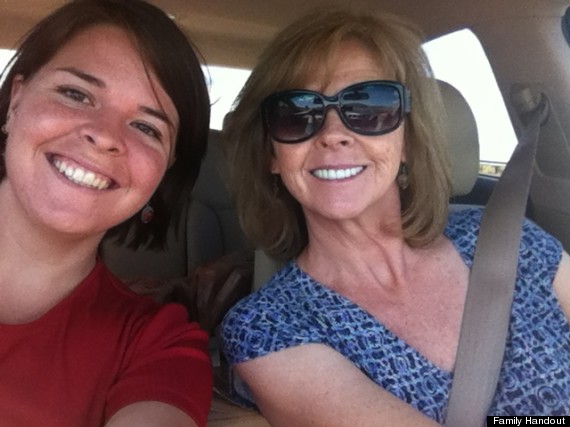 Kayla Mueller, left, and her mother Marsha Mueller.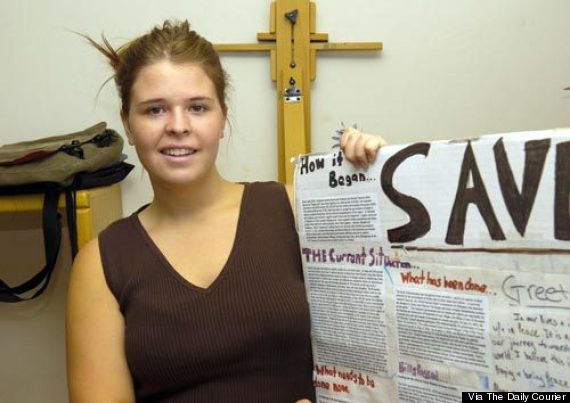 Kayla Mueller in a 2007 photo from The Daily Courier in Prescott, Arizona.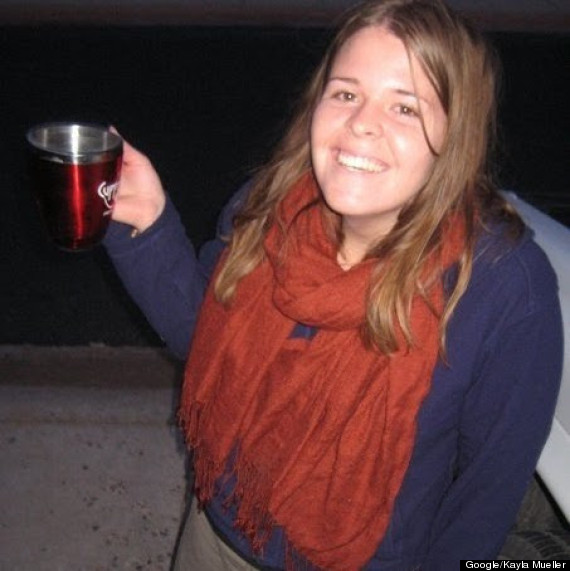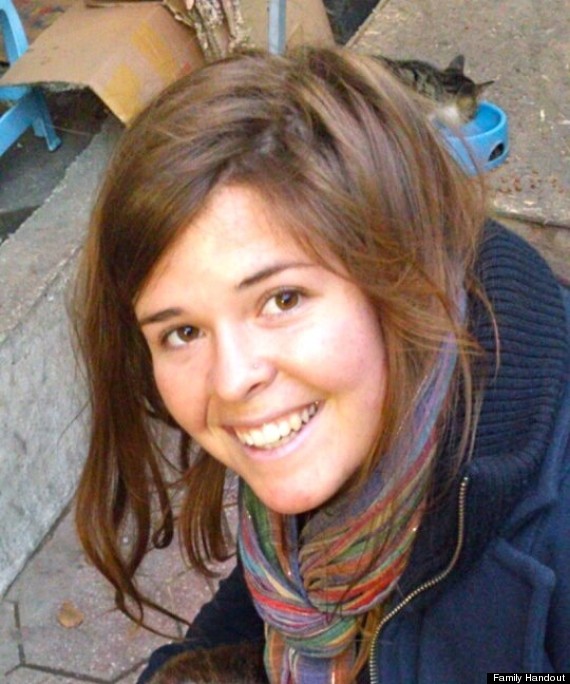 This is a developing story and will be updated.
BEFORE YOU GO
PHOTO GALLERY
Syria War In February