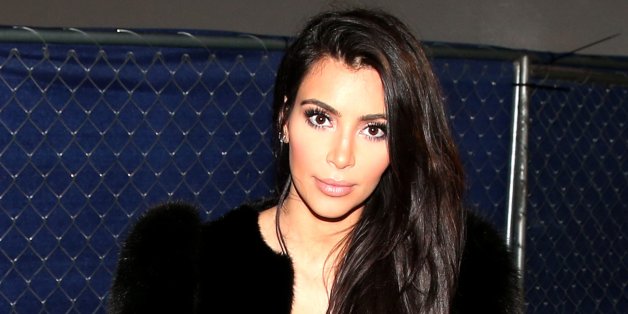 In addition to being very, very naked in multiple photos for Love magazine's Spring/Summer issue, Kim Kardashian was interviewed by model Cara Delevingne (who guest-edited the entire issue), and here's a few things we gleaned from their chat:
1. Kim's father, Robert Kardashian, taught her to drive when she was just 14 years old so she could go to parties with her older sister, Kourtney.
"Kourtney had just turned 16 and he told me: 'You never know if she and her friends are going to get drunk, so you have to go with her and hang out with her, and you always have my permission to drive them home if any of them are drinking.' ... So I became the official driver."
2. She's tired of people who can't get over the fact she made a sex tape with her one-time boyfriend.
"Maybe that's how some people heard about me but I didn't launch my career off of that. That was 12 years ago, no 13 years ago now, so I just try to move on and put it in the past because I think that everyone in life does things they're not proud of but you can't sit and dwell on them forever."
3. She's also tired of people who don't think she does anything.
"We've had more episodes than 'I Love Lucy!' And I'm proud that we give so many people jobs. Like, our lighting guy handing me a key chain last season and said, 'I just want to thank you -- I've worked for you guys for eight seasons and you helped me buy a house.' So I get a little bit frustrated at people not understanding. Like when they ask, 'What do you do?' I mean, what an uneducated question! And I just want to help change the perception that being on a reality show is such a negative thing."
4. Kanye West helped her get over her glitter obsession and ensured North would never develop one.
"I was obsessed with glitter, rhinestone heels and the kind of clothes that I now laugh at, and he threw them all out. I said, 'Well I'm going to save them for my daughter one day.' And he said, 'Well if it's going to our daughter, she never going to wear those!'"
5. She's totally cool with nudity (not that we didn't know that already).
"Even better I like nudity," she said when Delevingne mentions that Love editor and chief Katie Grand often uses models with no clothing at all in her photo spreads. "Kanye always says, 'Dress sexier.' He's always encouraging."
For more with Kim Kardashian, pick up a copy of Love, on newsstands now.
BEFORE YOU GO
PHOTO GALLERY
Kim Kardashian's Hottest Moments