Napping on the go never looked so basic-yet-good.
We've seen nap boxes, nap pods and nap capsules, all of which make it easier to sleep during your travels. But never have we seen a napping device you can wear aboard every last flight, cruise and car ride quite like this one.
The Sleeper Scarf may look like your typical too-trendy infinity scarf. But it actually doubles as an inflatable neck pillow -- so if you're feeling tired, just blow it up and go. With a personal nap platform hanging around your neck, it will be practically impossible not to drift into beauty sleep.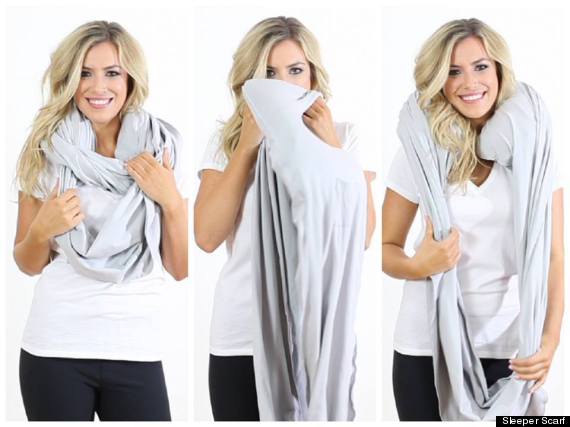 The Sleeper Scarf comes in a slate of tones, from hot pink to jet black. You can wear it deflated (so it looks like a regular scarf) or inflate it with "only a few breaths" if you're ready for a nap. To deflate it again, just press a button on its side.
Sweet (basic) dreams!
BEFORE YOU GO
PHOTO GALLERY
Relaxing Places To Put Your Mind At Ease