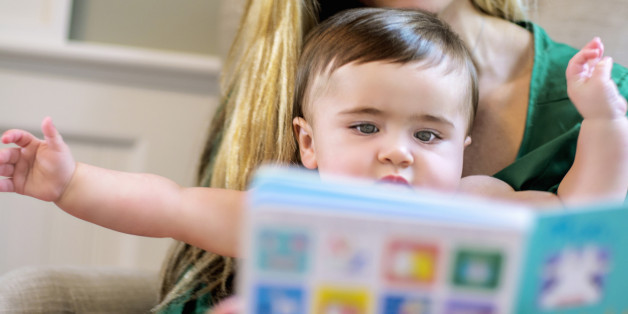 With their lilting rhythms and catchy rhymes, nursery rhymes have delighted successive generations of children since the first publication of Mother Goose in the 1700s -- though the original meanings, some of them political, have been lost. (Who knew that "Ring Around a Rosy" referred to the Great Plague of 1665?) The names used very much reflected the small stockpot of those in current use -- so a preponderance of Marys, Jacks, Georgies, Peters, Toms and Tommys, Billys and Willies -- but there were a few more original names, and here are a dozen of the best.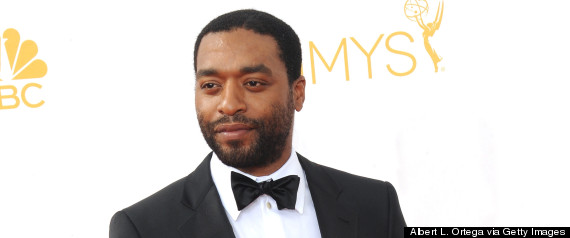 Chiwetel Ejiofor played Solomon Northup in "12 Years A Slave."
Solomon Grundy,
Born on Monday.
Solomon is an Old Testament name long associated with wisdom and peace, which stemmed from the Hebrew word shalom. It's long been neglected because of a somewhat solemn image, but that's changing, with Solomon now at Number 424 and at 272 on Nameberry. One negative: a DC Comics zombie supervillain is also Solomon Grundy.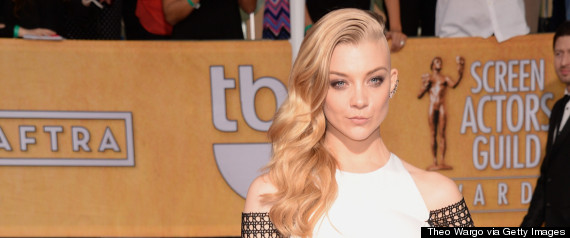 Natalie Dormer plays Margaery Tyrell on "Game of Thrones."
See saw Margery Daw
Jacky shall have a new master.
With so many Mar- names heating up, such as Margot and Marlowe and Marley and Marnie, there might be a chance of this early Scottish favorite (a Top 300 name in the early 1920s) returning. But its alternate spelling, Marjorie, has always been the preferred version, once in the Top 25. The "Game of Thrones" character is Margaery.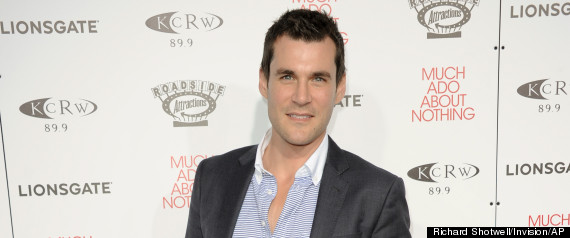 Sean Maher plays Simon Tam on "Firefly."
Simple Simon met a pieman going to the fair:
Said Simple Simon to the pieman "Let me taste your ware."
Despite this nursery rhyme association, Simon is an appealing biblical choice -- accessible but not overused, familiar via numerous literary and pop culture characters from Uncle Tom's Cabin to "Firefly." Simon currently ranks at Number 256 in the US, 34 in Germany, and 84 on Nameberry.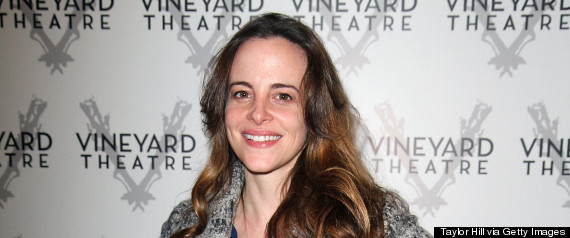 Maria Dizzia plays Polly Harper on "Orange is the New Black."
Polly put the kettle on,
Polly out the kettle on,
We'll all have tea.
Peppy Polly is definitely due for a comeback, newly visible on the show "Orange is the New Black" as lead character Piper Chapman's bff from college, mother of a baby named Finn. And though poor Polly has been off the Social Security list since 1977, she has enough fans on Nameberry to bring her to Number 457.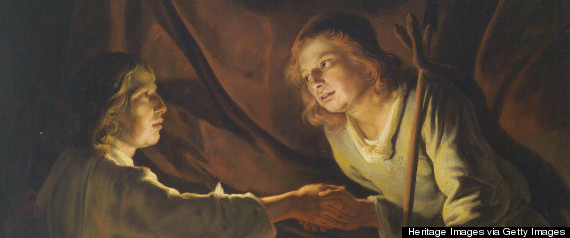 Jacob and Esau
I saw Esau, sitting on a see-saw
I saw Esau, he saw me.
Though his biblical twin Jacob has been astronomically popular for decades, Esau hasn't even crept onto the pop charts since 1902! But with its Old Testament cred, we see no reason why it couldn't follow the path of other names like Ethan, Eli and Elijah.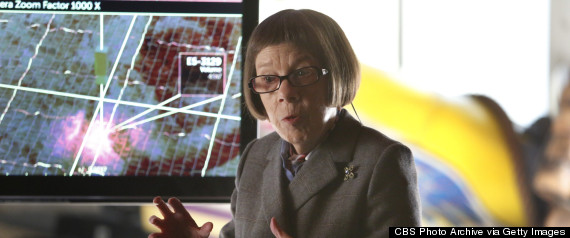 Linda Hunt as Hetty Lange on "NCIS"
Hettie Hutton,
Here's a button,
Sew it on your dress
Hettie is a vintage nickname for Henrietta, Hester or Mehetabel heard much less often than sister-name Hattie, which was used by Tori Spelling. Hetty was seen most recently on the Linda Hunt character Hetty Lange, on "NCIS," but we fear Hettie may have to wait for the return of Henrietta, Hester or Mehetabel.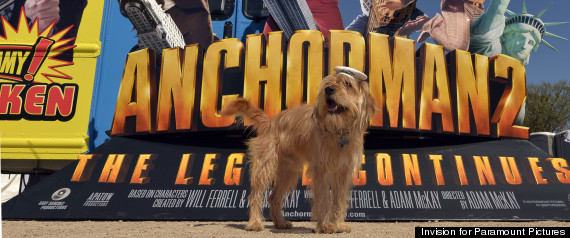 Ron Burgundy's dog was named Baxter.
Baxter had a billy-goat
Wall-eyed and double jointed.
This is one of the more unusual names to find in a nursery rhyme -- it's an occupational name meaning baker. Baxter actually was on the popularity list from at least 1880 into the 1920s, and its middle X puts it in line for a possible comeback. A little Bax, anyone? (Just forget the fact that Baxter was the name of Ron Burgundy's dog in "Anchorman.")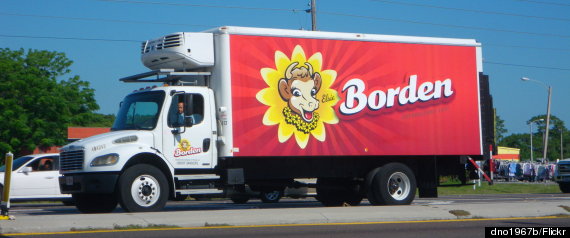 Elsie the Borden cow
Elsie Marley's grown so fine
She won't get up to feed the swine.
The recent surge of love for Elsie has been a big surprise in the baby name world: after being at the bottom of the barrel for more than three decades, this saucy diminutive of Elizabeth is now ranked at Number 365 in the US, 71 in England and 114 on Nameberry, the association with the Borden cow all but forgotten.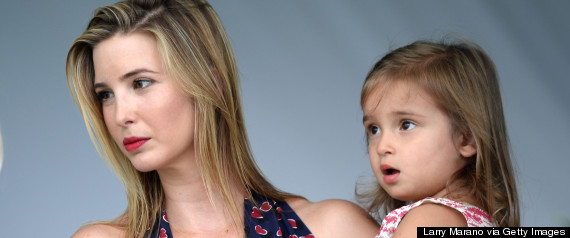 Ivanka Trump named her daughter Arabella.
Little Arabella Miller
Found a furry caterpillar.
One of the loveliest and most elegant and sophisticated of the 'bella' names, Arabella is beginning to give popular cousin Isabella a run for her money. After only entering the US list in 2005, she has now reached Number 210, and is 46 on Nameberry. Arabella was chosen by Ivanka Trump for her daughter.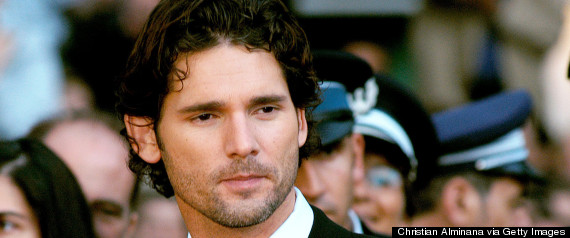 Eric Bana played Hector in "Troy."
Hector Protector was dressed all in green;
Hector Protector was sent to the Queen
The name of the Trojan hero of Homer's Iliad has moved from being a primarily Latino favorite into the mainstream, now at Number 277 in the US, and 36 in Spain. Hector is a name that has never not been in the American Top 1000. Maurice Sendak did his own interpretation of Hector Protector in an eponymous children's book.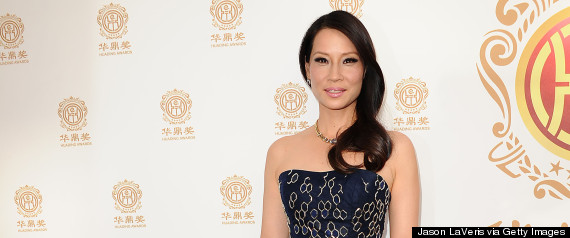 Actress Lucy Liu
Lucy Locket lost her pocket,
Kitty Fisher found it.
In English-speaking use since medieval times, Lucy is a light-filled, enduring classic -- everyone loves Lucy. She's been featured in countless books and TV shows and comics and has been chosen by a number of celebs. Lucy ranks high on Nameberry -- now at Number 14 -- and is 66 across the country, in fifth place in Scotland.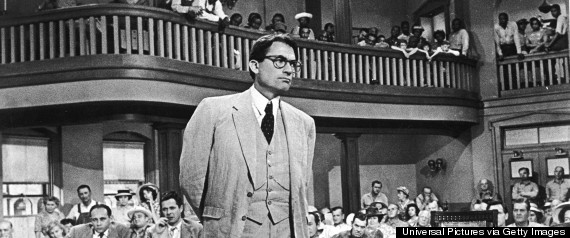 Actor Gregory Peck
Gregory Griggs
Had forty-seven different wigs.
Partly under the influence of Gregory Peck, this name was in the Top 30 for many years in the 1950s and 1960s. ut there are still many baby Gregs entering the world -- there were almost 1200 born in the last year counted.
Like Us On Facebook |

Follow Us On Twitter |

Contact HuffPost Parents
BEFORE YOU GO
PHOTO GALLERY
Literary Baby Names