If you don't know who Big Dipper is, you've been missing out.
The Chicago-born, Brooklyn-based queer rapper has a uniquely raw and unapologetic aesthetic that has earned him a substantial following over the years. Now, the body-positive musician is back with a new video for "DA MONEY," the lead single off Dipper's EP "FREE MONEY."
"DA MONEY," edited by Gabe Gonzalez, is a hard-hitting ballroom track featuring Monica Beverly Hillz of "RuPaul's Drag Race" fame and Mister Wallace of Banjee Report. Dipper also recently got his own channel on World of Wonder's WOWPresents.
We chatted with Big Dipper about the video last week, as well as his philosophy as an artist and what we can expect from him in the future.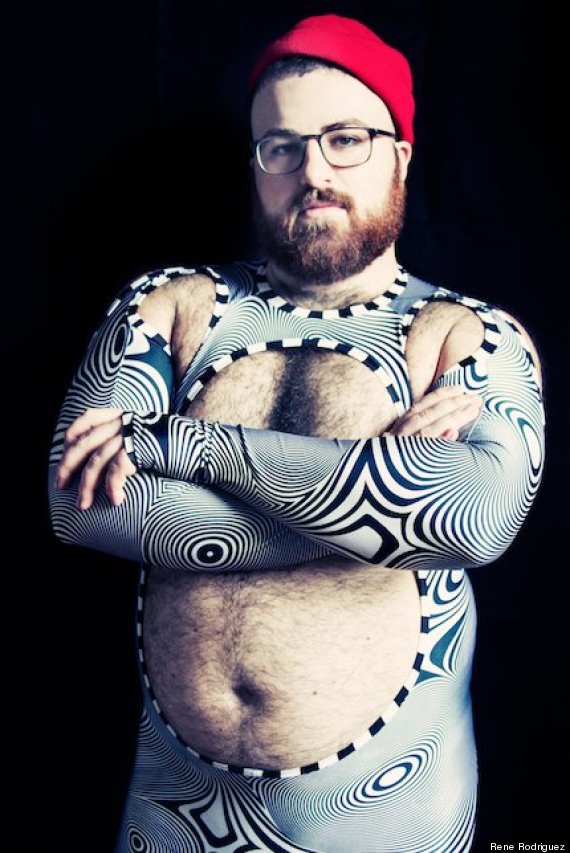 The Huffington Post: What was your concept for your EP "FREE MONEY" and this new video?
Big Dipper: "DA MONEY" was the first song we wrote for the EP and it came about really organically. I met Lemz, the producer, in San Francisco on a gig and I recorded some vocals for him. A few months later, totally unannounced, "DA MONEY" was in my inbox and I gagged. It was so good. Basically, I got really excited and organized a video shoot a week later in Chicago. We had access to a green screen, I made up some cute choreography and got all of my friends to learn it. My friend Tiger Lily was also able to hook me up with cheerleader costumes, so we made it like a sports, club, dance, stripper, money-themed video with really dope animations by Patrick Burnell. Sometimes the craziest ideas come out of limited time and resources.
So then I was left with a great song and a ton of video footage... but I didn't know what to do with it -- how to put it out. "DA MONEY" was so different from all of my other music -- it's all about creating a vibe and relying on repeated vocals. It's a club track without verses, just hooks and beats. That was exciting to me because I had never worked with producers to make music like that. I wanted to find a way to be involved in club/dance music, even tho I don't produce or create beats myself. So Lemz and I decided to shape an EP that was all club tracks with a handful of producers providing guidance and production... and that's how "FREE MONEY" came about.
I know the project is a total departure for me because it isn't lyric or verse-heavy, and it's not really that funny... I know a lot of my other music has punchlines and word play, and "FREE MONEY" is much more straightforward than anything else I've worked on. But that's why I love it! I'm an independent artist and I don't have to answer to anyone, so I love that I get to experiment and play with different music styles.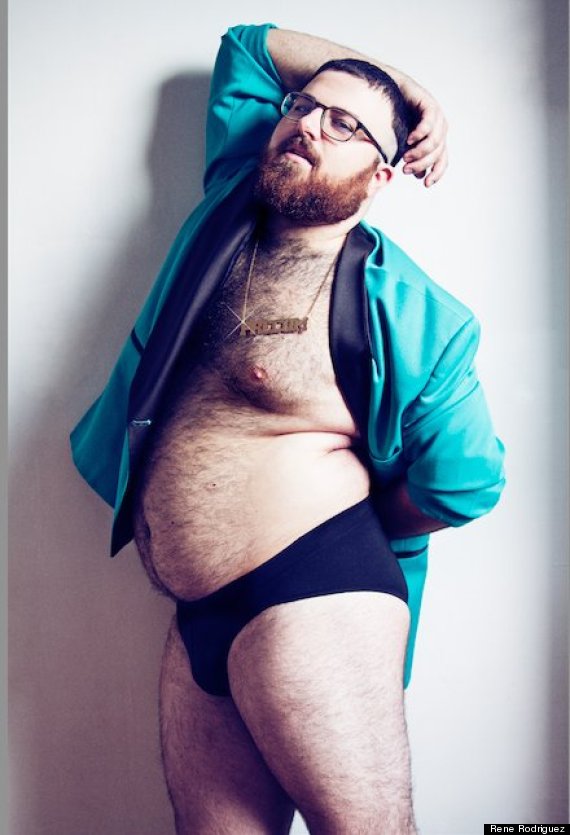 Who is Big Dipper as an artist?
I'm an entertainer. I like to put on a show. Ideally I can do my show for you live but, if not, I want my lyrics, my vocals, my songs and my music videos to really entertain you. I'm big and loud and ballsy and expressive. As a lyricist I like wordplay but mostly I like how things sound back to back, flow, rhythm, syllables. I'm evolving with the kind of music that inspires me -- that's ever-changing -- but if I had a mission statement it would be to "never be boring" [laughs].
I think when I first started there was more of a goal to be gay, sexual, shocking and funny, because I never really saw anything like myself in the hip hop world. Now my goal is to make people happy, challenge myself, have fun, make good music and put on a show.
If people hear/see a message of being a gay rapper or a gay presence in hip hop, that's great. If people hear/see a message about being big body-positive, about embracing beauty and sexuality in a big, thick hairy body with a big belly, that's great too.
I'm just grateful that people are listening and watching.
What does the future hold for Big Dipper?
2015 is going to be really cute. I'm going to put out two more music projects, a rap collaboration with Byrell the Great and then a pop music project that I will actually sell on iTunes! Also, at least three more videos before the summer.
I'll also be out on the road playing more shows this year. I have plans to be in the Northwest for Pride this summer, the West Coast in the spring, Austin for SXSW and then some European prospects for the late summer. Also, my web show with World of Wonder on WOWPresents will continue and I'll keep putting dumb shit on Instagram.
I'm gonna eat more vegetables, but never turn my back on donuts and bacon, and hopefully start lifting weights so I can carry my oversized luggage easier when I travel.
Want to see more from Big Dipper? Head here.