Humans express their faith in a multitude of ways. These photos capture the incredible diversity within faith practices that happen in our world in the span of just one week.
February 3: Colombo, Sri Lanka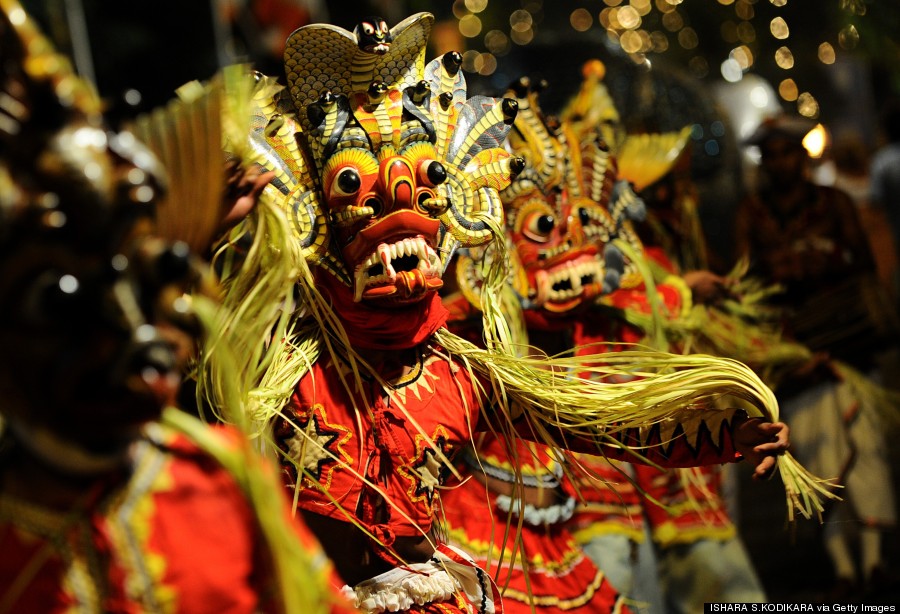 Sri Lankan traditional dancers perform in front of the Gangarama Temple during the Navam Perahera festival in Colombo on February 3, 2015. Monks, drummers, dancers and some 50 trained elephants, mostly from entral part of the island, thronged into Colombo from various regions of Sri Lanka to participate in the city's biggest two day annual Buddhist procession starting February 2.
February 3: Kuala Lumpur, Malaysia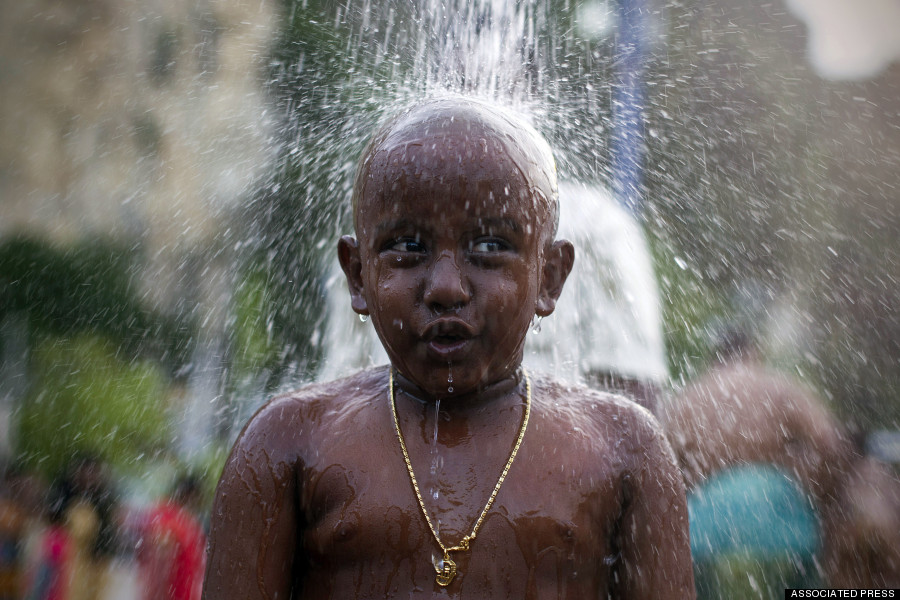 A Hindu devotee gets showered as part of a cleaning ritual before his pilgrimage during the Thaipusam festival in Kuala Lumpur, Malaysia, Tuesday, Feb. 3, 2015. Thaipusam, which is celebrated in honor of Hindu god Lord Murugan, is an annual procession by Hindu devotees seeking blessings, fulfilling vows and offering thanks.
February 4: Buenos Aires, Argentina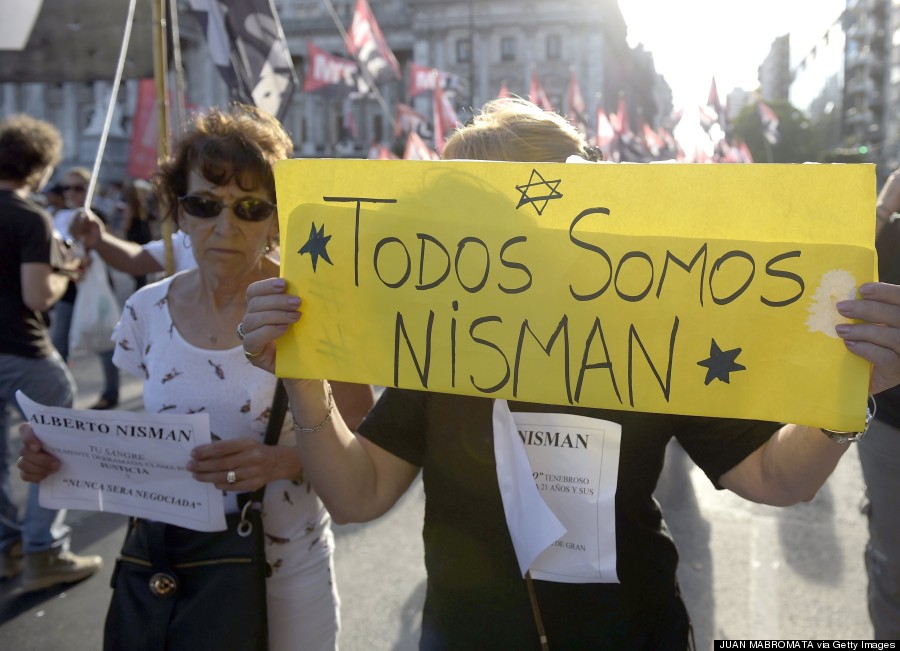 A woman marches holding a placard that reads "We are all Nisman" during a demonstration against the death of Argentine prosecutor Alberto Nisman and the bombing of the AMIA. The 51-year-old special prosecutor was found dead at his home January 18, a day before he was to go before a congressional committee to make a bombshell accusation: that Kirchner shielded Iranian officials implicated in the 1994 bombing of a Jewish charities office, known as AMIA.
February 5: Washington, D.C., United States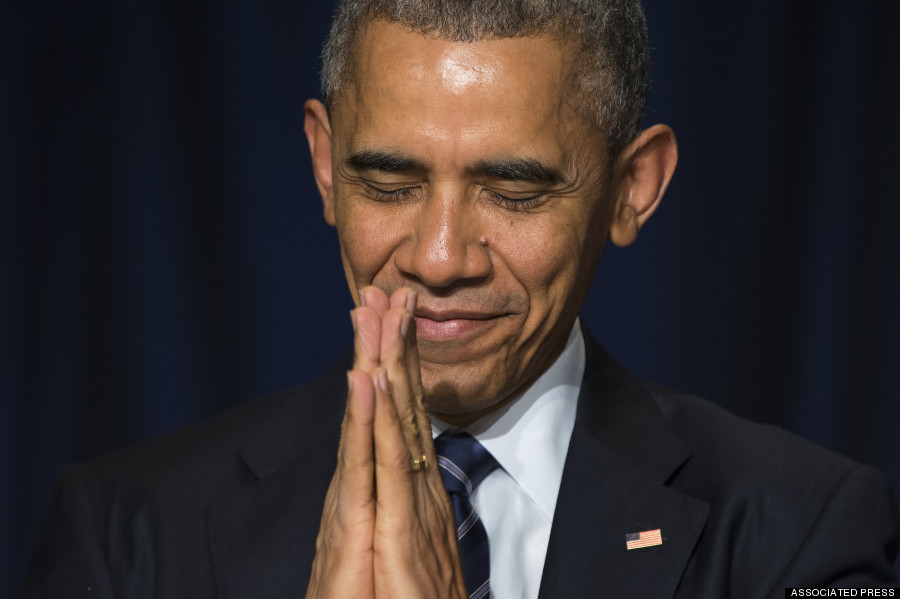 President Barack Obama bows his head towards the Dalai Lama as he was recognized during the National Prayer Breakfast in Washington, Thursday, Feb. 5, 2015. The annual event brings together U.S. and international leaders from different parties and religions for an hour devoted to faith.
February 6: Seoul, South Korea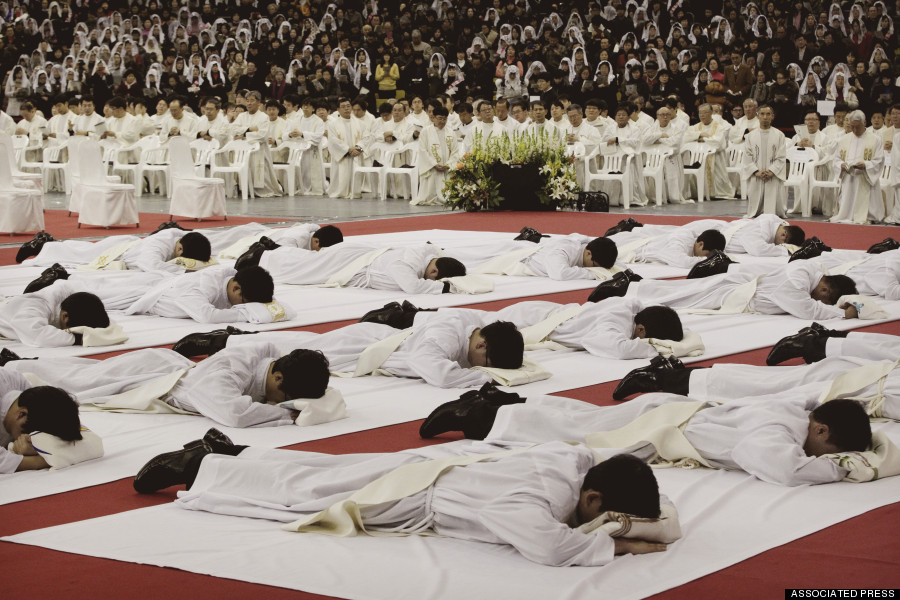 New priests lie on the floor during their priestly ordination ceremony at a gymnasium in Seoul, South Korea Friday, Feb. 6, 2015. There are about 5.44 million Catholics in South Korea with a population of 49 million according to the government statistics in 2014.
February 6: San Francisco, United States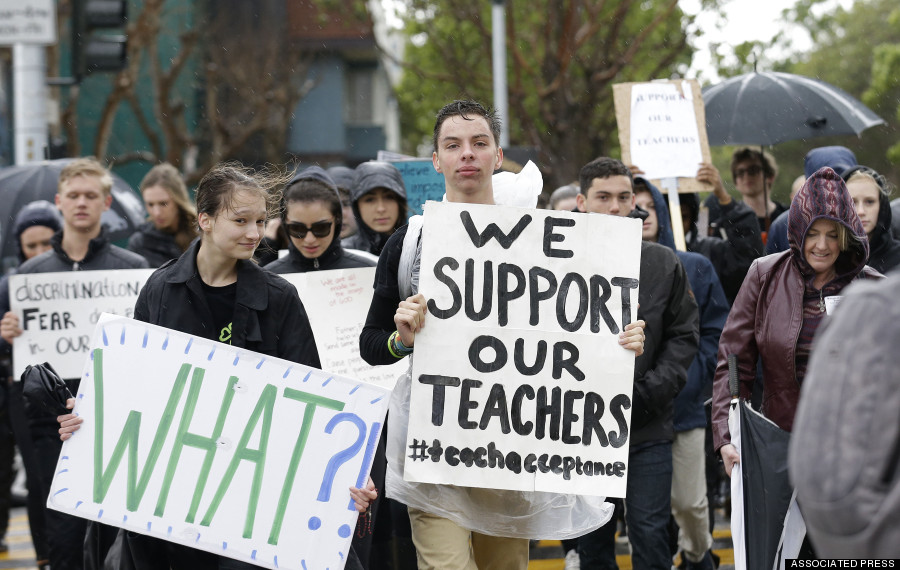 Students and supporters carry signs as they walk toward Sacred Heart Cathedral Preparatory after a vigil outside of St. Mary's Cathedral in San Francisco, Friday, Feb. 6, 2015. The Roman Catholic archbishop of San Francisco is getting pushback from some parents, students and teachers at parochial schools after unveiling faculty handbook language calling on teachers to lead their public and professional lives consistently with church teachings on homosexuality, same-sex marriage, abortion, birth control and other behaviors he describes as evil.
February 6: Shingu, Japan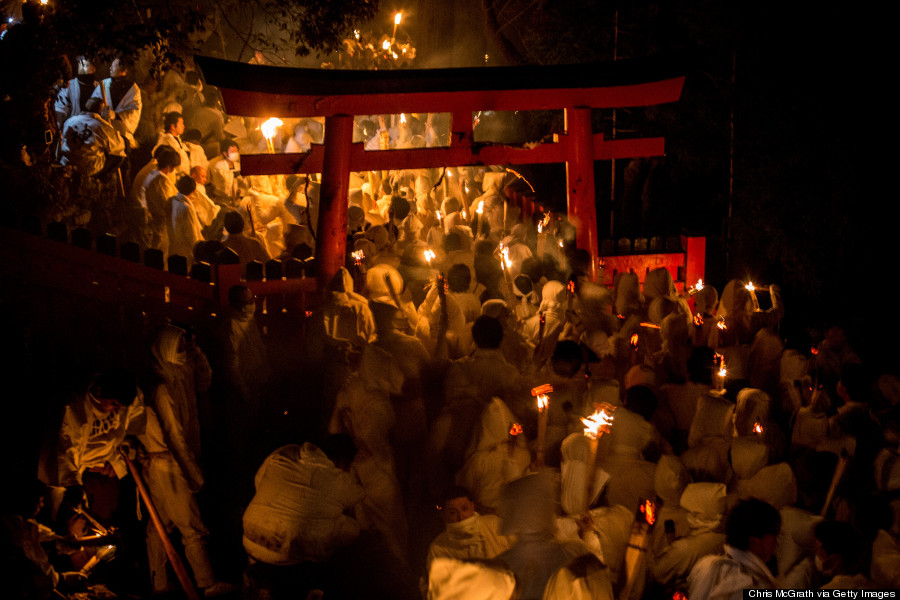 Men (Noboriko) run down shrine steps carrying flaming torches during the Oto Fire Festival at the Kumano Hayatama Taisha Shrine on February 6, 2015 in Shingu, Japan. The male-only festival celebrates the close of winter and sees nearly 2000 men run down the 538 steep stone steps from the mountain shrine. The day begins at dusk with Noboriko preparing themselves by bathing in saltwater during a purifying ceremony on a beach in Ojigahama, throughout the day white colored foods are eaten and sweet white sake is enjoyed, before participants get dressed in the all-white traditional clothes specially worn for the ceremony. The outfit consists of all white underclothing, tights and a rope tied seven times around the waist.
February 6: Srinagar, Kashmir, India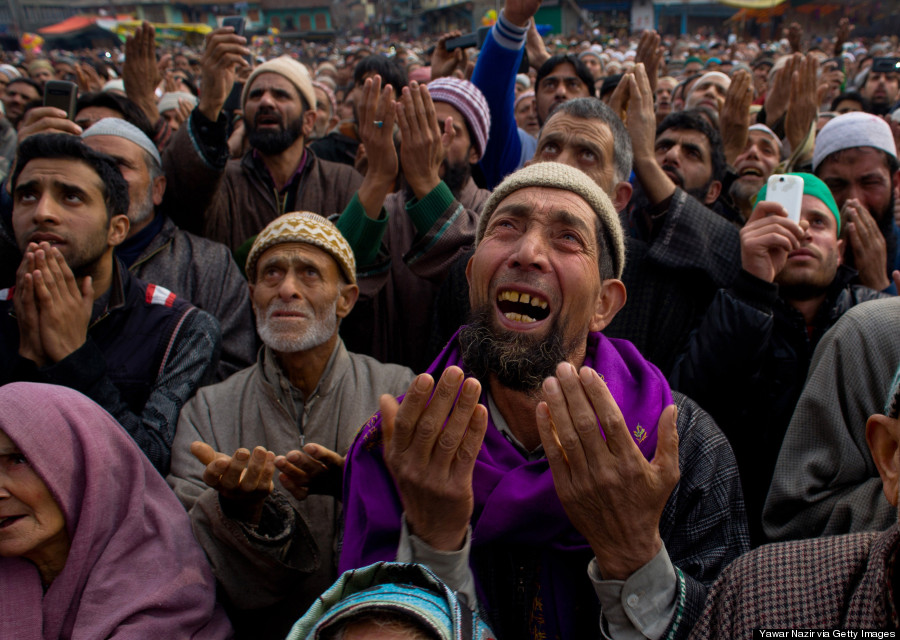 Kashmiri Muslim devotees look towards a cleric displaying the holy relic outside the Dastgeer Sahib shrine on the Friday following the annual Urs on February 06, 2015 in Srinagar, the summer capital of Indian Administered Kashmir, India. Thousands of Kashmiri Sufi Muslims gathered on Sunday at the shrine of 11th century Sufi preacher Sheikh Abdul Qadir Jeelani, also known as Shah-e-Baghdad (King of Baghdad). The shrine is named Dastegeer Sahib after the reverential title of Jeelani, who although never visited Kashmir is held in great reverence by Kashmiris for his spiritual teachings. The shrine was rebuilt recently after a fire completely gutted it in 2012.
BEFORE YOU GO
PHOTO GALLERY
Religious Calendar 2015