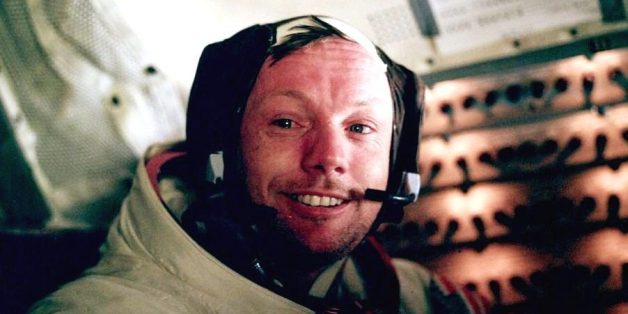 It turns out Neil Armstrong had a secret stash of moon mementos.
Space historians this week announced the unexpected discovery of several items Neil Armstrong brought back to Earth following the historic Apollo 11 mission, during which he took the first step on the moon.
The astronaut's widow reportedly found the artifacts in a closet after her husband's death in 2012.
"I received an email from Carol Armstrong that she had located in one of Neil's closets a white cloth bag filled with assorted small items that looked like they may have come from a spacecraft," Dr. Allan Needell, a curator in the space history department at the Smithsonian National Air & Space Museum in Washington D.C., wrote in a blog posted Feb. 6 on the museum's website. "Needless to say, for a curator of a collection of space artifacts, it is hard to imagine anything more exciting."
(Story continues below.)
Detailed analysis Armstrong's stowage bag by the amazing @apollolunarsj team: http://t.co/P4CIy03HhG pic.twitter.com/tDwkpb4eoG

— NASA History Office (@NASAhistory) February 6, 2015
Astronauts refer to the bag as a McDivitt Purse -- it was used for temporary storage by lunar module crews. The experts behind NASA's Apollo Lunar Surface Journal (ALSJ) website confirmed "with almost complete certainty" that the items found in the bag were used on Apollo 11, writing that the artifacts are "of priceless historic value."
Among the items found in the bag were a waist tether, power cables, and the historic camera that was mounted in a lunar module window, which recorded Armstrong taking his "one small step" on the moon's surface on July 20, 1969 (scroll down for photos).
"As far as we know, Neil has never discussed the existence of these items and no one else has seen them in the 45 years since he returned from the Moon," Needell wrote on the museum blog.
The purse and its contents are on loan to the museum.
PHOTO GALLERY
Neil Armstrong's Apollo 11 Bag
BEFORE YOU GO
PHOTO GALLERY
Early Space Missions And The Astronauts Who Led Them