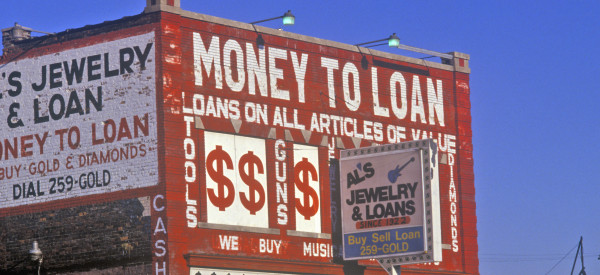 TOP STORIES
To get The Morning Email, HuffPost's daily roundup of the news, in your inbox, sign up here.
AGENCY TO OVERSEE SHORT-TERM LOANS "In the world of consumer finance, they are chameleons: payday lenders that alter their practices and shift their products ever so slightly to work around state laws aimed at stamping out short-term loans that can come with interest rates exceeding 300 percent. Such maneuvers by the roughly $46 billion payday loan industry, state regulators say, have frustrated their efforts to protect consumers. Now, for the first time, a federal regulator is entering the fray, drafting regulations that could sharply reduce the number of unaffordable loans that lenders can make. The Consumer Financial Protection Bureau, created after the 2008 financial crisis, will soon release the first draft of federal regulations to govern a wide range of short-term loans." [NYT]

OBAMA AND MERKEL MEET TO DISCUSS ARMING OF UKRAINE Germany's Chancellor Angela Merkel is opposed to the U.S. plan to arm Ukraine in its ongoing fight against Russian-backed rebels. [WSJ]
HSBC HID TRANSACTIONS FOR ACCOUNTS TOTALING OVER $100 BILLION "HSBC's Swiss banking arm helped wealthy customers dodge taxes and conceal millions of dollars of assets, doling out bundles of untraceable cash and advising clients on how to circumvent domestic tax authorities, according to a huge cache of leaked secret bank account files." [The Guardian]
HACKERS CAN GET INTO YOUR CAR THROUGH ITS WIRELESS SYSTEM They could potentially take control of your vehicle or steal personal information. [NYT]
AT LEAST 15 DEAD IN BAGHDAD SUICIDE BOMBING The attack in Adan Square injured dozens more Monday morning. [AP]
HOODED GUNMEN FIRE ON FRENCH POLICE IN MARSEILLES "Hooded gunmen armed with Kalashnikov rifles fired on police in the French city of Marseille, where Prime Minister Manuel Valls was paying a visit on Monday, a police source said. Elite police troops were being sent to the scene in the northern suburbs of the Mediterranean port city, the source said by telephone." [Reuters]
TRAIL TO THE CHIEF: PLAYING THE PAC NAME GAME "Maybe there's too much money in politics, or maybe the regulations require careful study in order to maximize the fundraising potential, but for some reason, every time you hear a political action committee's name you wonder if it's something they created by taking a particularly patriotic set of magnetic poetry chits and throwing them at the refrigerator … Our 2016-ers are no different: they need cash, they need it now, and their PAC branding efforts are as miserly as ever. Enjoy our rankings of the silliest of the lot, and this year, as you ponder your own campaign contributions, consider maybe just donating a thesaurus." [HuffPost]
WHAT'S BREWING
GRAMMYS: KANYE'S STILL MAD, SAM SMITH HAS GOLDEN NIGHT Kanye West wasn't really happy about Beck beating out Beyonce for album of the year. Sam Smith thanked his ex for inspiring the album that led to his winning four Grammys. And Rihanna won the award for most absurdly large dress. Here's a full list of the winners. [HuffPost]
COMCAST, TIME WARNER DEAL UNCERTAIN The behemoth of a merger has begun to look less and less certain in light of Washington's anti-trust scrutiny. [NYT]
NETFLIX IS MAYBE MAKING A LIVE-ACTION 'LEGEND OF ZELDA' SERIES Get excited. [HuffPost]
MEET MARVEL'S ALL-WOMEN AVENGERS TEAM Girl power. [HuffPost]
BLACKBERRY HQ, AFTER THE FALL "It's a little after 5:30 p.m. on a Wednesday night, and I'm sitting in a freezing rental car outside the BlackBerry headquarters in Waterloo, Ontario, looking for signs of life. Five years and several billion dollars ago, these buildings would have been full, and the windows would have been dotted with busy silhouettes. But today, it's a ghost town. The lights are on inside the main entryway, but there's no foot traffic at the turnstiles, no workers visible in the first-floor hallways, no smokers huddling by the side exit." [Fusion]
ROSIE O'DONNELL: MY DOCTOR TOLD ME TO LEAVE 'THE VIEW' The stress was affecting her health, according to O'Donnell, who suffered a heart attack in 2012. [People]
SMILING IS HEALTHY FOR YOU So turn that frown upside down. [HuffPost]
ON THE BLOG
ARIANNA HUFFINGTON: COVERING WHAT'S WORKING "There's an old saying in the news business, one that's guided editorial thinking for decades: 'If it bleeds, it leads.' That is, stories of violence, tragedy, dysfunction and corruption get top billing -- at the top of the hour, at the top of the computer or phone screen or above the newspaper fold -- driven by the assumption that these are the stories the public will be most drawn to watch or read. This ethos is wrong, both factually and ethically. And it's lousy journalism. As journalists, our job is to give our audience an accurate picture -- and that means the full picture -- of what's going on in the world." [HuffPost]
BEFORE YOU GO
~ Everything you need to know about last night's BAFTAs.
~ Twenty of your favorite stars at age twenty.
~ Why parents jump on the baby name bandwagon.
~ Activists took to Twitter to mock Al Sharpton after the Washington Post posted an extensive profile of the civil rights activist and MSNBC host over the weekend.
~ UAB's football program may rise from the dead.
~ Kanye debuted the Adidas kicks he designed.
~ The mystery around Harper Lee and her long-lost sequel to "To Kill a Mockingbird" is only deepening.
~ Owls dancing.
~ All the best TV kisses.
~ Zac Efron and Seth Rogen are teaming up again for "Neighbors 2."
~ And Pharrell was not happy about T-Swift's Grammy dance moves.
Send tips/quips/quotes/stories/photos/events/scoops to Lauren Weber at lauren.weber@huffingtonpost.com. Follow us on Twitter @LaurenWeberHP. And like what you're reading? Sign up here to get The Morning Email delivered to you.