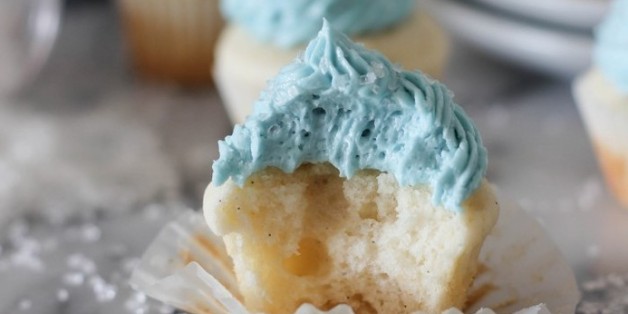 There's a pretty steep price difference between vanilla extract (especially if you make your own) and a whole vanilla bean -- pod and all. An ounce of extract costs roughly 80 cents where a bean is closer to to three dollars. In many cases where vanilla is called for, opting for the less expensive of the two is a wise choice. Vanilla beans would be almost wasted on chocolate chip cookies. And pancakes don't really deserve them. But in a batch of homemade ice cream real vanilla beans can make a world of difference.
Some recipes just yearn for the subtle flavors that only a vanilla bean can offer -- and the pretty black specks that let people know this is something extra special. Those are the recipes we've gathered here for you below. From homemade donut glazes to panna cottas to French madeleines, here are 25 times vanilla bean was worth the splurge.
PHOTO GALLERY
Vanilla Bean Recipes
Want to read more from HuffPost Taste? Follow us on Twitter, Facebook, Pinterest and Tumblr.
BEFORE YOU GO
PHOTO GALLERY
100 Chocolate Recipes