This is one story from HuffPost Fifty's new series "This Will Be Our Year: 15 Women Over 50 Shaking Things Up In 2015." We'll be following 15 remarkable ladies throughout the year as they make a radical change in their lives, whether it's embarking on a 500-mile hike, starting a new career or attempting to find love on the Internet. Follow each woman's story here.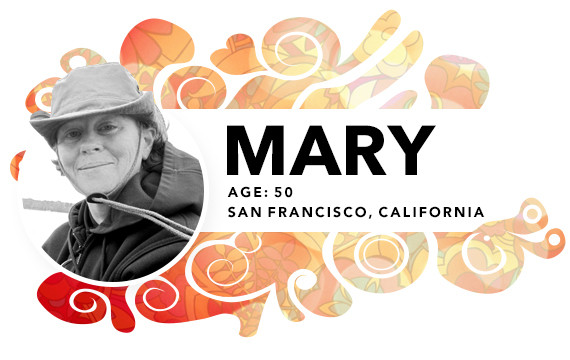 Mary Skinner, almost 50, became a parent for the first time and will graduate law school this year.
"I just became a parent! My partner of 16 years just gave birth to our son on Jan. 31! There are lots of changes in store for me this year -- in addition to that rather big one! About five years ago, I was a corporate manager and pretty much hated it. I also had just had a hysterectomy and a friend died suddenly. It just hit me all at once, and I decided to do something about changing things. I got into law school. I will graduate in May and take the bar exam in July. I want to be an immigration attorney. From working part time for an immigration attorney, I've seen how immigrants struggle -- I've felt it. Whenever they have to deal with immigration issues or try to get members of their families here, it's just a total mess. I want to help them.
And then, of course, there is the baby. For years, I wasn't all that interested in having children. I was more focused on my career. A lot of our friends started families and I knew it was important to my partner -- but that she didn't just want me to agree, she wanted me to want it too. It kicked in for me when a friend of ours was pregnant with twins; she was just huge. I turned to my partner and said 'Well, if this is something we're going to do, we better do it before it's too late!' We explored a few options and ended up adopting an embryo -- a seeded egg. Part of our agreement with the couple who gave us these embryos -- there are four of them -- is that we will raise our kids as siblings. They have a daughter. We are like the new 'Modern Family.' We feel so fortunate that this couple was willing to do this for us.
I know it's a lot of changes for one year, but it just seemed like it was now or never and we chose now. I am able to do what I'm doing because of many women, and gay people before me. What can I do that will pave the way for the future so others can go even further? As an attorney, I have a larger opportunity to open doors for second chances to those who can't do it on their own. Whether they be immigrants or my neighbor's teenager who was arrested for whatever, most people deserve another chance."
Mary (left) with her wife Janeen (right):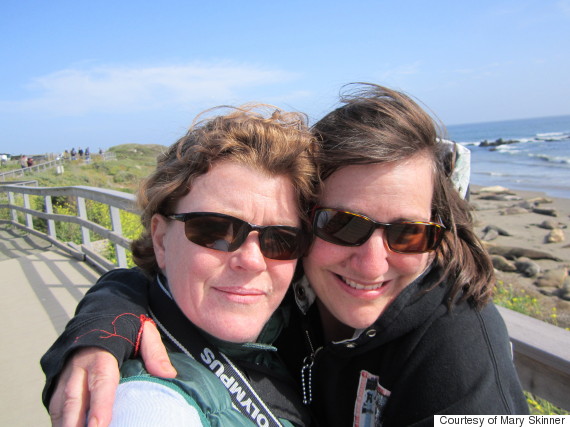 BEFORE YOU GO
PHOTO GALLERY
This Will Be Our Year: 15 Women Over 50 Shaking Things Up In 2015