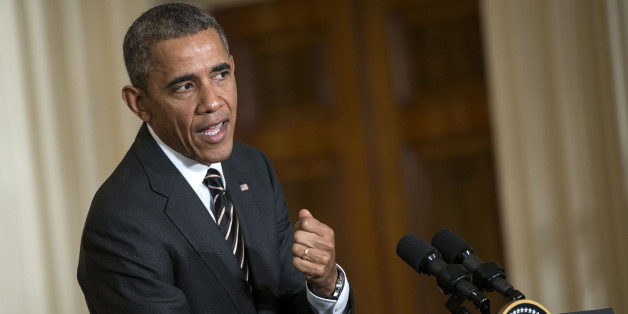 President Barack Obama said Tuesday that U.S. policy of not paying ransoms for citizens captured by terror organizations will not change, despite the death of Kayla Jane Mueller, who was held for more than a year by the Islamic State.
"The one thing that we have held to is a policy of not paying ransoms with an organization like ISIL," the president said in an interview with BuzzFeed News. "And the reason is once we start doing that, not only are we financing their slaughter of innocent people and strengthening their organization, but we're actually making Americans even greater targets for future kidnappings."
Governments of other Western countries like France, Germany, and Italy have paid ransoms for their citizens.
"Just as a general rule, what we don't want to do is make other American citizens riper targets for the actions of organizations like this," Obama added, confirming that the U.S. unsuccessfully tried to rescue Mueller last summer.
The president said that, upon confirmation of her death, his "immediate reaction was heartbreak."
"She was an outstanding young woman and a great spirit — and I think that spirit will live on," he said. "The more people learn about her, the more they appreciate what she stood for — and how it stands in contrast with the barbaric organization that held her captive."
Sen. John McCain (R-Ariz.), who was involved in efforts to retrieve the 26-year-old aid worker, said Monday that he felt "in a way that I've failed them, because of what apparently has happened."

BEFORE YOU GO
PHOTO GALLERY
Most Iconic Photos Of Obama's First Term