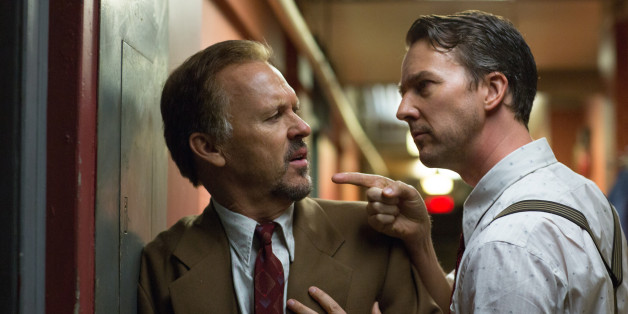 The ending to "Birdman" has been hotly debated since the Oscar-nominated film hit theaters last year. It's been praised and broken down, dismissed and deemed a satire. But in a new interview with The Q&A Podcast, co-writer Alexander Dinelaris explained director Alejandro González Iñárritu's original ending:
Then the camera prowled like it did the whole film, went back stage through the halls we've seen the whole time and we'd get to the dressing room where literally Johnny Depp would be sitting looking in the mirror and putting on his Riggan Thomson wig and then the poster of 'Pirates of the Caribbean 5' would be in the back. In Jack Sparrow's voice [it would say], 'What the fuck are we doing here, mate?' It was going to be the satire of the endless loop of that.
Iñárritu obviously scrapped that ending, though a Johnny Depp cameo would have been spectacular, and last month told Indiewire the original ending was "a piece of shit." He added, "I am so happy that I changed it."
For reference -- ahem, spoilers ahead -- the film's ending as it stands now shows Riggan (Michael Keaton) in the hospital after shooting his nose off onstage. His daughter Sam (Emma Stone), comes back to his hospital room and finds it empty. The rest is ambiguous.
Dinelaris and one of the other co-writers, Nicolas Giacobone, visited HuffPost Live back in November and said that they wouldn't explain the ending. "I guess my thing is, if you can silence the voice of mediocrity, then what is possible?" Dinelaris told Ricky Camilleri. "But we thought if we answered that question at the end, it would seem very, very small. Is he famous because he shot himself? That's small. Is he still miserable? That's small. Everything seemed small."
BEFORE YOU GO
PHOTO GALLERY
2015 Oscar Nominees