Perhaps the buzziest takeaway from this year's Oscar nominee announcements was the inclusion of "Boyhood," a directorial feat that took over a decade to complete. But Robert B. Weide, best known as the director behind "Curb Your Enthusiasm," joked that he's unimpressed with the effort: "God, I wish it took me only 12 years to make a movie," he told The Wall Street Journal. Weide's comment is only partly in jest: he began a documentary film about Kurt Vonnegut's life in 1982, and is only just returning to it this year.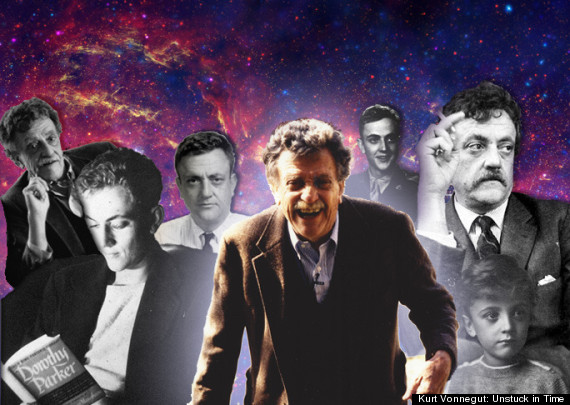 Inspired by the recent up-cropping of crowd-funded movies, including a Joan Didion documentary that garnered over $80k in a single day, Weide decided, "now's the time." The film was given an initial backing by PBS's "American Masters," but the funding wasn't nearly sufficient for completion.
Certainly, Vonnegut's life offered ample fodder for filming. The author was famously quippy and self-deprecating. He served in the army, studied anthropology, and worked as a volunteer fire-fighter. He wore his political views on his sleeve, and related them clearly in his writing. So how does one piece together these disparate stories, into a cohesive film? Weide told Vulture his approach is, "just to film the hell out of it, gather up photos, and then go into the editing room and make sense of it."
Sounds like a plan. The project's backers, depending on the amount donated, can receive anything from a Vonnegut tote bag to lunch with Judd Apatow. Among the film's 430 early supporters: an enthusiastic Albert Brooks.
BEFORE YOU GO
PHOTO GALLERY
10 Amazing Nonfiction Books