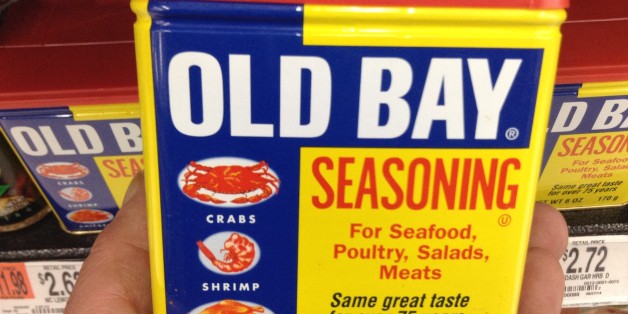 McDonald's has made some questionable decisions in its attempt to stay relevant and counteract falling sales. There was the controversially emotional ad featuring positive messages that pulled at some people's heartstrings and pissed a lot of other people off. There's the curious initiative to show how McDonald's food is actually made, in videos made and released by McDonald's. And there's the recent campaign to accept hugs as payment. (Maybe you like hugging strangers more than we do, but it's not our thing.)
The fast food giant's latest upgrade sounds like a decidedly good choice, however. You can now get Old Bay with your Filet-O-Fish. According to Eater DC, over 700 McDonald's locations in Maryland, Virginia, D.C., Delaware and West Virginia will start offering Filet-O-Fish sandwiches with Old Bay-spiced tartar sauce starting on February 16. "It's an official partnership with the spice brand," Eater DC says.
Introducing the #OLDBAY Filet-O-Fish! Starting 2/16 at partic. @McDonalds in the DMV! #OLDBAYFilet @OLDBAYSeasoning pic.twitter.com/PvRX6BfNG4

— Baltimore McDonald's (@McD_CharmCity) February 9, 2015
According to an ad featured in The Baltimore Sun, two "Old Bay Filets" will be available for $4.
Adding Old Bay tartar sauce to the polarizing Filet-O-Fish isn't the worst idea McDonald's has ever had. After all, as Old Bay's website states: "There are two things you need to know about OLD BAY® Seasoning: 1) it's great on seafood and 2) it's great on everything else."
Old Bay boasts a cult-like following similar to sriracha. People don't just like it; they love it. McDonald's might do well to follow up the addition of Old Bay tartar sauce to its menu with Heinz's new Sriracha Ketchup. Just a thought.
Want to read more from HuffPost Taste? Follow us on Twitter, Facebook, Pinterest and Tumblr.
BEFORE YOU GO
PHOTO GALLERY
21 McDonald's Meals You Can't Get In America