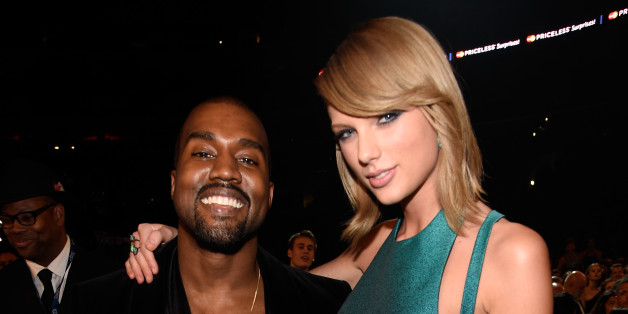 Here's a thing that happened on Wednesday. During an interview with Ryan Seacrest, Kanye West said he was going into the studio with Taylor Swift.
"She wants to get in the studio and we're definitely going to go in," West told Seacrest. "Any artist with an amazing point of view, perspective, fan base, I'm down to get in the studio and work. I don't discriminate. I don't have an elitism of music because of like how many Grammys or you know, the amount of ratings you get on an album. I think that everyone loves music, whether they love hip-hop, alternative, country, and if I could be involved in giving people any type of energy, advice in the studio, whether you're Beyoncé, whether you're Taylor Swift, whether you're Jay Z, whether you're Beck, whoever, and they can be reciprocal with that, I'd like to be involved with that."
At Sunday's Grammys, West and Swift were photographed together and seemed to enjoy each other's company. The pair were infamously connected after West interrupted Swift's acceptance speech for Best Female Video at the 2009 MTV Video Music Awards.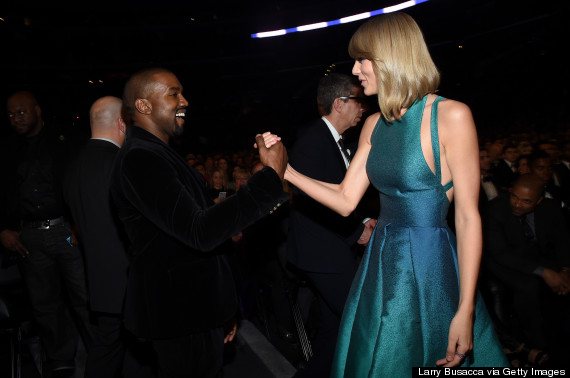 This wouldn't be the first time West picked up a collaborator in the wake of an awards show. After the 2013 MTV VMAs, West and Miley Cyrus reportedly went into the studio together.
Listen to West's full interview with Seacrest below:
BEFORE YOU GO
PHOTO GALLERY
Taylor Swift