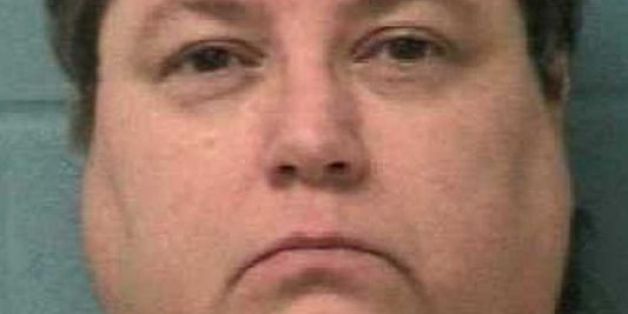 The only female inmate on death row in the state of Georgia is scheduled to die by lethal injection later this month.
On Monday, a judge signed a death warrant for Kelly Renee Gissendaner, slating her execution for a seven-day period beginning Feb. 25, NBC affiliate WXIA reports. The Department of Corrections scheduled the execution to occur at 7 p.m. on the first day of that window.
Gissendaner was sentenced to death in November 2008, following a conviction for her role in the 1997 murder of her husband, Douglas. The woman, who is now in her late forties, masterminded a cold-blooded plan to kill her husband for insurance money.
If her execution goes through, she will be the first woman executed in Georgia since 1945.
Gissendaner persuaded her boyfriend, Gregory Bruce Owen, to kidnap Douglas, take him to a remote area, and kill him. Owen beat the man with a nightstick and stabbed him repeatedly in the neck and back. Gissendaner plotted the brutal murder so that she and Owen could collect on the couple's life insurance policies, according to the Associated Press.
Owen cooperated with prosecutors in exchange for a life sentence. He testified against his former lover and pleaded guilty. He said he tried to make the murder look like a robbery by taking the victim's watch and wedding ring, according to the Atlanta Journal-Constitution.
Gissendaner's lawyers attempted to appeal her sentence to the U.S. Supreme Court, but were denied in October 2014. A clemency hearing has been scheduled for Feb. 24.
The last woman to be executed in the state died by electrocution in 1945. An all-white jury convicted Lena Baker, a black maid, of fatally shooting her employer with his own gun after he threatened her. The state pardoned Baker in 2005, agreeing that she had acted in self defense.
Like Us On Facebook |

Follow Us On Twitter |

Contact The Author
BEFORE YOU GO
PHOTO GALLERY
Marriages That End In Murder