Most experts would argue the U.S. prison system is in need of change, and a number of programs are tackling this challenge in cities nationwide.
A study by the Vera Institute of Justice released on Wednesday found that local and county jails across the country are being misused. Instead of holding people who are viewed as a flight risk or too dangerous to release while waiting for trial, jails have become filled with those who are too poor to afford bail and people with mental health issues or a history of drug addiction, the report found. On any given day, the number of people housed in local facilities has spiked from 224,000 in 1983 to 731,000 in 2013.
And the problems continue on a broader scale.
In 2013, about 1,574,000 prisoners were in state and federal prisons, according to the Justice Department's Bureau of Justice Statistics (BJS). As Think Progress reported, America has the largest prison population in the world.
For many prisoners, time spent behind bars isn't a one-time affair either. Inmates who break the law repeatedly can spend years going in and out of the system. Last year, a study by BJS found that 67.8 percent of former state prisoners who were released in 2005 were re-arrested within three years, according to The Daily Beast. That figure shot up to 76.6 percent when considering those who were re-arrested within five years of their release.
There are several programs across the country, however, that are restoring justice and empowering inmates so they can benefit society on the outside. Here are six initiatives helping fix America's broken prison system.
Texas Program Arms Its Inmates With Business Skills
Richard Chavez Jr. -- the fourth member of his family to spend time in prison -- is stopping his past from dictating his future. The former gang member has benefited from a program run out of the Cleveland Correctional Facility near Houston that helps inmates develop business skills for life after prison.
The Prison Entrepreneurship Program (PEP) focuses on changing inmate behavior and aims to lessen the likelihood people like Chavez will end up back behind bars, the Associated Press reported. It teaches skills valuable in an entrepreneurial setting -- like writing a business plan and finding financing to launch -- and is making a measurable impact on its students.
"PEP introduced me to a new way of thinking; one that was completely foreign to me before I went to prison," Donny D., a PEP graduate, wrote on the official program blog last June. He said he is currently obtaining an associate's degree in machining technology. "I learned through my struggle what PEP really is. It's more than a program; it's a brotherhood, a family. It has made a difference in my life. I don't know where I would be without it."
Not only is the 7 percent recidivism rate for PEP participants significantly lower than the national average, but nearly all of the ex-inmates found jobs after release. What's more, about 165 of the more than 1,100 graduates have opened their own businesses -- at least two of which are raking in more than $1 million.
"Business is good," said Cedric Hornbuckle, who completed the program while serving a sentence for drug trafficking, according to the AP. "This program gave me discipline I absolutely needed."
Arizona Group Prioritizes Mental Health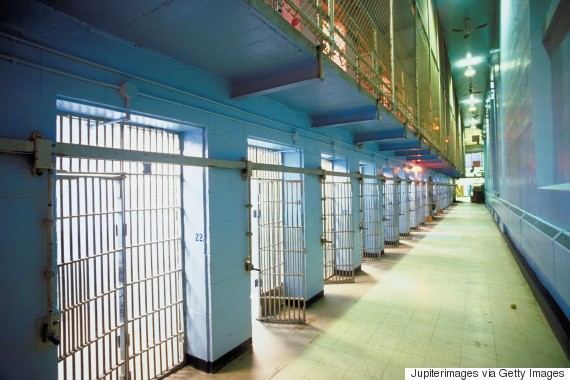 A 2006 report from the U.S. Department of Justice found that about 56 percent of state prisoners, 45 percent of federal prisoners and 64 percent of jail inmates had a mental health problem -- a reality that can complicate an inmate's successful transition back into society.
Arizona's Community Bridges group has a team helping to better those figures in Phoenix, as The Republic reported in January. The organization's Forensic Assertive Community Treatment (FACT) team works with the Maricopa County Sheriff's office and mentally ill clients (many of whom have conditions like schizophrenia, major depression and panic and bipolar disorders) who have frequent run-ins with law enforcement.
By connecting former and current inmates with basic services that benefit their lives, FACT addresses the unique needs of their clients in hopes of reducing recidivism in the region.
Liz DaCosta, clinical coordinator for FACT, told The Republic that her team does most of the work getting new clients -- many of whom are battling homelessness and drug addictions -- on the right path. But the more clients realize how beneficial it is to have a stable roof over their head and food to eat, the more they want to live independently and stay out of trouble.
FACT appears to be paying off. So far, 85 percent of the team's 49 clients have avoided returning to jail or prison since the program's inception last year.
Ohio Initiative Shows Inmates Their Communities Need Them
Every week, volunteers with the Horizon Prison Initiative spend about two hours chatting and connecting with inmates in Marion, Ohio, Jeff Hunsaker told NPR News.
"That simple thing of just coming unconditionally says that you're not a piece of junk, that you do have worth and it's vitally important that you change and come back to our community," said Hunsaker, director of the Horizon Prison Initiative, an interfaith program for prisoners.
State officials credit Ohio's relatively low recidivism on community programs, like the Horizon Prison Initiative, that provide inmates with the opportunity to engage with mentors from the outside. The state's overall recidivism rate of 27 percent is below the national average.
"Prisons are notoriously segregated, but outside of prison, communities are becoming more and more diverse," the initiative states on its website. "In Horizon, participants learn to live with others in multifaith and multiracial families, recognizing the importance and value of interdependence."

California Program Teaches Computer Coding
At San Quentin State Prison in California, technology savvy isn't a prerequisite to learn how to code. In fact, it's OK if inmates have never used a computer before.
The Last Mile, a San Francisco-based nonprofit, works in the prison and is helping curb recidivism through Code 7370, as KPIX 5 News reported. The program allows students to learn computer coding, helping them prepare for a 21st century workforce.
"Having a job is the key to successful re-entry and breaking the cycle of incarceration," Beverly Parenti, co-founder of The Last Mile, told the news outlet.
The goal of the program is to teach inmates -- many of whom had been behind bars for years and had never touched a smartphone -- enough coding to hold an entry-level job in the field by the end of a six-month course, as USA Today noted.
"I'm humbled and inspired to think that by learning this skill, I'll have the opportunity to transcend the stigma of being in prison," Christopher Schuhmacher wrote on an inmate Q and A website, according to KPIX 5. "I still don't know exactly what the future holds, but I'm moving forward feeling incredibly lucky."
Minnesota Team Equips Prisoners With Tools They Need For Success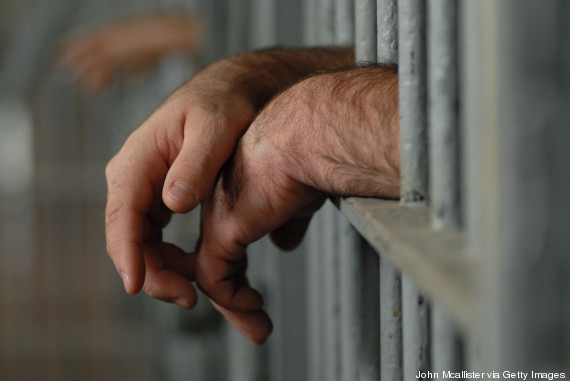 A team of Hennepin County workers in Minnesota are fighting recidivism by arming prisoners with basic necessities in hopes that they'll never be behind bars again.
Social workers, a community health worker, an alcohol and drug counselor and case management assistants comprise a team that conducts interviews at the county jail to see if inmates have access to things like supportive housing, counseling and health insurance, as the Star Tribune reported. Inspired by research showing that prisoners are far less likely to be re-arrested after release if they have access to such services, the Transition from Jail to Community Initiative is arming inmates with the tools they need to get their lives in order.
Since October, the initiative has helped more than 100 people serving time in jail by providing the social services inmates lack, and hundreds more have been enrolled in health insurance.
Efforts in Hennepin County are "exceedingly rare" combining commitments from the sheriff's department, social workers, judges, public defenders and the county's hospital, Jesse Jannetta, a prison re-entry expert at the Urban Institute in Washington, D.C., told The Star Tribune.
"Everyone recognizes that collaboration is necessary to reduce recidivism, but Hennepin County actually made it happen," Jannetta said.
$75 Million Pledge Will Help Mentally Ill, Poor Get Out From Behind Bars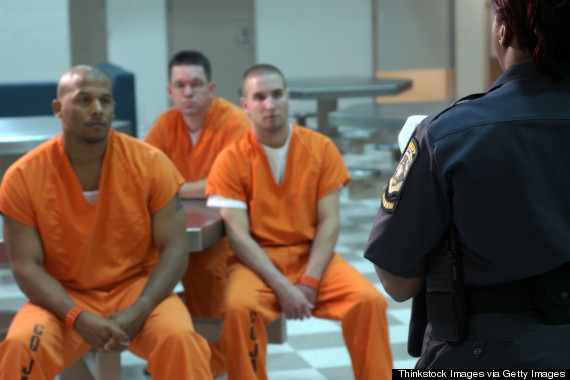 The John D. and Catherine T. MacArthur Foundation announced on Wednesday plans to give $75 million toward local jails across the country in an effort to help nonviolent offenders, the poor and those living with mental health issues stay out from behind bars, the Associated Press reported.
"For too long America has incarcerated too many people unnecessarily, spending too much money without improving public safety," Julia Stasch, president of the foundation, said in a statement on Wednesday, according to the AP.
The outlet points to a new report the Vera Institute of Justice report that found nearly 12 million people pass through county and city jails in the U.S. Many of those locked up on nonviolent charges (and especially those with mental illnesses) are repeatedly admitted, the report found, contributing significantly to an annual cost of about $22.2 billion for taxpayers.
BEFORE YOU GO
PHOTO GALLERY
Arts + Prison