We've entered the final countdown to Valendtine's Day, and pressure is ON to deliver a gift that expresses love to your Valentine. A beautiful bouquet is equal parts vintage, chic and perfectly thoughtful. But if you haven't been quite so thoughtful with timing, this is MAJOR crunch time.
Enter a whole suite of last-minute flower services who can get a bouquet to your door before your date even shows up. Don't forget the vase!
If you like to shop by flower type...
Flower Muse makes it easy to shop for any type of flower at-a-glance: there are clickable menus for peonies, orchids, roses and the like -- or you can browse pre-made arrangements for special occasions that come straight from the farm. Order by Feb. 12 at 1pm EST for Valentine's Day delivery.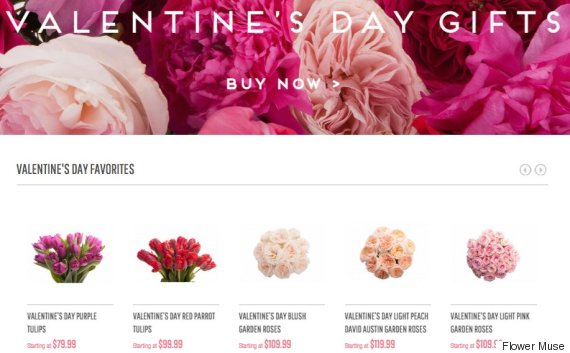 If you'd rather buy from somewhere local...
Enter your zip code and BloomNation shows a selection of arrangements from florists in your area. Type your lovey-dovey message right onscreen, and select the day you want it delivered -- with so many vendors to choose from, you're pretty much guaranteed to find something same-day for your Valentine.
If you're tryna be Pinterest-y...
You might call this the "Pinterest of flowers:" it's easy to get lost in The Bouqs' pages of shabby-chic arrangements wrapped in rustic brown paper, which come straight from either an active volcano or the California coast. They're offering free delivery just for Valentine's Day -- you can order until Feb. 13 at at 1pm EST.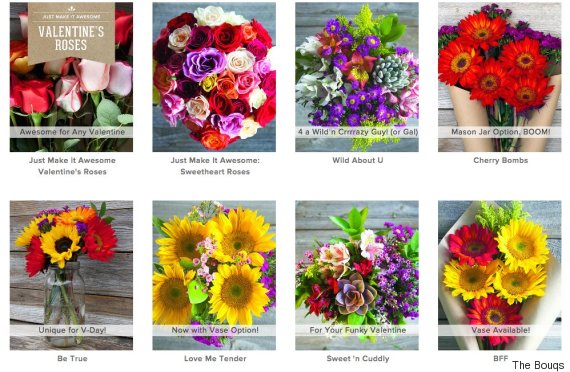 If you have LITERALLY one hour...
UrbanStems delivers flowers within the hour in both NYC and D.C. (The flowers themselves hail from eco-friendly farms in South America, of course). Choose one of three hipster-chic bouquets, toss in an artisanal chocolate bar if you desire, and watch it appear in literal minutes. Same-hour deliveries will be available on Valentine's Day until they run out of flowers, says co-founder Jeff Sheely.
If you're looking for a deal...
ProFlowers is advertising a Valentine's special where you can order as late as Feb. 13 for delivery on the big day (there's even a coupon code!). We're always suckers for a good deal.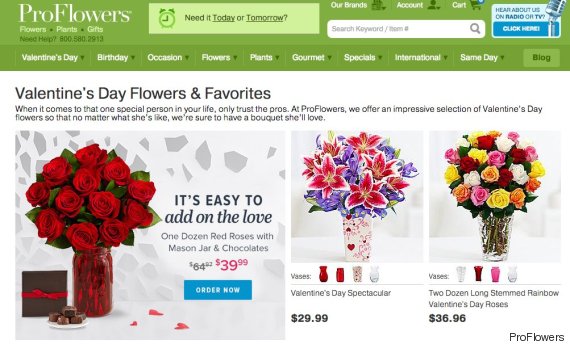 If you're down to DIY...
If the juggernaut of last-minute calling, ordering and paying sounds overwhelming (which it does), then give in and DIY. A homemade arrangement is not only cheaper, but it's incredibly easy to make (you literally don't even need a vase). And your Valentine will thank you for your handmade expression of love.
BEFORE YOU GO
PHOTO GALLERY
DIY Flower Arrangement