When hosting a fun little fête, crafting a menu to suit all of your guests' palate preferences can be a daunting task. Marissa has been experimenting with veganism for the past two weeks, Jonathan won't eat anything that comes served in a cardboard box and Llewellyn will literally shriek if she finds a pickle within 15 feet of her plate.
Yes, it's hard to please your tight-knit group, but it's not impossible: The Grilled Cheese Party has a 98 percent success rate (in an unscientific opinion), and that's partly because there's such a diverse representation of ingredients. To host your GCP, you'll need a panini press (or a waffle iron), an assortment of cheeses and other jazzy accoutrements to pack inside the sandwich.
If possible, ask your friends to lend you their panini presses too, so many grilled cheeses can be made at once. You'll set up a little station with the tools and ingredients, and your party guests will be instructed to make their own sandwiches, complete with all of their favorite fixings. You can serve a vegan cheese to appease your experimental vegan buddy and you can serve a vat of tomato soup on the side to really impress everyone. The options for sandwich stuffers are really endless, but for some reliable staples and inspiration, check out the chart below.
(Click to enlarge, hover to pin)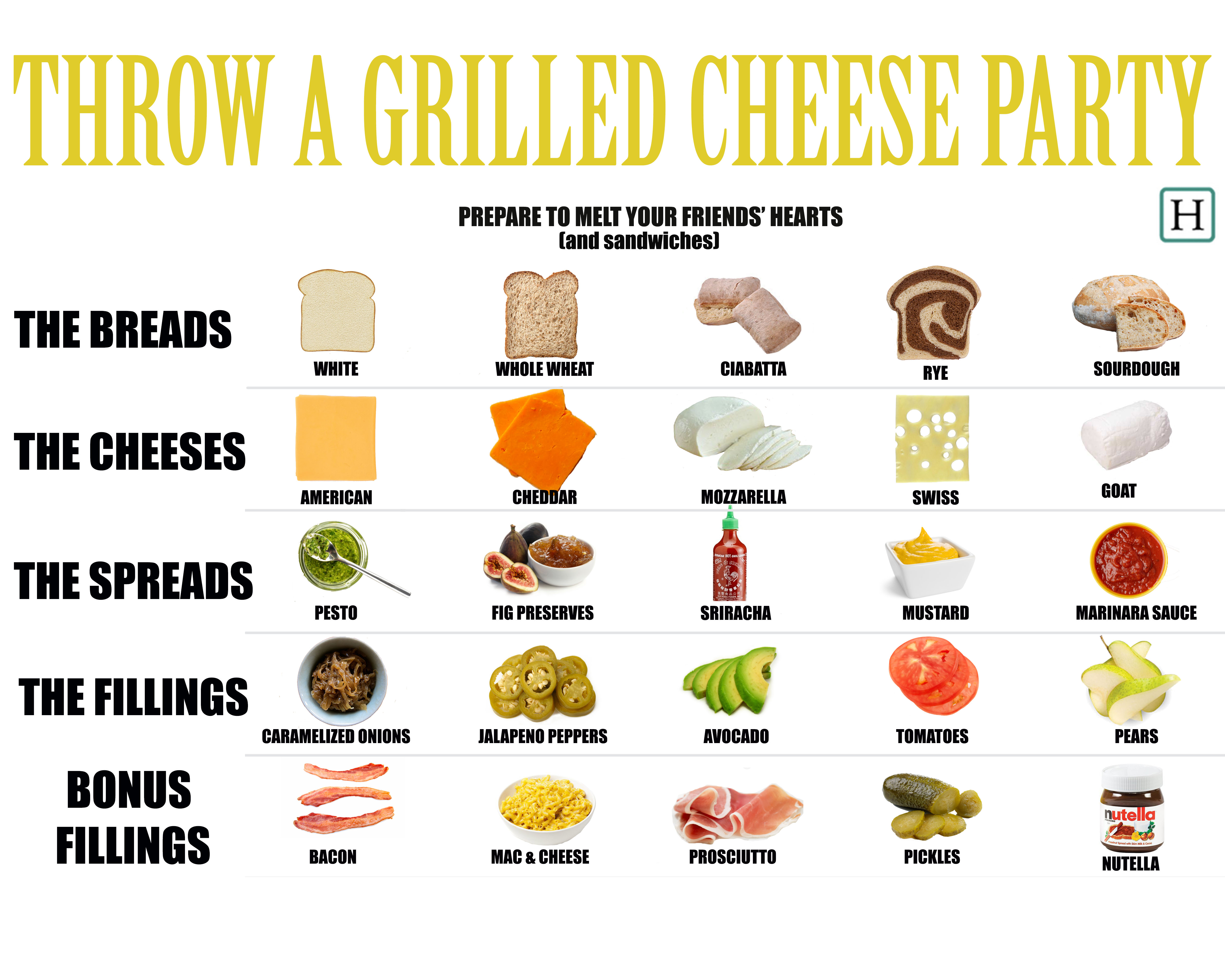 Want to read more from HuffPost Taste? Follow us on Twitter, Facebook, Pinterest and Tumblr.
BEFORE YOU GO
PHOTO GALLERY
Best Grilled Cheese Recipes