On this very special episode of Mondays with Marlo, fashion therapist and author Tim Gunn gave us a behind the scenes look at New York Fashion Week! We met with designers, took a peak behind stage, and even had Tim answer all your questions about New York Fashion Week -- from the trends he's been seeing at this year's show, to the biggest blunders he's ever witnessed on the catwalk, and more! Watch our full interview to get the inside scoop.
Get Tim's latest book, The Natty Professor: A Master Class on Mentoring, Motivating, and Making It Work!
For more of Tim's expert fashion advice, view the slideshow below:
PHOTO GALLERY
Tim Gunn's Essential Fashion Tips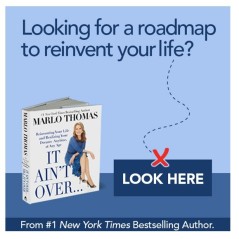 Add Marlo On Facebook:
Follow Marlo on Twitter:
Sign up to receive my email newsletter each week - It will keep you up-to-date on upcoming articles, Mondays with Marlo guests, videos, and more!