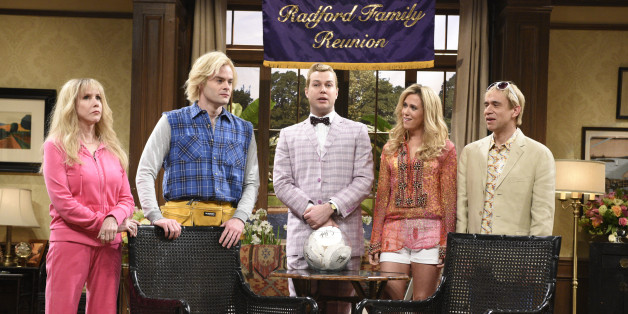 Live from New York, it was a night of record-breaking ratings for NBC. The 40th anniversary "Saturday Night Live" event, which clocked in at three-and-a-half hours, became the network's most-watched primetime entertainment special (excluding post-Super Bowl programming) since the "Friends" clip show on the night of the sitcom's finale in May 2004. In the coveted 18-to-49 demographic, "SNL 40" attracted NBC's best primetime viewership since 2006's "Will & Grace" finale.
The episode averaged an impressive 23.1 million viewers from 8 to 11 p.m. The final half hour has not been factored in yet because it technically falls outside the fixed primetime window.
It wasn't hard for the star-studded "SNL 40" to become Sunday's juggernaut, going up against "The Bachelor," "CSI," "Undercover Boss" and Fox's comedy block. Sunday's regular CBS dramas, "The Good Wife" and "Madame Secretary," are on hiatus until March 1.
"Saturday Night Live" now also holds the record for the largest Twitter attention given to any single episode of a TV series, Entertainment Weekly reports. The event saw 9.1 million people interacting with 1.3 million tweets, according to Nielsen Social. Well, isn't that special?
BEFORE YOU GO