This is one story from HuffPost Fifty's new series "This Will Be Our Year: 15 Women Over 50 Shaking Things Up In 2015." We'll be following 15 remarkable ladies throughout the year as they make a radical change in their lives, whether it's embarking on a 500-mile hike, starting a new career or attempting to find love on the Internet. Follow each woman's story here.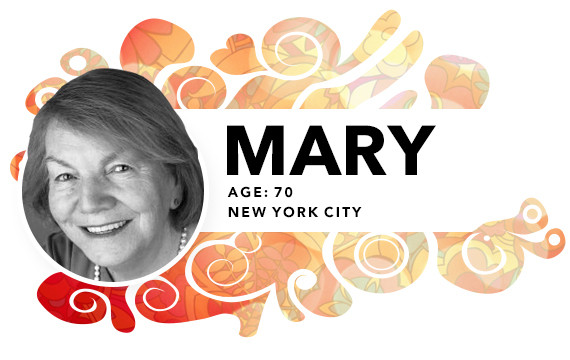 Spurred by her daughter's suicide, Mary Shakun, 70, will bring a suicide-deterrent app to market.
"I have been in a brain fog ever since my beautiful 32-year-old daughter Laura jumped out the window of our 11th floor NYC apartment to her untimely death on Aug. 17, 2008. [Laura suffered from schizophrenia.] I am a high-functioning business coach, but I am definitely not living my life at 100 percent. It's time to change that.
In 2015, I'm going to start getting back my mojo by losing 50 pounds; I want to reverse a few health issues -- Polymyalgia Rheumatica and arthritis -- so that I can maximize every moment. I will diet and exercise to lose the weight.
But beyond that, I had an 'aha! moment,' and realized how wonderful it would be if we had an app, immediately available on young people's ever-present mobile devices, that could help manage, delay or defer suicidal thoughts, be a call for help, and ultimately prevent suicide. Because there is a connection between bullying and suicide, I thought this app could be of benefit in bullying situations as well. Because most young people have mobile devices, this app would be readily available to countless young people as an immediate answer in case of need. It would be there for you any time and any place.

After doing research, I found no mobile app targeted to young people aged between 10 and 30, an age range where bullying and suicide occur on an epidemic scale. My mobile app would have many features including 'call for help' capabilities linked to GPS to pinpoint the caller's location and also trigger a call to a friend or family member; audio/visual techniques to alleviate stress/anxiety/suicidal thoughts/re-direction like breathing exercises, visualization techniques, music, audio with calming/inspirational/motivational/nurturing voice; networking/chat/share capabilities so users would instantly feel connected to a supportive and like-minded community.
I want to bring this mobile APP to market in 2015 and make it available to all who need it for free or a nominal sum. Developing this app costs a chunk of money that I will raise funds through crowd-funding.

I also want to raise money to open orphanages in Ebola Africa, where thousands of children have been impacted by Ebola. The orphanage would be set up along the lines of an American Prep School with house mothers/fathers with a private school/sports facility/psychiatric clinic attached. It is my hope that I can persuade one of New England's private schools to participate. I intend to complete my memoir by the end of 2015 and extend the reach of my Million Dollar Boardroom business. I will contribute 90 percent of my business proceeds to these projects. I also wrote a book "Reboot Your Life with the Smart Woman Method" addressed to women whose lives have gone awry that I want to revamp -- and again donate the proceeds to my projects.

I strongly believe in my ability to excel and to get things done –- this is not just an airy-fairy belief, it is a belief that is founded in my 70 years of life and work experience and the trust that many powerful men and women have put in me and my abilities and wisdom."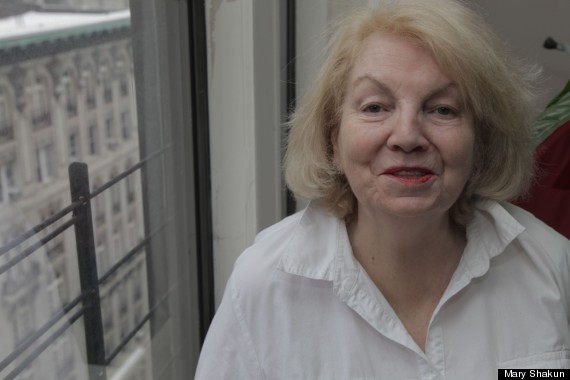 BEFORE YOU GO
PHOTO GALLERY
This Will Be Our Year: 15 Women Over 50 Shaking Things Up In 2015