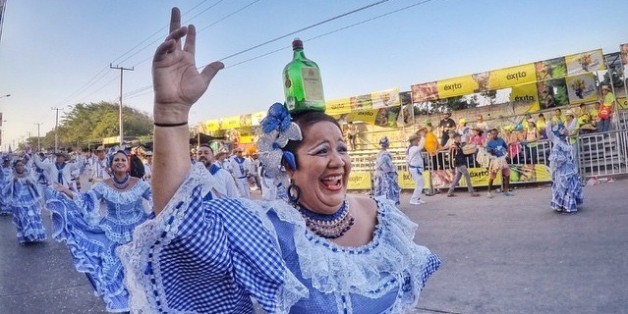 A procession of colorful floats and samba dancers in Rio de Janeiro may be what comes to mind when talking about carnival, but the annual celebration is far from limited to Brazil.
Carnival celebrations are huge all across Latin America with parades and parties happening in many major cities across the region.
Colombia's coast hosts one of the largest carnival celebrations in the world with thousands filling the streets of Barranquila to join the parade and watch the crowning of the queen of carnival.
Further south, over 40,000 people flock to Oruro, Bolivia to see "La Diablada," or dance of the devils, a large parade that features dancers in ornate demonic costumes.
These traditions and many more make carnival a unique and highly festive event. Take a look at how costumes, music, parties and color take over the streets all over Latin America below:
PHOTO GALLERY
Carnaval in Latin America
BEFORE YOU GO
PHOTO GALLERY
Carnaval in Latin America 2015