For 30 days, GPS for the Soul and meQuilibrium are providing you tips on how to live a healthier, happier and stress-free life. See the previous stress tips here.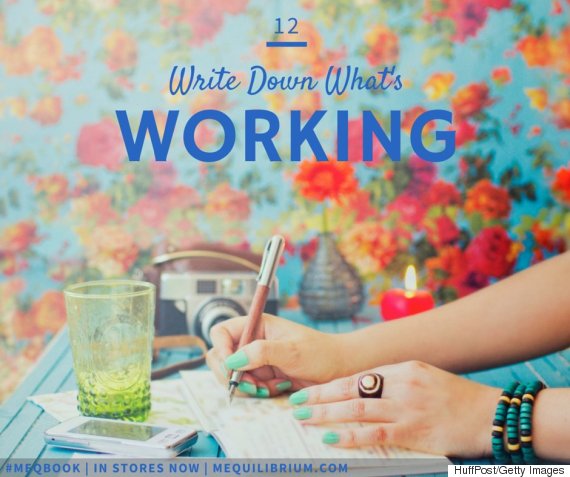 What you focus on, flourishes -- and while your brain is naturally attuned to the negative (a key survival instinct), it pays to retrain your attention on the stuff that's going well. By doing so, you'll cultivate a sense of gratitude. The effects of a gratitude practice have been shown to have a powerful impact on health and well-being. One study showed that a daily gratitude intervention with young adults resulted in higher reported levels of the positive states of alertness, enthusiasm, determination, attentiveness and energy.
Gratitude is like a muscle: In order to make it stronger, you have to flex it regularly. Start by writing down three things that are working well in your life and why each one makes you feel grateful. Then do it again tomorrow, only pick three new ones. They can be anything at all -- something exciting that happened, or unexpected, or hilariously funny. Need another reason to write it down? Another study showed that participants who kept gratitude lists were more likely to have made progress toward important personal goals.
Read more about how to flex your gratitude muscle.
--Posted by Lindsay Holmes
Learn more useful information about stress and your health! Order meQuilibrium's new book, meQuilibrium: 14 Days to Cooler, Calmer, and Happier, co-authored by meQuilibrium CEO Jan Bruce, Adam Perlman, M.D., Chief Medical Officer, and Andrew Shatté, Ph.D., Chief Science Officer.
BEFORE YOU GO
PHOTO GALLERY
meQuilibrium's 10 Principles For Less Stress: A GPS Guide